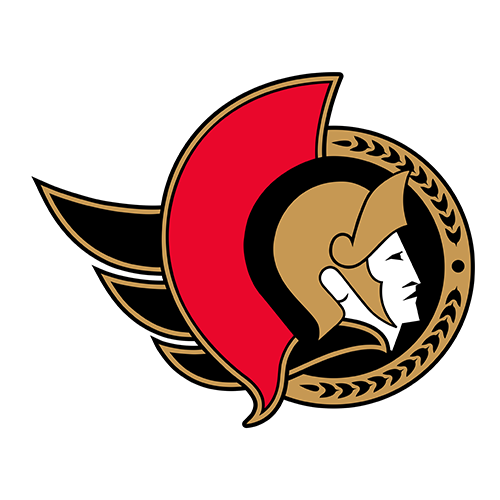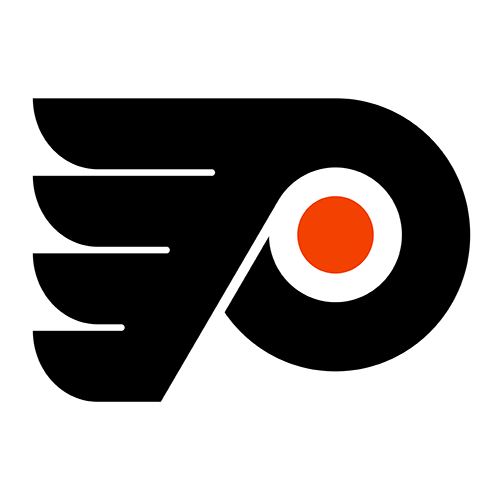 Sens will face Devils in Eastern Conference finals
PHILADELPHIA (AP) -- By erasing memories of playoff flops and
financial woes, the Ottawa Senators have landed a step away from the Stanley Cup finals.
width=65>

height=90 align=right alt="Daniel Alfredsson">

color="#666666">Alfredsson
Known more for failing as postseason favorites in recent years, and for going bankrupt in this one, the Senators have reached the Eastern Conference finals for the first time in their 11-year history.
Ottawa scored twice in the first period and twice in the second to overwhelm the Philadelphia Flyers 5-1 Monday night and qualify for the NHL's final four.
"We never had any doubts that we could do it,'' captain Daniel Alfredsson said. "We haven't been afraid to talk about going all the way. We've been a little bit more cocky than we have before, but in a good way.''
Peter Schaefer got the Senators going less than three minutes in, and Mike Fisher also scored in the first period. Alfredsson and Bryan Smolinski added second-period goals to make it a rout. Wade Redden had two assists, and Patrick Lalime was sturdy in making 18 saves.
Ottawa had never won a series as the higher seed before beating the New York Islanders in the first round.
"You can't look too far ahead, we want to get to the finals,'' Alfredsson said. "We're probably going to have to play even better than we have so far.''
Beginning with the conference final against New Jersey.
The Senators filed for bankruptcy protection earlier this season and were delayed in paying players at New Year's. They shrugged all that off this season, in which they earned the most points in the NHL (113). And they dispatched the Flyers from the playoffs for the second straight year, this time in six games.
"It's been a different year, we've gone through a lot together,'' Redden said. "We've pulled together and it's made us a stronger club.''
Michal Handzus had the only goal for the Flyers, outscored 10-3 in the final two games of the series. Roman Cechmanek didn't have his usual bounce-back game as Philadelphia lost consecutive playoff contests for the first time this season.
A seven-game win over Toronto in the first round appeared to catch up to the Flyers.
"Anybody that knows hockey that saw Game 5 knew we were running
out of gas,'' coach Ken Hitchcock said. "We needed a better start. We couldn't dig ourselves into a hole. Once they got the lead, our lack of energy started to show.''
Martin Havlat broke free and beat a charging Cechmanek at the top of the circles and scored into an empty net with 6:23 left. It was a fitting end to Cechmanek's disappointing performance that had fans throwing white towels.
Cechmanek finished with 25 saves, two days after he was pulled in Philadelphia's 5-2 loss in Game 5. He allowed four goals on 16 shots in that one.
"There's no finger-pointing in this dressing room,'' forward
Mark Recchi said. "We all didn't get the job done, that's the bottom line.''
Defensive breakdowns led to both Ottawa goals in the first
period.
The first came when Kim Johnsson tried to carry the puck out of
his zone. Schaefer poked the puck away to Havlat. As he fell,
Havlat slinged a pass to his right, away from Cechmanek, onto the
stick of Schaefer for a tip-in at 2:41.
The Flyers' miserable power play cost them a short-handed goal
as defenseman Eric Weinrich turned the puck over at the blue line. From the left circle, Fisher ripped an unscreened wrist shot that got underneath Cechmanek's arm.
Philadelphia was 0-for-17 on the power play in the series and
yielded two goals with the man advantage.
The Flyers dominated the first four games in first-period
scoring. But that changed in Ottawa's final two victories as the
Senators had a 4-1 scoring edge in the opening 20 minutes after
being outscored 5-0.
"We're a pretty good team when we have the lead, and tonight we
shut the door,'' Lalime said.
Philadelphia managed only six shots in the first period of Game
6 and trailed 2-0 after Ottawa's third shot.
The Senators built the lead to three with their potent power
play. Alfredsson got a rebound in front and scored just 21 seconds
after Donald Brashear was sent off for interference.
In Game 5, the Senators scored power-play goals 10 and 27
seconds into separate advantages.
"Game 5 and Game 6, I think we skated better than them,''
Alfredsson said. "We looked like we were winning the battles we
wanted more and we scored the timely goals.''
Smolinski made it 4-0 just 2:21 later, scoring five seconds
after a penalty to Philadelphia's Keith Primeau expired.
Handzus got the Flyers within 4-1 with his second of the series
at 18:07 of the second.
Game notes

Ottawa is 8-0 when it scores in these playoffs ... Last
year, the Flyers were eliminated by Ottawa in the first round in
five games and were outscored 11-2. They had 10 goals this series,
no more than two in any game. ... The Senators have killed 44 of 47
penalties in the playoffs, 21 of 22 on the road.
Wells Fargo Center
Attendance: 19,454
Capacity: 19,538
Referees:
Bill McCreary
Kevin Pollock