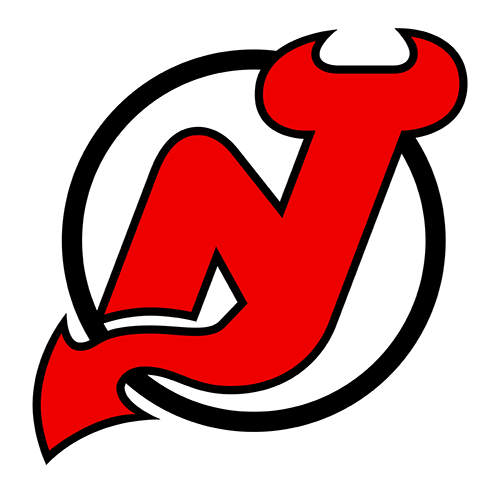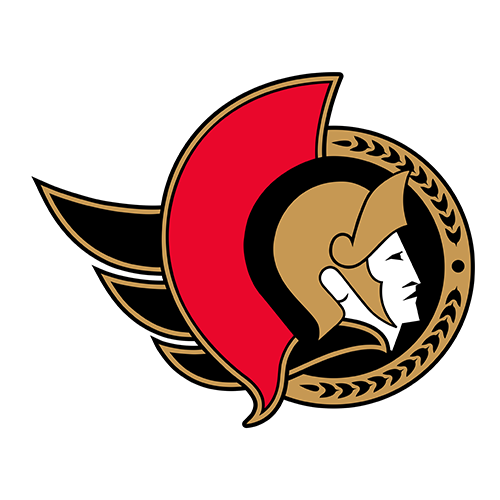 Lalime allows two goals or less in 11th straight game
OTTAWA (AP) -- The Ottawa Senators weren't kidding when they
boasted about their depth on offense.
width=8 rowspan=2> 

src="http://www.espn.com/i/nhl/profiles/players/0653.jpg" width=65 height=90

border=0 alt="Shaun Van Allen">

size="-2" color="#666666">Van Allen
Checking-line forward Shaun Van Allen tipped Martin Havlat's
pass into a wide-open net 3:08 into overtime Saturday night,
leading the Senators to a 3-2 victory over the New Jersey Devils in
the opening game of the Eastern Conference finals.
Van Allen's first career goal in 55 playoff games came after the
Senators squandered an early 2-0 lead.
Chris Neil and Todd White also scored for the Senators, whose
more potent scorers -- including Marian Hossa and captain Daniel
Alfredsson -- were held without a point. Patrick Lalime finished
with 32 saves, and set a playoff record with his 11th straight game
of allowing two goals or fewer.
Joe Nieuwendyk and Jay Pandolfo scored for the Devils, and
Martin Brodeur made 27 saves.
"I'm still tingling," Van Allen said. "It's been a long time
in the making, and it was a big goal, but my linemates deserve a
lot of credit."
Peter Schaefer sparked the game-winning goal, forcing a turnover
and feeding Van Allen to set up a 2-on-1 break. Van Allen fed a
pass across, drawing Brodeur to the top of the crease, and Havlat
sent the puck back to Van Allen.
"You've got the whole net there, and you just have to redirect
it," Van Allen said. "Anyone's going to score that goal."
Game 2 of the best-of-seven series is at Ottawa on Tuesday.
While the Devils showed determination in rallying from a
two-goal deficit, they couldn't overtake the Presidents' Trophy
winners.
And in making their deepest playoff run, the Senators continue
erasing memories of past early-round exits, including last year
when they squandered a 3-2 second-round series lead against
Toronto.
"We've been learning through the years," Lalime said.
"Adversity, the last few years, we've had some good playoffs, but
not as good as this. And now we start to believe we can do it, and
that's probably the difference this year."
The Senators haven't lost a playoff game this year in which
they've scored. Ottawa was shut out once by the New York Islanders
and twice by Philadelphia in the first two rounds.
The Devils, making their third Eastern Conference finals
appearance in four years, aren't worried yet.
"I don't think anybody's going to panic in this locker room,"
Nieuwendyk said. "It sure would've been nice to get this one after
coming back. But they're a good hockey club over there."
The Senators improved to 9-3 in the playoffs, while New Jersey
lost its first Game 1 this year and fell to 8-3. The Devils
eliminated Boston and Tampa Bay in five games in the first two
rounds.
The Senators appeared to be in control when they scored twice on
their first four shots 7:23 in.
Magnus Arvedson's blind backhander toward the net, deflected in
off Neil's skate. White scored 73 seconds later by flipping in a
rebound after Brodeur kicked away Chris Phillips' point shot.
The Devils, playing their first game since May 2, responded with
a pair of goals 2:32 apart in the second period, capped by
Pandolfo's one-timer from the top of the left circle.
In a series involving this postseason's two best goalies, Lalime
had the early edge -- stopping the first 19 shots he faced. He got
his blocker out to deflect Brian Gionta's shot from in close in the
early going.
Brodeur was strong in keeping the Devils in it. Along with
stopping Bryan Smolinski on a 2-on-1 break late in the first
period, Brodeur foiled Alfredsson on a breakaway, getting his stick
out to prevent him from cutting across the slot.
His best save came 4:30 into the third against Havlat, who was
in alone. Faking forehand, Havlat went backhand only to have his
shot stopped when Brodeur held his ground and kicked out his left
leg.
New Jersey's Scott Niedermayer left the game shortly before the
winning goal. The defenseman appeared woozy, and required help
getting off the ice after he was struck in the back of the helmet
by a point shot from Ottawa's Anton Volchenkov.
Niedermayer said he sustained a bruise, but doesn't expect to be
held out of action.
Game notes

With a two-day break between games, the Devils were
scheduled to return to New Jersey after the game, and return
Monday. ... This series is the first to pit the top two seeds in
the East against each other in the conference finals since the
playoff format was changed in 1994. ... Senators assistant coach
Roger Neilson, battling cancerous brain tumors, received the Order
of Canada, one of the country's highest honors. Neilson, 68, has
coached with 10 professional teams. He received the honor Friday.