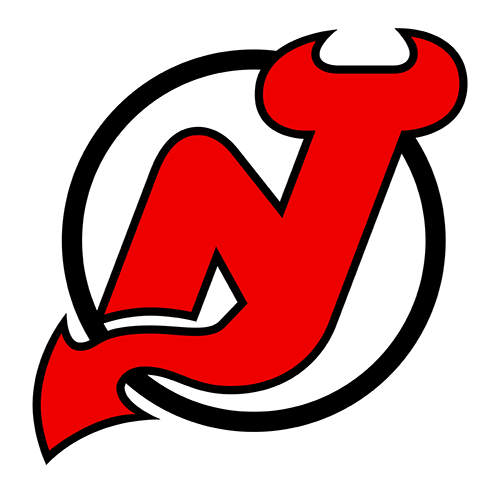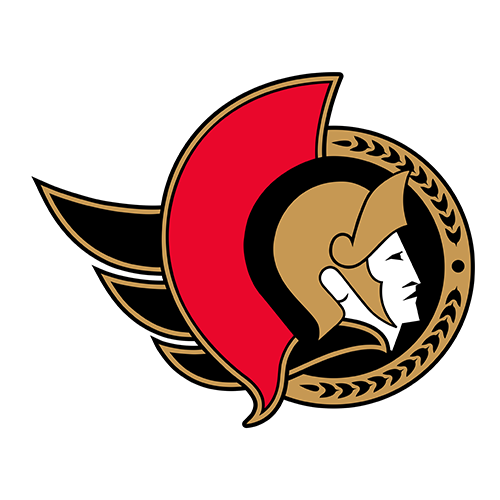 Brodeur stops 30 shots as Devils even series
OTTAWA (AP) -- Tired of hearing all the accolades directed at the
Ottawa Senators, Scott Stevens and the New Jersey Devils responded
with a near-perfect performance.
width=8 rowspan=2> 

src="http://www.espn.com/i/nhl/profiles/players/0686.jpg" width=65 height=90

border=0 alt="Martin Brodeur">

size="-2" color="#666666"> Brodeur
Martin Brodeur stopped 30 shots, and New Jersey's offense woke
up, as the Devils beat the Senators 4-1 Tuesday night to even their
NHL Eastern Conference finals series.
John Madden, Tommy Albelin, Jeff Friesen and Jay Pandolfo scored
for the Devils, who erased questions whether they can contain the
potent Senators and bounce back from Saturday's sloppy
series-opening 3-2 overtime loss.
"It was looking pretty bleak from everybody after we lost the
first game," Stevens said. "But we felt we wanted to come and get
this game tonight. We battled hard and got a big team effort from
everyone."
Game 3 of the best-of-seven series, that is tied 1-1, is
Thursday night in New Jersey. The Devils are 6-0 this postseason at
home.
Radek Bonk scored for the Senators, who appeared flat and
allowed more than two goals for the first time in 12 games, ending
an NHL playoff record streak they set in Game 1.
"They didn't beat us, they butt-kicked us," Senators forward
Bryan Smolinski said. "We just looked a little sluggish, a little
lethargic. No particular reason, they just outbattled us."
The Devils, who previously hadn't trailed in a series this
postseason, improved to 9-3, while Ottawa fell to 9-4.
The loss was also the Senators' first in which they've scored
this postseason. They were shut out in their three previous losses,
once against the New York Islanders, and twice by Philadelphia.
Criticized for their sloppy, turnover-filled performance in Game
1, the Devils responded efficiently and, just as important, got off
to a solid start, jumping out to a 2-0 lead 17:21 in.
Albelin, back in the lineup after sitting out the opener, made
it 1-0 on New Jersey's first shot. Friesen made it 2-0, capping a
2-on-1 break that came off Ottawa defenseman Zdeno Chara's turnover
deep in the Devils' end.
Madden's goal was considered critical for New Jersey, coming 14
minutes after Bonk put the Senators on the board 2:02 into the
second period.
Just as the Devils killed off one of seven Senators' power
plays, Madden beat Ottawa defenseman Karel Rachunek to a loose puck
to create a partial break, and fired a 15-footer past goalie
On Monday, Madden said the Devils needed to put forth a
near-perfect performance. And they delivered.
"Huge goal," Devils coach Pat Burns said.
Pandolfo sealed the win, popping in Jamie Langenbrunner's
rebound with 5:31 left.
The game was a turnaround from the opener, in which the Senators
jumped out to a 2-0 lead before allowing the Devils to tie it.
Brodeur had a solid game, stopping 30 shots. His best save came
with 7:40 left, getting across to his left to stop Martin Havlat's
one-timer from in close.
Suddenly, the Devils feel as if they've got some momentum.
"That's the sign of a veteran team, that we don't panic,"
Devils forward Joe Nieuwendyk said. "We knew what we had to do
coming into this building, and that was to get a split."
Now it's the Senators' turn to respond.
"Who cares," Smolinski said, referring to the Devils' home
record. "It doesn't matter. We're still a fantastic team."
Senators defenseman Wade Redden, favoring his right knee, left
the game midway through the third after a knee-on-knee collision
with New Jersey's Turner Stevenson. Redden did not return after he
limped to the dressing room.
Senators coach Jacques Martin said Redden was still being
evaluated.
Ottawa defenseman Curtis Leschyshyn accused Stevenson of
sticking his leg out.
"It's not going over big right now," Leschyshyn said. "You
can't be sticking your knee out, accidentally or not. ... You never
want to speculate, but Wade's probably going to be on the shelf a
little bit."
Game notes

Along with Albelin, Devils' D Richard Smehlik was inserted
into the lineup, making his second postseason appearance and first
after sitting out seven games. The pair replaced Ds Oleg Tverdovsky
and Ken Daneyko, who struggled in Game 1. ... The Senators played
their 102nd game of the season, including preseason, matching a
franchise record set last season. ... The Devils are 20-10 overall
and 11-5 on the road in Game 2 playoff appearances. ... The
Senators had not given up as many as three goals since their
playoff-opening 3-0 loss to the Islanders.