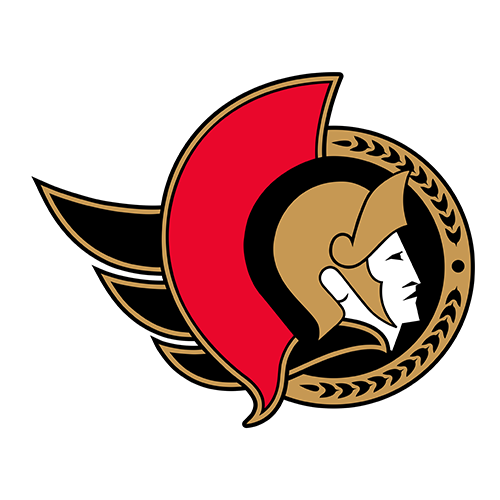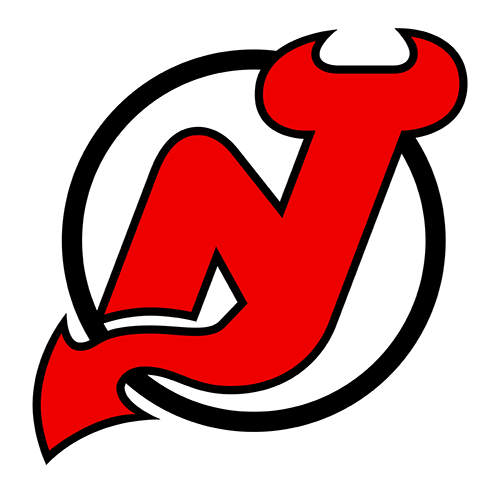 Redden, luck not enough for Senators
EAST RUTHERFORD, N.J. (AP) -- Now that Jay Pandolfo has found his
scoring touch, it's time to work on his celebration technique.
width=65>

height=90 align=right alt="Martin Brodeur">

color="#666666">Brodeur
The New Jersey Devils overcame the strangest no-goal of the
playoffs and a wacky near goal to grab the lead in the Eastern
Conference finals.
The Ottawa Senators had top defenseman Wade Redden in the lineup
and some luck on their side, but that wasn't enough as they lost
1-0 on Thursday night.
Sergei Brylin scored on a masterful deflection, his first goal
of the playoffs for the Devils, who lead the best-of-seven series
2-1. Game 4 is Saturday in New Jersey.
By the NHL's admission, Pandolfo should've given the Devils a
2-0 lead in the first period. But his shot that went in the net
wasn't detected before it bounced out. He didn't know whether to
throw up his hands in happiness or frustration.
"I didn't know really what was going on,'' said Pandolfo, who
scored in each of the first two games of the series after notching
six goals in the regular season.
Best In Show

A look at the all-time leaders for playoff shutouts (Through May 15; x-active):

23 -- x-Patrick Roy, Montreal, Colorado


17 -- x-Martin Brodeur, New Jersey


15 -- Clint Benedict, Ottawa, Montreal Maroons


15 -- x-Curtis Joseph, St. Louis, Edm., Toronto, Detroit


14 -- Jacques Plante, Montreal, St. Louis


13 -- Turk Broda, Toronto


12 -- Terry Sawchuk, Detroit, L.A.


12 -- Dominik Hasek, Buffalo, Detroit

With 7:50 left in the first period, Pandolfo's shot from in
front got well inside the right post. The puck struck a pad at the
bottom of the net and kicked right back out and under goalie
Patrick Lalime, who was seated.
"The goalie did the splits and I never saw it after that,''
goal judge Paul McInnis said.
Jamie Langenbrunner, who made the pass to Pandolfo, raised his
arms in celebration as referee Kerry Fraser skated in. John Madden
appeared to ask Fraser about the call of no-goal, and the goal
light never came on.
"I imagine somebody will be held accountable for it, you've got
to be,'' Devils coach Pat Burns said.
Pandolfo never saw the puck in the net. The lack of a reaction
by most Devils was a factor in why replays weren't vigorously
searched.
"I guess I have to learn to celebrate a little more. Maybe they
would've gone upstairs to check it,'' Pandolfo said.
After a 39-second stoppage, the puck was dropped without Fraser
talking to off-ice officials. It wasn't until near the end of the
period that Fraser got on the phone and appeared to get the news it
was a goal. The replay was also shown on the center-ice video
board, further angering Burns, who waved his arms from the bench.
"There was no indication from anyone on the ice that the puck
had gone in, and there was no indication from any of the initial
camera angles viewed that the puck had crossed the goal line,''
said Colin Campbell, the NHL's director of hockey operations.
"The in-net camera was the only angle that showed the puck had
crossed the goal line, and when that angle finally was available,
the puck had been dropped and play had resumed,'' Campbell said in
a release issued during the second intermission.
Martin Brodeur made 24 saves for his fourth shutout of these
playoffs and 17th in his postseason career. Lalime stopped 23 shots
for Ottawa, blanked for the fourth time in five playoff losses. The
Senators, winners of Game 1, have lost consecutive playoff games
for the first time this year.
"It seems like we didn't have any emotion and stuff like
that,'' Lalime said. "We have to find that. I can't answer for 25
guys.''
The Devils improved to 7-0 at home in front 19,040 fans, New
Jersey's first sellout of this postseason.
Bryan Smolinski nearly gave the Senators the lead in the first
period. His dump-in took a crazy carom off the right-wing boards
and shot just wide of the left post as Brodeur was behind the net.
Redden, Ottawa's ice-time leader, was back two days after a left
knee strain sustained in Game 2 made him questionable for this one.
The only goal that counted came with 9:12 left in the first
period. Defenseman Brian Rafalski shot from the right point, and
Brylin deflected it between his legs while his back was to the
goal, and it went past Lalime. It was Brylin's first playoff goal
in 16 games, dating to the 2001 Stanley Cup finals.
"It feels great,'' Brylin said. "I had chances, and they
didn't go in for me. I was just trying to stay positive, and I knew
that it was going to come.''
Brodeur was his usual steady self throughout in matching his
team playoff record of four shutouts in one year, set in 2001. He
stretched his shutout streak to 97 minutes, 58 seconds.
The only time he looked unsure was when he helplessly shook his
head on Smolinski's strange dump-in.
"I had a bad feeling,'' Brodeur said. "I don't know if you saw
my reaction behind the net. I couldn't believe it didn't go in.''
Brodeur made several nice stops in front, including denying
Radek Bonk in the first period and helping thwart a 2-on-0 in front
of the net. He said his toughest save was a glove stop on Bonk in
the third period.
Game notes

Neither team has scored a power-play goal in the series.
New Jersey was 0-for-4 in the game and is 0-for-11 in the three
games. Ottawa was 0-for-2 and is 0-for-11 overall. ... Devils RW
Turner Stevenson, involved in the knee-on-knee collision with
Redden, was scratched (groin), replaced by Jim McKenzie.
Attendance: 19,040
Capacity: 19,040
Referees:
Brad Watson
Kerry Fraser
Linesmen:
Brian Murphy
Mark Wheler