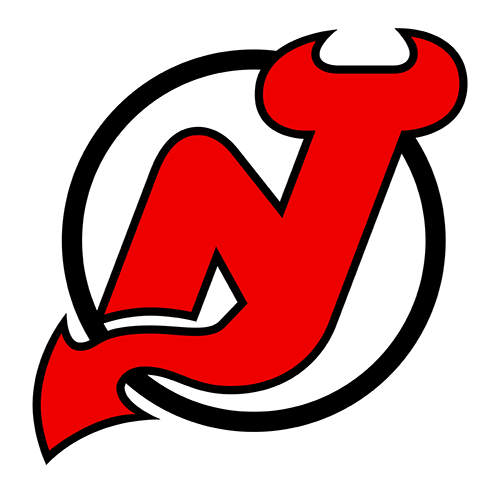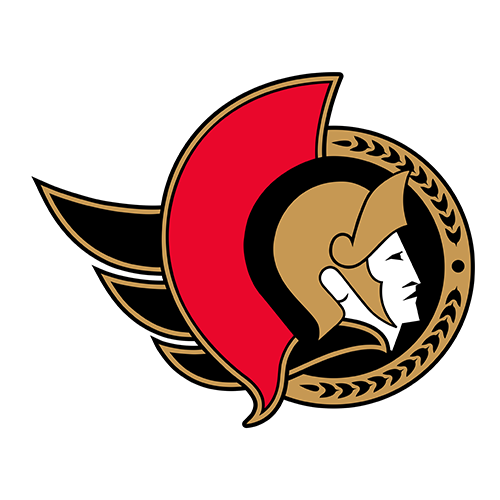 Senators win first elimination game in team history
OTTAWA (AP) -- Rookie Jason Spezza produced when Ottawa needed
him most, allowing the Senators to stay alive in the playoffs.
---
Spezza, making his NHL postseason debut, had a goal and assisted
on Martin Havlat's game-winner, lifting the Senators to a 3-1
victory over the New Jersey Devils in Game 5 of the Eastern
Conference finals on Monday night.
Todd White also scored for the Senators, who cut the Devils'
lead to 3-2. The best-of-seven series shifts back to New Jersey for
Game 6 on Wednesday.
The win not only ended Ottawa's three-game losing streak, but
also reversed the team's troubling past of going 0-6 when facing
elimination.
"This is big for us,'' said Spezza, inserted into the lineup to
bolster the team's struggling offense. "We're only getting started
now, and we've got a long way to go. But obviously it feels good to
help contribute.''
Scott Stevens scored for the Devils, who appeared to have the
series momentum coming off Saturday's 5-2 victory. New Jersey,
attempting to reach the Stanley Cup finals for the third time in
four years, has never lost a series it led 3-1.
No worries, the Devils players said, noting that they're 8-0 at
home this postseason.
"A lot of us have been through this before,'' defenseman Scott
Niedermayer said. "No one thought that the Senators were just
going to sit there and die. That's not their club.
"We can't get too low. We'll just regroup.''
The series winner will face the Anaheim Mighty Ducks, who are
resting after completing a sweep of the Minnesota Wild in the
Western Conference finals.
Spezza's addition, replacing tough-guy Chris Neil, did plenty
for a Senators lineup that lacked spark and poise around the net.
Ottawa managed just three goals in its previous three games.
And Spezza immediately showed his offensive capabilities, the
key reason the Senators selected him second overall in the 2001
draft.
After the teams traded second-period goals, Spezza almost scored
the go-ahead goal late in the second when he out-jumped Devils
goaltender Martin Brodeur for the puck. When he brought the puck
down, Spezza faced an open net, but failed to get a shot off as he
was pushed down from behind by New Jersey's Colin White.
"I'm sure he was nervous, but he didn't look nervous. He looked
very poised,'' Senators forward Bryan Smolinski said. "I'm sure
all of Canada's talking about him right now. And he deserves every
bit of it.''
Havlat put the Senators up for good on a broken play with 12:01
remaining. Peter Schaefer sparked it when he stripped the puck from
New Jersey's Sergei Brylin behind the Devils net.
Schaefer failed on his wraparound attempt, but the rebound
rolled to Havlat, standing at the right post. Brodeur prevented
Havlat from jamming the puck in, and then blindly kicked the puck
away.
The puck, however, hit the skate of New Jersey defenseman
Richard Smehlik and rolled back into the net.
Spezza sealed the victory with 7:32 remaining, redirecting Chris
Phillips' point shot for a power-play goal. It was Ottawa's first
man-advantage goal of the series, ending an 0-for-20 streak.
Senators captain Daniel Alfredsson was impressed by Spezza's
contributions.
"He came in and played awesome,'' Alfredsson said. "It is a
very tough situation to come in and he handled it well. ... We've
had trouble scoring goals and Jason, great offensive player.''
Don't ask Devils coach Pat Burns to rate Spezza's performance.
"How many shifts did he have?'' Burns asked. "I didn't notice
him that much. I'm not a scout. I am coaching. I have to prepare my
lines. ... I imagine he's going to be a great player. Good for him.
Good for Ottawa.''
Forward Joe Nieuwendyk said the Devils have to respond like the
Senators did.
"We're going to have to play with the same desperation they
played with,'' Nieuwendyk said. "We have to treat it like Game 7.
We can't have the breakdowns that we had tonight or we're going to
be in big trouble again.''
White, set up by Magnus Arvedson, opened the scoring with a
short-handed goal four minutes into the second period. Stevens tied
it 2:20 later off a faceoff. His shot from the left point appeared
to deflect in off the skate of Phillips in front.
Game notes

Spezza had seven goals and 21 points in 33 games this
season. ... Senators RW Marian Hossa returned for the start of the
second period after missing the final 10 minutes of the first with
what the team described as a lower body injury. Hossa limped off
the ice after being hit by Stevens. ... Devils RW Turner Stevenson
(groin) missed his third straight game. ... The Senators improved
to 6-0 in the playoffs when they score first.