PLAYOFFS
BOS leads series 2-0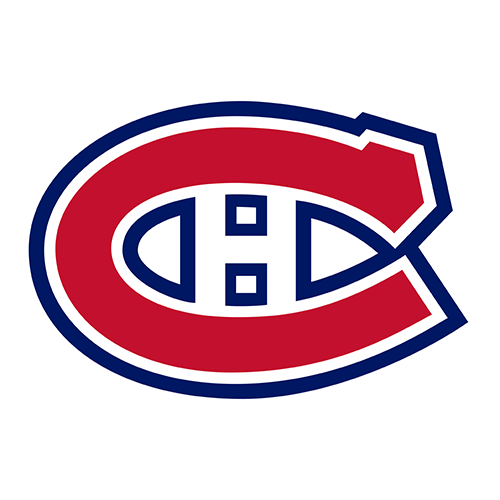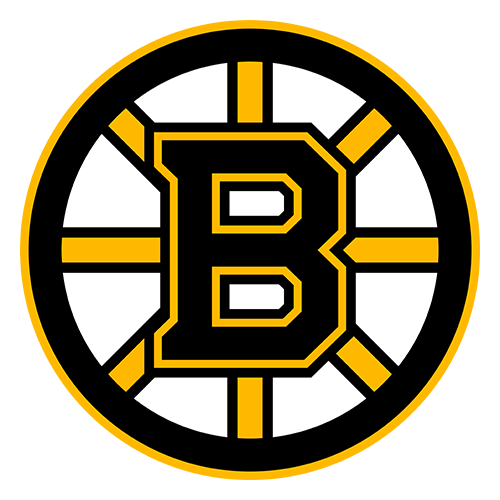 Bergeron wrister leaves Habs in big hole
BOSTON (AP) -- Maybe Patrice Bergeron and Andrew Raycroft are
just too young to realize that the Boston Bruins aren't supposed to
do this to the Canadiens.
The two rookies combined to help Boston beat Montreal 2-1 in overtime Friday night.
Bergeron scored 1:26 into OT to give the Bruins a 2-0 lead
in the best-of-seven Eastern Conference first-round series. The
18-year-old French Canadian has been a part of three of the Bruins'
five goals in the series.
"In our dressing room, I don't know if anyone looks at him as a
rookie. Both him and Andrew, they have a certain maturity level,"
Bruins coach Mike Sullivan said.
"[Bergeron] has done nothing but impress us all year long. From
Day 1, he just raised eyebrows. He really understands the game for
a guy his age. For most of us, it takes a couple hundred games to
figure it out."
Two of the NHL's Original Six teams, the Bruins and Canadiens
have a long-running animosity that, in its time, was at least the
equal of the Red Sox-Yankees rivalry that bedevils Boston these
days. And this one is almost as one-sided: Montreal has won 23
Stanley Cups to five for Boston, and of the 29 playoff series
between them, Montreal has won 22, including a first-round ouster
two years ago after the Bruins finished the regular season with the
conference's best record.
Boston is a similar favorite this year, earning the East's
second seed and home-ice advantage for at least the first two
rounds. This time, though, they're making good use of it.
Raycroft, who shut out the Canadiens 3-0 Wednesday in his first NHL playoff game, stopped 25 shots in Game 2. Michael Nylander scored Boston's first goal and set up Bergeron for the winner with a nice tap-pass in the neutral zone that sent him toward the net without breaking stride.
Bergeron stick-handled toward the net and made a fake -- or maybe
a stumble -- between the circles, then took a screened shot that
went off Jose Theodore's glove before trickling into the net.
"He's a 30-year-old in an 18-year-old's body," said Raycroft,
who is only 23 himself. "For him to come across the middle like
that was a perfect play."
Theodore made 17 saves, and Patrice Brisebois had the
Canadiens' only goal. The series moves to Montreal for Games 3 and
4 on Sunday and Tuesday.
"This was our best effort. We should be proud of ourselves the
way we played," Montreal forward Alexei Kovalev said. "Now we have
the home advantage, and if we play like we did, we should be OK."
Joe Thornton, who did not practice Thursday because of what
the team will only describe as "an upper body injury," played his
regular shift but did not figure in any of the scoring. The Bruins
suffered a setback when forward Ted Donato broke his foot blocking
a shot in the first period; he is expected to miss four weeks.
"We were undermanned," Sullivan said. "The longer it went on,
it would have been a challenge for us."
The Bruins set an NHL record in the regular season with 30
overtime games, and this one headed that way from early on.
With Nylander heading to the net, Bergeron crossed a pass to him
and he easily beat Theodore 15:22 into the first.
Montreal tied it on some crisp passing in the second period,
just 33 seconds after Thornton was sent off for slashing to give
the Canadiens a two-man advantage. The goal ended a 95:54 scoreless
drought in the series for Montreal.
Montreal had a chance to take the lead with about five minutes
left in regulation, but Jan Bulis backhanded the first try over the
net while Raycroft was out of position. After a scramble, Bulis had
another shot, but he put this one into Raycroft's chest.
Game notes

Montreal C Yanic Perreault, one of the NHL's best at
faceoffs, was a healthy scratch. He was replaced by Darren Langdon,
who had 135 penalty minutes and three assists in 64 games. ...
Thornton has no goals and one assist against the Canadiens this
season. ... The Nylander-Sergei Samsonov-Bergeron line has 11 points in
the two games. ... Despite three power plays in the first 15
minutes, the Canadiens mustered just four shots. But Boston repaid
the favor in the second, getting two shots on three power plays in
the second.