STANLEY CUP FINALS
CGY leads series 3-2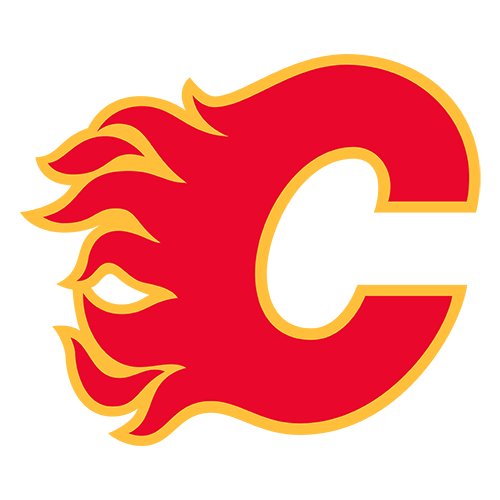 Saprykin scores first goal in 18 games
TAMPA, Fla. (AP) -- Thanks to Jarome Iginla's stamina and Oleg Saprykin's second effort, the Calgary Flames are one victory away
from a Stanley Cup their coach insists nobody outside of Canada
wants them to win.
---
Saprykin scored his first goal in 18 games off a rebound of
Iginla's shot 14:40 into overtime, giving the underdog Flames a 3-2
victory over Tampa Bay in Game 5 of the Stanley Cup finals Thursday
night.
Calgary, a long shot just to make the playoffs, leads the
best-of-seven series 3-2 and can win its first Cup since 1989 -- and
Canada's first since Montreal in 1993 -- at home Saturday night.
Only one team in 33 years has blown a 3-2 finals lead, the 2001 New Jersey Devils against Ray Bourque's Colorado Avalanche.
"We're all excited, it's one win away, but we know how
desperate they are going to be," Iginla said. "We plan on being
pretty desperate, too, seeing that we're 60 minutes away to all of
our dreams."
With players from both teams badly fatigued after a lengthy
sequence in which neither team could make a line change, Iginla
threw the puck on net and Saprykin, firmly planted in front, put in
the rebound along the right side of the net.
"The guys worked so hard and every guy deserved it," said
Saprykin, who hadn't scored since Game 6 of the first round against
Vancouver.
Iginla stayed on the ice despite losing his helmet while nearly
scoring just before Saprykin did.
"I didn't know where the puck was, (Marcus) Nilson kept it
alive and made a great pass to me. He was going to shoot but he saw
me," Iginla said. "Oleg was banging away in there right in front
and he deserved the goal."
The goal came just as the Lightning were trying to make that
badly needed line change.
"The goal was a bit of a mistake," Chris Dingman said. "We
didn't have all of our guys out there. It's unfortunate to lose a
game that way. It's pretty disheartening."
The Flames excelled again in a Game 5 -- they are 4-0 in the
pivotal games, all on the road -- by rallying around Sutter's
stinging remarks Wednesday insinuating top NHL executives don't
want a small-market, blue-collar Canadian team to win the Cup.
Sutter's blistering comments, made in reaction to Flames forward Ville Nieminen's one-game suspension for ramming Vincent Lecavalier
into the glass in Game 4, drew a sharp rebuke from NHL commissioner
Gary Bettman.
But the us-vs.-them mentality apparently motivated the Flames,
who outworked the Lightning while outshooting them 25-12 in the
first two periods and 36-28 overall. The Lightning stayed in the
game -- the first to feature the up-and-down play expected before
the series started -- only because of a goal in the final minute of
the first period (Martin St. Louis) and the first minute of the
third (Fredrik Modin on a power play).
"You're not going to win a Game 5 playing the first 40 minutes
like we did, when a team wins all the battles, is a quicker team
... it comes back to grab you," Lightning coach John Tortorella
said. "Now we have to go to their building and grab one and force
Game 7."
The Flames are 10-3 on the road, tying the 1995 and 2000 Devils
for the most road victories in playoff history, and 5-1 in
overtime. The Lightning have alternated winning and losing for 12
consecutive games, tying a record set by the 1988 Devils, and are
2-2 in overtime.
"It's too bad we can't put it together for two games in a
row," the Lightning's Jassen Cullimore said. "It's heartbreaking
when you lose a game in overtime."
Calgary took a 2-1 lead late in the second when Iginla stole a
St. Louis pass and beat Nikolai Khabibulin from the right circle
with a shot off the far post. It was Iginla's 13th playoff goal,
nine in games following a loss, and third of the finals.
Before that, Calgary's Martin Gelinas deflected Toni Lydman's
shot from the left point on a power play 2:13 in and St. Louis
answered in the final minute of the first, the first time the
series has been tied except when it was 0-0.
St. Louis nearly gave Tampa Bay the lead again with just under 2
minutes left in the third, but Miikka Kiprusoff, who stopped 26 of
28 shots in his fifth straight overtime victory, reached behind
with his glove to push the puck away barely an inch from the goal
line.
Still, asked if the Lightning would be home Monday for Game 7,
Tortorella said, "Yes we will."
Lightning captain Dave Andreychuk agreed, saying, "This team
has a lot of character and we are going to bounce back."
Game notes
Lydman had missed 20 games with an injury. ... Calgary is
8-1 following a loss. ... The Lightning scratched LW Cory Stillman,
who has only one goal in 11 games. ... Lightning RW Ruslan
Fedotenko and D Pavel Kubina returned after sitting out Game 4 with
injuries. ... Dingman's assist on St. Louis' goal was his first in
the playoffs since June 2, 2001, with Colorado against New Jersey.
... Khabibulin made 33 saves. ... Iginla, Brad Richards of Tampa
Bay and St. Louis are tied for the scoring lead with 22 points. ...
Calgary is 13-1 when scoring first. The winning team has scored
first in every game in the finals.