PLAYOFFS
NJ Wins series 4-0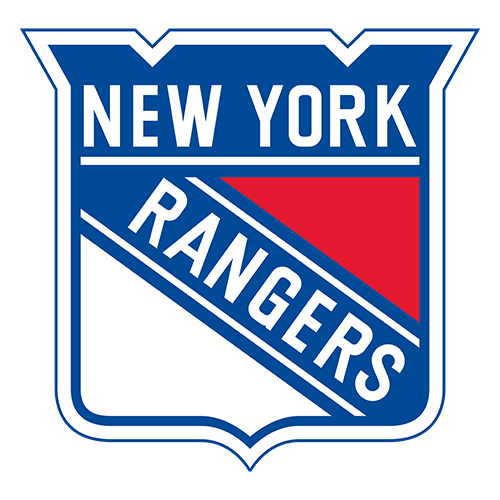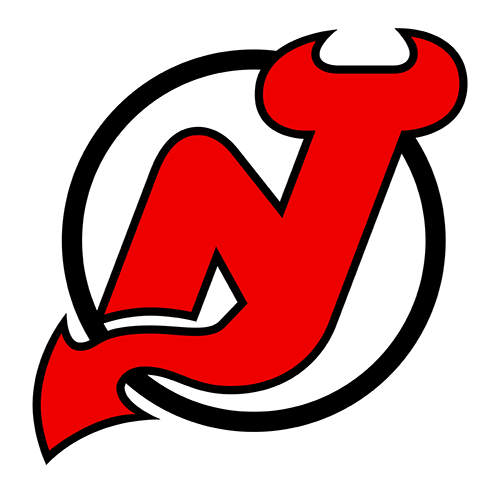 Madden's hat trick helps Devils put Rangers in 0-2 hole
EAST RUTHERFORD, N.J. (AP) -- John Madden was on his feet in the penalty box, anxiously waiting to spring back onto the ice.
The New Jersey Devils were still shorthanded, and that is Madden's favorite time to strike.
Madden tied an NHL playoff record with two man-down goals as part of his first postseason hat trick and led New Jersey to a 4-1 victory Monday night over the New York Rangers, who played without leading scorer Jaromir Jagr, defenseman Darius Kasparaitis and goalie Henrik Lundqvist.
"I was pretty much up for the last 40 seconds," Madden said of the long two-man advantage the Rangers enjoyed late in the second period.
The Devils killed most of it off, and then Madden delivered a demoralizing blow by converting moments after New York's Petr Sykora hit the post.
"I can't say enough how good of a job they did whether we score a goal or not," Madden said.
The Devils won the first two games of the first-round best-of-seven matchup on home ice and will carry a 2-0 advantage -- one they've never squandered -- into Game 3 at New York on Wednesday.
Jagr, the NHL's second-leading scorer, was forced to miss his first game of the season because of a shoulder injury sustained in New York's opening 6-1 loss on Saturday. The Rangers were also missing Kasparaitis, who aggravated a groin injury during the pregame skate.
"He's one of the best players in the world," forward Steve Rucchin said of Jagr. "I don't care what team it is in the league -- you lose a guy like that it's going to be difficult."
Kevin Weekes was sharp at times in making 21 saves in place of benched starter Lundqvist.
New Jersey won its 13th straight game while New York dropped its seventh consecutive.
Madden holds the Devils' regular-season record with 13 career shorthanded goals but he had only one this season. He gave New Jersey a 1-0 lead just 7:47 in with Chad Wiseman serving a boarding penalty and then tied the Devils' career playoff mark for shorthanded goals with his fourth to stretch the lead to 3-0.
"This won't happen again for a long time, it would be nice if it did," Madden said. "In reality, I have to get back to checking and getting the puck deep and winning faceoffs and killing
penalties."
Brian Gionta scored the Devils' sixth power-play goal of the series with 5:47 left in the opening frame.
Blair Betts scored the lone Rangers goal 5:41 into the third period.
New York played a much better all-around game after being done in on Saturday by a slew of penalties that gave New Jersey 13 power-play chances. The Rangers made a concerted effort to play more disciplined and earned their first advantage when Jed Ortmeyer didn't retaliate against Cam Janssen.
But Madden was the one who made the most of it just 22 seconds later by beating Weekes, the surprise starter.
"Once again our special teams let us down," Rucchin said. "That's two games in a row and that's two losses."
Lundqvist, who led Sweden to the Olympic gold medal this year, allowed all the goals in the opener and lost his starting job at least for one night to Weekes. The only shaky goal Weekes allowed was Madden's third with 7:14 remaining that sneaked between his pads.
Madden had already done plenty of damage by then.
"We came out and only got one on Marty [Brodeur]," Weekes said. "Earlier in the year maybe we get four or five but they are playing differently now. They are playing Devils hockey."
The truly backbreaking goal came in the final seconds of the middle period, when the Rangers were pressing hard to score during the five-on-three. After one scrum in front, Devils forward Jay Pandolfo banged the puck down the ice.
Madden was the only player close to the puck when he left the box. His shot during a breakaway was stopped by Weekes, but the goalie couldn't locate the puck as it dropped behind and rested precariously by the goal line.
Rangers defenseman Sandis Ozolinsh charged in but poked the puck into his net to make it 3-0 with 5.4 seconds left. Ozolinsh threw his head back in disgust and then slammed his stick on the top of the net.
"I was trying to get there and sweep the puck away," Ozolinsh said. "It was an unfortunate mistake and took our momentum away."
It was the second time that Madden benefited from a gaffe by Ozolinsh. In the opening period, Devils defenseman Brian Rafalski was able to beat him to the puck at the point and charged out on a two-on-one. Rafalski passed the puck across to Madden for the goal.
Brodeur, in his 135th consecutive playoff start for New Jersey, made 25 saves, including a breakaway stop on Ortmeyer in the second.Game notes
It was the 10th time someone scored two shorthanded goals in a playoff game. ... The Devils are 9-0 in series they've led 2-0. ... Jagr is expected to play in the series. ... New Jersey was 1-for-6 on the power play.