PLAYOFFS
ANA Wins series 4-1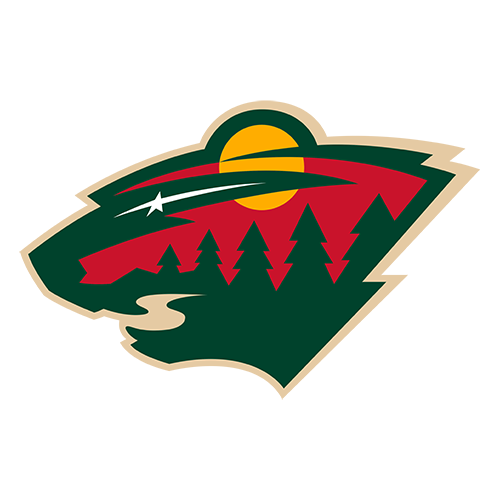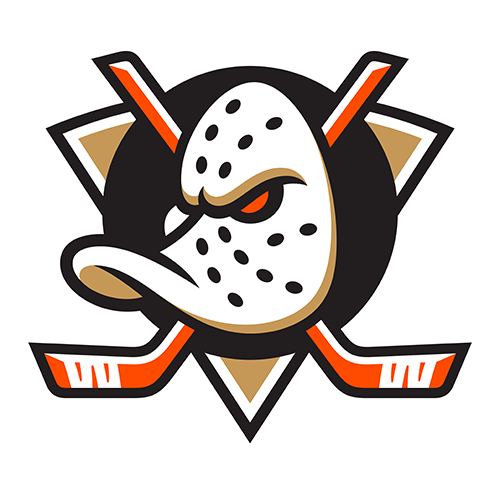 Ducks net three unanswered en route to next round
ANAHEIM, Calif. -- The most unexpected skirmish happened before the game even started.
Several hours later, Travis Moen finished the evening with an empty-net goal and the Anaheim Ducks beat the Minnesota Wild 4-1 Thursday night to clinch their first-round playoff series in five games.
Ryan Getzlaf scored the go-ahead goal on a power play late in the second period, Corey Perry added his first career playoff goal with 9:31 remaining, and Moen capped the scoring with 57 seconds left.
Jean-Sebastien Giguere, getting his first start in eight games, made 26 saves for Anaheim.
The Ducks' Chris Pronger scored just 1:02 into the game, and Marian Gaborik tied it briefly with a short-handed goal at 15:42 of the second period. But Getzlaf scored less than a minute later.
Anaheim's leading scorer, Teemu Selanne joked after the game that he looked like "Rocky." He was struck with a puck that opened a gash above his right eye during the pregame warmups, and got hit in the face with a stick that opened another cut above his left eye during the game. His brow was swollen and stitched on both sides.
"I don't know where the puck came from, but I was just turning in the corner and all of a sudden, `Pow!" Selanne said. "It happened so quickly. I've played over 1,000 games, so I knew it was going to happen sooner or later."
The Ducks got off 38 shots at Minnesota goalie Niklas Backstrom.
"I feel really empty," said Backstrom, a 29-year-old rookie from Finland who was the NHL's stingiest goalie during the regular season. "I've been really working for this, and it's over too soon."
The teams had a brief pushing match during warmups, with no officials on the ice. Each team's enforcer, the Wild's Derek Boogaard and the Ducks' George Parros, exchanged words, then players from both sides crowded to center ice. There was some yelling and pushing, but no punches thrown. The players eventually backed off.
Parros explained his side of the confrontation.
"He was skating over the red line, and elbowed Prongs [Pronger] in the back of the shoulder. That's not going to fly if I'm out there, so I just got in his face and gave him a push back and tried to settle it there," Parros said.
Shortly thereafter, Selanne was struck by the puck and dropped to the ice. Anaheim coach Randy Carlyle said he didn't know where the puck came from, either.
"We don't know if it was off of one of our players or off the post or the glass," he said.
Selanne was relieved the Ducks had finished off the Wild quickly.
"Now we can relax and enjoy this," he said. "It's good to have a week off because all of us are a little banged up."
The Ducks' opponent in the Western Conference semifinals will be determined by the outcome of other first-round series.
Animosity between the teams had flared late in the Wild's 4-1 win at Minnesota on Tuesday night. Anaheim's Brad May received a three-game suspension on Wednesday for punching Kim Johnsson late in that contest. Johnsson sustained a head injury, was undergoing tests and didn't make the trip to Anaheim.
Pronger assisted on Perry's goal, and seemed to be all over the Ducks' zone on penalty kills -- including one stretch of two minutes midway through the second period when Minnesota had a two-man advantage.
Giguere made four saves during that Wild power play.
"That was the key to the game," Carlyle said of the Ducks' holding the Wild scoreless during that span. "Giguere made some big saves."
The Wild's Brian Rolston agreed.
"We had a five-on-three that we didn't capitalize on and that cost us. We had traffic in front of [Giguere]. I hit him in the shoulder once and hit him low and he sucked up the rebounds. We had guys all around him, but he kept those rebounds to himself," Rolston said.
Giguere, sharp despite being out for the final three games of the regular season and all the playoffs -- except the closing minutes of Game 4 -- had been given time off to be with his wife and their son, who was born April 4 with an eye problem.
"It's been an emotional couple of weeks," Giguere said. "A lot of things have happened. Just getting back in there and winning a hockey game was awesome. But I really can't take credit for this series.
"The guys did a great job and Bryz [Ilya Bryzgalov] played unbelievable in the first four games."
Game notes
The Wild went 0-for-5 on power plays, including the two-man advantage for the two-minute span of Game 5, and finished the series 2-of-27 on power plays. ... Backstrom got an assist on Gaborik's goal.