PLAYOFFS
ANA Wins series 4-1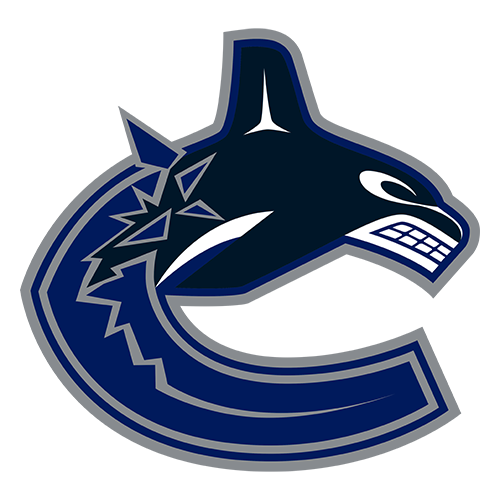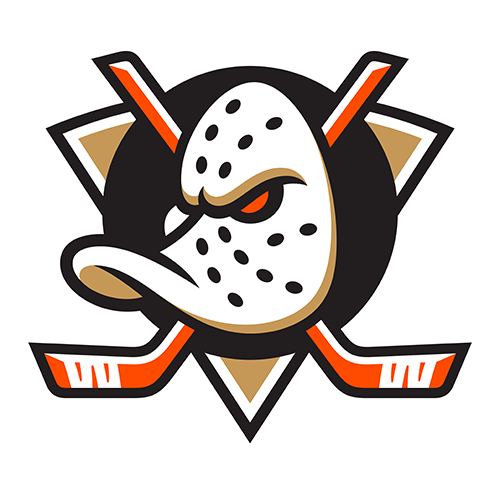 Ducks beat Canucks in 2OT, advance to West finals
ANAHEIM, Calif. -- The Ducks' Niedermayer brothers teamed to finally end the game -- and the series.
Elias Says

Giguere

Jean-Sebastien Giguere is now 10-1 in overtime in the playoffs. Only two other goaltenders won 10 of 11 postseason overtime games at any point in their career: Grant Fuhr from 1991 to 1993 and Patrick Roy from 1993 to 1996.

• Read more Elias Says.
Rob Niedermayer made a big hit to jar the puck loose, it squirted across to Scott and the elder Niedermayer quickly got off a wrist shot from the left point. The puck got past Vancouver goalie Roberto Luongo 4:30 into the second overtime on Thursday night.
Anaheim's 2-1 victory moved the Ducks into the Western Conference finals for the second year in a row.
The Ducks, who lost to Edmonton in the conference finals last year, may have to wait for almost a week to find out their next opponent. Detroit and San Jose are tied 2-2 in the other Western Conference semifinal. If that series goes the distance, the seventh game would be played May 9.
The Ducks kept putting shots at Luongo, and he kept snaring, smothering or flicking them aside. Anaheim finished with a club playoff-record 63 shots.
By contrast, Anaheim goalie Jean-Sebastien Giguere faced just 27 shots.
"I think we felt good about how we were playing," Scott Niedermayer said. "You will have nights like this where the puck is not going in, but you keep doing it.
"I think he [Luongo] is what kept them in most of the night. We did a good job of continuing to put pressure on and keep trying to get scoring chances. And it paid off," he said.
Things fell into place on the final scoring sequence.
"My brother got a big hit on their guy [Jannik Hansen] and the puck slid to me," Scott Niedermayer said. "I just tried to get a wrist shot on net and I don't know if he didn't see it or what."
Rob Niedermayer said, "Luckily, it went to Scott and I think it kind of surprised Luongo. It was a lucky goal, but we'll take it, for sure."
Luongo took his eye off the puck for an instant and it cost him.
"I thought there was an elbow [on Rob Niedermayer's hit], so I looked at the ref for one split second and when I turned my head, the puck was coming at me. I couldn't get a piece of it," he said.
Luongo had kept the Canucks in it as they tried to stay alive in Game 5, and he finished with 56 saves.
"It's probably the best goaltending performance I've ever seen in a game," the Canucks' Brendan Morrison said.
Luongo had an equipment problem and wasn't ready to start the first overtime. Dany Sabourin filled in and the Ducks went after him, getting off five shots in the first 3:34 of the extra period.
When there finally was a stoppage, Luongo skated on and gave his backup a grateful pat on the head. Then he went back to work and made four saves during a Ducks power play that followed a delay-of-game penalty against Willie Mitchell midway through the first OT.
"Anytime you see a goalie in there who's not warm and has just been watching the game, I mean, we tried to get one in there as fast as we could because Luongo was stopping everything," Rob Niedermayer said. "And to see him come back in was kind of a downer."
Alex Burrows drew the Canucks even with 8:57 remaining in regulation. Samuel Pahlsson gave the Ducks a 1-0 lead with his goal 14 seconds into the second period when he jumped on a loose puck and poked it past Luongo, who was on his knees inside the net after being pushed back by Travis Moen's stick. It was Pahlsson's first goal of the postseason
On Burrows' tying goal, Brandon Reid intercepted Joe DiPenta's clearing pass along the left boards and passed to Josh Green. Giguere stopped Green's slap shot, but Burrows was there for the rebound.
The overtime was the sixth for the Canucks in this year's playoffs, including winning in the fourth OT against Dallas in their first postseason game. Luongo made 72 saves in that 5-4 victory.
The Canucks had a two-man advantage for 1:32 after penalties to Corey Perry and Francois Beauchemin. But Giguere stopped all four shots Vancouver during the five-on-three power play, and Sami Salo's shot hit the post.
Luongo was under constant pressure through the first period but vacuumed up everything the Ducks threw at him to keep it scoreless. Anaheim got off six shots in the opening couple minutes and finished the period with a 17-6 edge.
Among his 17 saves, Luongo was able to smother the puck on Sean O'Donnell's breakaway as time was running out in the opening period.
Game notes
The Ducks were eliminated 4-1 by Edmonton in last year's Western Conference finals. After the season, Anaheim acquired defenseman Chris Pronger from the Oilers. ... The Ducks made the Stanley Cup finals in 2003, when the New Jersey Devils beat them in Game 7. ... Anaheim's penalty-killing unit has allowed only three goals in 56 shorthanded situations during the postseason and none in 33 at home. ... Six of the Ducks' eight playoff wins have been decided by one-goal margins.
Honda Center
9:00 PM, May 3, 2007
Coverage: NBCSN
Attendance: 17,407
Capacity: 17,174
Referees:
Bill McCreary
Dave Jackson
Linesmen:
Greg Devorski
Brad Lazarowich