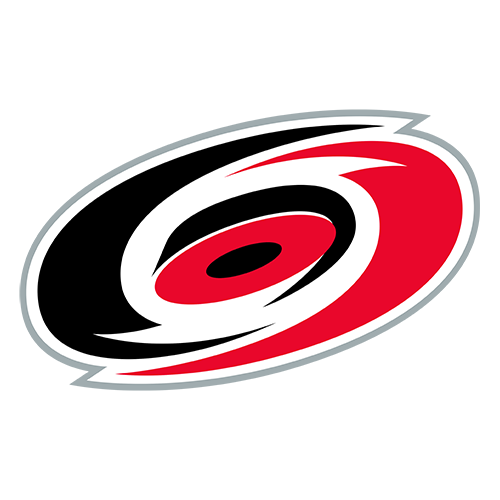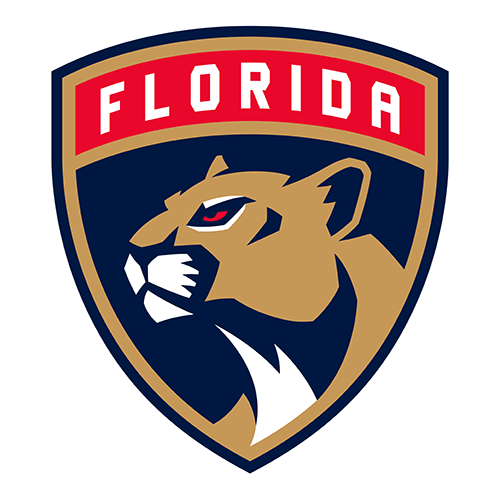 Whitney's OT score lifts Hurricanes past Panthers
SUNRISE, Fla. -- Ray Whitney made sure that an ugly game had a good-looking finish.
Whitney scored 1:37 into overtime to lead the surging Carolina Hurricanes to a 3-2 victory over the Florida Panthers on Monday night.
"It certainly wasn't a game you'd try to sell a new market on, that's for sure," Whitney said. "We took the skill out of it. We're proud of what we did. Obviously the point helps them, but the two points certainly helps us."
Tuomo Ruutu and Patrick Eaves also scored for Carolina, which improved to 8-1-2 in its last 11 games and moved past Pittsburgh into fifth place in the Eastern Conference.
Carolina won four straight in six days.
Jay Bouwmeester and Cory Stillman scored for Florida, which has lost six of seven. The Panthers tied idle Montreal for eighth in the East with 81 points. Florida has played one more game.
"It's better than nothing," Bouwmeester said of the one point. "It's good that we battled back, but we put ourselves in that position. I guess we'll take anything, but the extra point would have been good."
Cam Ward, in his 22nd consecutive start for Carolina, made 37 saves. Tomas Vokoun stopped 28 shots.
The Panthers, who went 1-2-2 on their five-game homestand, welcomed back forward Nathan Horton. Their second-leading goal scorer had missed six games because of a finger injury.
Whitney scored his 24th goal of the season when he one-timed a cross-ice feed from Joni Pitkanen inside the left circle.
"You had your best players at the end, Cam Ward and Ray Whitney, [come through]," Carolina coach Paul Maurice said. "What a play for [Whitney]. A win on the road against a team that works its butt off every night, we're real happy with it."
Carolina led 2-1 until Stillman tied it with 4:05 left in the third period during Carolina's five-on-three power play. After Ward deflected Horton's pass from the side of the net, the puck was knocked over to the side during a jam in front. Stillman was there to put a shot home.
"We got rewarded for working hard," Panthers coach Pete DeBoer said. "We played hard tonight right from the first period through to the end."
Eaves scored the only goal of the second period at 19:47. After taking a short pass from Rod Brind'Amour, Eaves skated around defenseman Karlis Skrastins and lost control of the puck as he cut to the front of the net. The loose puck went off Eaves' left skate and off the leg of the sprawling Vokoun before trickling in.
The play began after Carolina intercepted Florida's clearing attempt just outside the blue line while making a line change.
"I think it could have been either too many men or offside," DeBoer said. "We had them for both. Take your choice. That happens. We got a few of those go our way over the month. That's something you have to deal with."
Ruutu tied it 1-1 at 13:47 of the first period with a power-play goal. Vokoun stopped Anton Babchuk's slap shot from the point, but Ruutu grabbed the rebound as he was skating in from the side of the net. He skated around Vokoun and flipped the puck into the top of the net.
"We're winning some games the ugly way, we're winning some pretty games," Whitney said. We're winning in a bunch of different fashions."
Bouwmeester opened the scoring at 8:30 after Carolina turned over the puck behind the net. Stillman stole Babchuk's no-look backhand pass and fed Bouwmeester in the slot. Bouwmeester beat Ward with a low wrist shot to the blocker side.
It was Florida's NHL-leading 44th goal of the season by a defenseman, setting a team record. The Panthers established the previous mark during the 1995-96 season when they advanced to the Stanley Cup finals.
"I think we played hard, we played well," DeBoer said. "We played a good hockey game. Ward made some big saves for them at critical times. It was a hard-fought point. Maybe we deserved better, but that's the way it goes this time of year."
Game notes
The teams split the six-game series. ... Sergei Samsonov had an assist on Eaves' goal to reach 500 NHL points. ... Carolina played without center Matt Cullen, who sustained a lower-body injury in Saturday's 4-1 victory over Washington. He is expected to play Wednesday when the Hurricanes host Ottawa. ... Panthers defenseman Nick Boynton, a healthy scratch for eight of 11 games after he was sent home during a road trip, was in the lineup.
Regular Season Series
Series tied 3-3
FLA Live Arena
Attendance: 14,304
Capacity: 17,040
Referees:
Bill McCreary
Kerry Fraser
Linesmen:
Darren Gibbs
Michel Cormier