WESTERN CONFERENCE QUARTERFINALS - GAME 1
VAN Wins series 4-0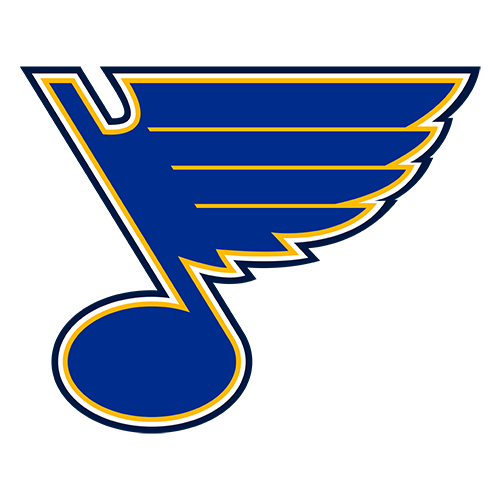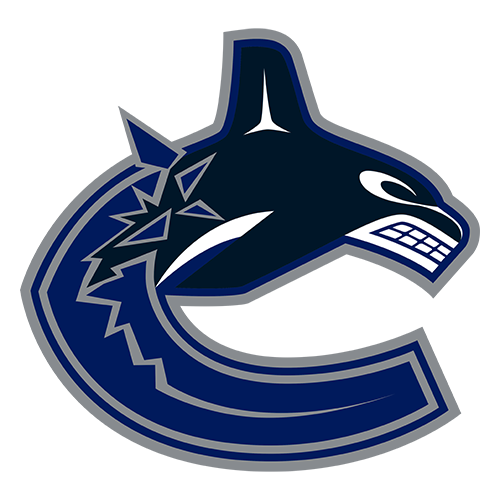 Sedin twins back Luongo's effort in net as Canucks take 1-0 series lead
VANCOUVER, British Columbia -- Special teams were supposed to favor the St. Louis Blues in their first-round playoff series against the Vancouver Canucks.
It certainly didn't help them in the opening game Wednesday night.
Daniel Sedin scored the first goal on a delayed penalty and set up Sami Salo's power-play marker, and Roberto Luongo made the best of his 25 saves while killing off a 5-on-3 to help the Canucks beat the Blues 2-1.
"That's a dangerous offensive team, and we took too many penalties tonight and it's going to hurt us if we keep doing it that," Sedin said.
It didn't in the Game 1 of the Western Conference quarterfinal series, as the Canucks killed off the first six St. Louis power plays. Brad Boyes finally scored on the seventh power play with 1:44 left in the second period to pull the Blues within a goal. But that was a lone bright spot for St. Louis special teams that were supposed to be an advantage in the quarterfinal series.
"Our power play has been very good for us all year so we're counting on it," said Blues forward Andy McDonald, who was robbed by Luongo on the 5-on-3 midway through the first period. "We'll make some adjustments.
Vancouver, 14-1-1 at home since Feb. 1, hosts Game 2 of Friday night.
The Blues came in with a top-10 power play, and the NHL's third-best penalty killing in the regular season. But the Canucks, middle of the pack in both categories, converted one of six power plays while stopping six of seven.
"I don't think we can be in the box six, seven times in the game, we all know that," said Luongo. "They are a good special teams team and we talked about that, so I expect us to be a little less penalized next game."
Sedin opened the scoring midway through the first period after drawing a penalty on a rush at the end of a Blues power play that managed just one shot. Before St. Louis could touch the puck, Sedin parked in the slot and redirected Pavol Demitra's slap pass from the boards between Chris Mason's legs.
The Blues went up two men a short while later after Salo slashed Boyes' stick in half just 19 seconds after Mattias Ohlund was called for interference.
Luongo, who finished the regular season with consecutive shutouts, picked up where he left off to start the playoffs, making his best save during a lengthy 5-on-3 midway through the first period. With the Blues up two men for 1:42, Luongo threw out the left pad to deny McDonald on a backdoor tap-in.
"I know they like to look for McDonald on the backdoor, so I was able to see the pass last second and slide across and get my pad there," Luongo said.
The Blues only managed one more shot before captain Keith Tkachuk's roughing penalty reduced the advantage to 4-on-3 with 3 seconds left on the 5-on-3.
"I didn't get it up," said McDonald, also denied by the left pad on a later power play. "He did a good job getting over but I have to get that puck up."
After St. Louis failed to convert another advantage to start the second period, Salo doubled the lead on a power play 5:11 into the period. Henrik Sedin lost his stick in the corner, but kicked the puck to his twin behind the net, and Daniel Sedin's backhand pass to Salo at the point was wired in through a screen.
St. Louis coach Andy Murray shook up his forward lines in the second period, and while it created more Canucks penalties, the Blues' power play couldn't convert.
"This game was about encouragement rather than discouragement," Murray said. "The first 40 minutes we had multiple opportunities and our power play couldn't take advantage. But you get power plays because you forecheck and play hard."
After two more failed advantages, Boyes finally put the Blues on the board with Henrik Sedin serving a hooking penalty taken behind the St. Louis net. Luongo kicked Alex Steen's screen shot off the right boards right to Boyes, who was unchecked at the far faceoff circle, and he snapped the puck into an empty net.
Mason, who came into the playoffs just as hot as Luongo, finished with 29 saves, most coming as the Canucks outshot the Blues 15-6 in the third period.
"They defended the lead pretty good by putting pressure on us," Mason said. "They have a lot of big forwards and they do a good job of going to the net and making it tough. That's a big thing in playoff hockey and I think we have to take a page out of their book and try and do that a little more, too, to Louie."
Game notes
The young Blues only dressed eight players with previous playoff experience, while the Canucks had 16. Canucks LW Taylor Pyatt hasn't rejoined the team since fiancee Carly Bragnalo was killed in a car crash April 3 while vacationing with family in Jamaica. Bragnalo's funeral was Tuesday in Thunder Bay, Ontario. ... St. Louis forward Paul Kariya, who had surgery on both hips after recording 15 points in his first 11 games, is rehabbing in Vail, Colo., where the surgeries were performed, and could be cleared to return within the week.
Rogers Arena
10:00 PM, April 15, 2009
Coverage: NBCSN
Attendance: 18,630
Capacity: 18,910
Referees:
Dan O'Halloran
Chris Lee
Linesmen:
Derek Amell
Mike Cvik