EASTERN CONFERENCE QUARTERFINALS - GAME 1
NYR lead series 1-0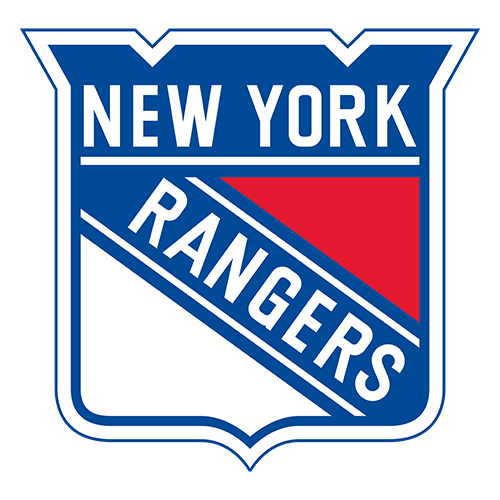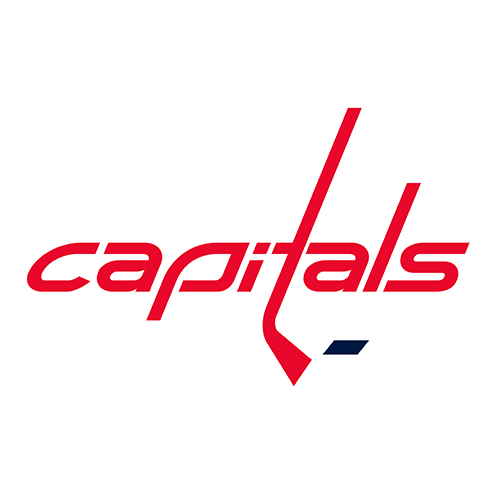 Rangers pelt Theodore as Lundqvist holds Caps at bay in Game 1
WASHINGTON -- If goaltending wins in the playoffs, the New York Rangers' Game 1 victory over the Washington Capitals might be worth more than an early series lead.
There was nothing but praise for Henrik Lundqvist's performance following the Rangers' 4-3 win Wednesday night. The New York goalie made 32 saves, and the three shots that got by him were hardly his fault.
Around the corner, in the home locker room at the Verizon Center, there was plenty of finger-pointing at Jose Theodore -- by himself. And his coach didn't exactly disagree.
"There's times when you sit there, you need the save, and he didn't make the save when we needed it," Washington coach Bruce Boudreau said.
"Just wasn't good enough," said Theodore, who stopped only 17 of 21 shots -- and was unable to get his glove on Brandon Dubinsky's winner with 8:17 remaining.
Boudreau said he didn't pull Theodore because "you never want to look like you're panicking and that's what that would have looked like," but the coach didn't rule out playing rookie Simeon Varlamov in Game 2 on Saturday -- a stunning admission considering that Varlamov has played in only six career NHL games.
"There's a chance anything could happen," Boudreau said. "When you lose, you make changes."
The Rangers can only rejoice in the uncertainly after stealing Game 1 on the road against the Southeast Division champions. Sure, New York was dominated early, blew a two-goal lead and was unusually vulnerable defending the power play, but the Eastern Conference's No. 7 seed made the plays at both ends when the game was on the line against the second-seeded Capitals.
"I thought we were a nervous club," coach John Tortorella, who took over a struggling team after Tom Renney was fired on Feb. 23. "But we rebounded really well in the second period. We found a way to get our legs underneath us and just play a simple game. Big plays at big times."
The decisive play came when Markus Naslund popped out of the penalty box and set up Dubinsky, who made a move that left defenseman Jeff Schultz sprawled on the ice. Dubinsky then put his shot past Theodore inside the near post.
"I think we were just trying to get shots on net," Dubinsky said. "Obviously they have a great team over there that's going to score goals, so we knew were going to have to put a couple behind him to win the game."
Scott Gomez had a goal and two assists, Nik Antropov and Naslund each had a goal and an assist for the Rangers. Antropov and Naslund scored power-play goals on back-to-back shots to give New York a 3-1 lead in the second period, a pleasant development for a team whose power play ranked 29th in the league. New York scored more than one man-advantage goal only once in its final 12 regular season games.
The sideshow to watch was supposed to be the Rangers' top-ranked penalty killers vs. the Capitals' No. 2-ranked power play. Washington prevailed in that matchup, with Tomas Fleischmann and Alexander Semin scoring with the man advantage, both off assists from Alex Ovechkin.
"We took too many penalties," Tortorella said. "It's just too dangerous with that group they put out there. But I thought our penalty killers did everything they possibly could, especially at the end when he had two penalties to kill. Our power play is going to have to score for us to stay in there."
Also worth watching was Rangers bad boy Sean Avery. Trying his best to agitate the Capitals, he drew a holding penalty for stuffing his glove in John Erskine's face and had more than his share of confrontations with Mike Green. Avery tripped Green from behind near the blue line -- a move just subtle enough to avoid a penalty -- to allow Gomez to skate in and beat Theodore in the second period. Avery also shoved his stick into Theodore's chest in the game's final moments.
The Capitals will rue the fact that they controlled a first period that ended scoreless. They outshot the Rangers 14-4, and Ovechkin was active with six shots and six hits -- including had a few tit-for-tat exchanges with Marc Staal. The league's leading goal-scorer put on a nice move to get around Michal Rozsival, but his point-blank shot was stopped -- one of 13 saves on Ovechkin by Lundqvist.
A shot by Ovechkin did go in -- after it was deflected by Fleischmann in the second period. The Capitals' 1-0 lead lasted barely a minute, however, when Gomez scored after Avery knocked over Green.
Antropov put the Rangers ahead 2-1 with a power-play goal late in the period. Less than a minute later, Sergei Fedorov was whistled for delay of game for clearing the puck over the boards -- the second time the Capitals were guilty of that infraction -- and the Rangers capitalized when Naslund took a drop pass from Gomez and ripped a slap shot past Theodore.
The Capitals regained some momentum going into the intermission on Viktor Kozlov's goal, and they tied it 1:42 into the final period on a power-play goal when Semin poked a rebound into the net.
But Dubinsky later won it for the Rangers.
"It was unfortunate for us," Green said. "They got some lucky shots."
Game notes
C Chris Drury was New York's only scratch. The Rangers captain had returned to practice Tuesday after missing four days because of an undisclosed injury. "I think he'll be in Game 2," Tortorella said. ... Capitals Fs Donald Brashear (sprained knee) was scratched, but C Boyd Gordon (broken finger) and D Tom Poti (strained groin) returned after missing the end of the regular season with injuries.