WESTERN CONFERENCE QUARTERFINALS - GAME 2
VAN Wins series 4-0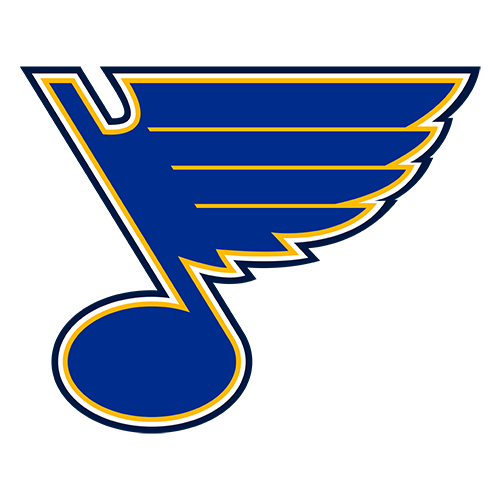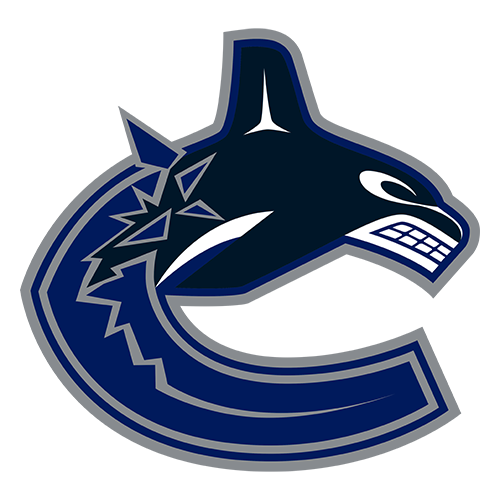 Sundin puts Canucks ahead to support Luongo's stifling performance vs. Blues
VANCOUVER, British Columbia -- Roberto Luongo is peaking at the perfect time for the Vancouver Canucks.
Criticized at times despite finishing second in the NHL with nine shutouts, and ranking in the top five in goals-against average and save percentage, Luongo has been brilliant in the playoffs.
Luongo made 30 saves in his first NHL playoff shutout, and the Canucks beat the St. Louis Blues 3-0 on Friday night to take a big lead in the Western Conference playoff series.
"Once you get into the playoffs, the adrenaline takes over," Luongo said. "It brings [my game] to that next level. It makes you quicker, sharper and more aggressive."
Mats Sundin put Vancouver ahead late in the second period, and Luongo did the rest, making many highlight-reel stops as the Canucks grabbed a 2-0 advantage in the first-round series that will continue Sunday in St. Louis.
"He was unbelievable," said Alex Burrows, who scored midway through the third period less than a minute after Luongo had bailed him out by making several saves while Burrows served a tripping penalty. "He made so many great saves."
Henrik Sedin, who assisted on Burrow's goal, scored into an empty net with 1:24 left. His twin brother, Daniel, added two assists, but the story was Luongo.
"Probably one of his best games of the year," Canucks coach Alain Vigneault said.
After finishing the regular season with consecutive shutouts and making 25 saves in a 2-1 victory in Game 1 on Wednesday, Luongo made his first big save 24 seconds in.
Keith Tkachuk fed a pass out front to an open Dan Hinote, whose quick shot was turned away by Luongo's right pad. Four minutes later, Luongo sprawled and threw his blocker on Andy McDonald's deflection from the slot, getting enough of the shot to knock it off the crossbar. It was one of three shots McDonald sent off posts, though Luongo got a piece of two.
"We need to deny more sightlines, obviously when you don't score that means he sees too many pucks and there's not many pucks he won't stop if he sees them," Blues coach Andy Murray said.
Mason matched Luongo most of the way, making 24 saves, but was unable to prevent the Blues from losing consecutive games in regulation for the first time since mid-January.
"If you're shooting a puck at a goalie of that caliber, and he can see it, he is going to stop it," Mason said. "We're not getting there, we're not getting in front, we're not making it tough for him to see. It's no secret to beating any top goalie in the league, that's what you have to do and we didn't get there."
Sundin, playing his first playoff series in five years after signing with the Canucks in mid-December, opened the scoring with 1:56 left in the second period, cutting through the slot to knock Pavol Demitra's centering pass out of mid air, bouncing the puck between the legs of Mason and just over the goal line. Burrows battled out from behind the net and banged the puck in off Mason.
"Those are the kind of goals that win Stanley Cups," said Blues center David Backes, who was on the ice and accepted the blame on Burrows' goal "Not far from the crease and just getting bodies there and outworking other teams."
After a penalty-filled first game decided by special teams, both clubs came out playing in a physical fashion in the first. They played more than eight minutes of fast-paced action without a whistle and combined for 22 hits in the first 10 minutes.
The goaltenders took over in the second, with Luongo making a pair of improbable left-pad stops during a Blues power play midway through. He kicked out his leg to deny McDonald's deflection from the top of the crease, then extended it fully to turn aside Backes on the rebound to keep the game scoreless.
"A couple rebounds there where he gets his legs on it where he really has no business being on that side of the net and he still makes the save," Backes said. "I have to put that in the top part of the net. He doesn't have much hope on it, but I leave it on the ice and he makes a great save and they have the momentum.
"He's one of the best, if not the best, in the world."
Luongo made two more great stops with Burrows in the penalty box in the third period, sticking out his right pad to deny McDonald again. He flashed his glove to get a piece of T.J. Oshie's one-timed blast from the point as a power play expired. Burrows scored less than a minute after getting out of the box.
Luongo had a brief discussion with Brad Boyes, the only St. Louis player to beat him in the series after a Game 1 power-play goal, after robbing Backes.
"He was saying he was going to get one. I told him he got one last game, that's enough," Luongo said. "It was just some good-natured fun."
Game notes
The game ended with a full scrum as all five skaters from both teams dropped their gloves in the corner, and Murray screaming from the bench. "We had our young guys on the ice after they scored their 3-0 goal and I didn't like the (fourth) line that he sent out at that particular point," Murray said. "We could have sent out Brad Winchester and B.J. Crombeen, but we were instructed by the league there were no messages to be sent at the end of the game. ... The Blues, who came into the series with the NHL's eighth-best power play, were 0-for-4 after going 1-for-7 in Game 1.
Rogers Arena
10:00 PM, April 17, 2009
Coverage: NBCSN
Attendance: 18,630
Capacity: 18,910
Linesmen:
Derek Amell
Mike Cvik