WESTERN CONFERENCE QUARTERFINALS - GAME 4
VAN Wins series 4-0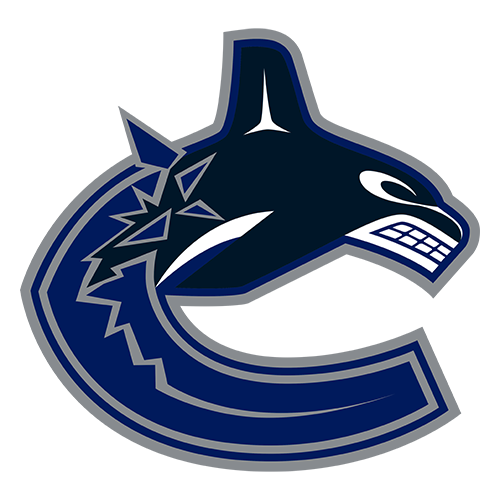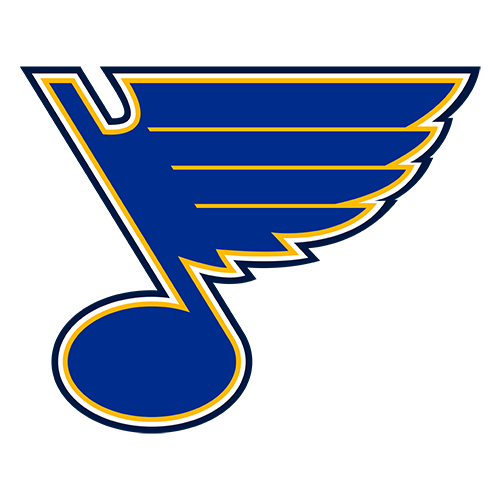 Canucks move on as Burrows buries OT winner with 18.9 left to secure sweep
ST. LOUIS -- Roberto Luongo was so drained he required IV fluids. It was OK, though -- the Vancouver Canucks finally rewarded their star goalie.
Alex Burrows scored his second goal of the game with 18.9 seconds to go in overtime and Luongo finished with 47 saves, helping the Canucks complete a first-round sweep of the St. Louis Blues with a 3-2 victory Tuesday night.
"We knew it wasn't going to be easy," Luongo said. "It was a gritty one."
Kyle Wellwood also scored for the Canucks, who swept a four-game series for the first time in franchise history. Vancouver won a series before the seventh game for the first time in 12 tries since 1994.
"We have a few guys banged up," Luongo said. "It's good that we're going to get the rest now and heal up and make sure we're ready to go when the next round starts."
Brad Boyes and David Perron scored for the Blues, who rallied from a two-goal, second-period deficit thanks to increased traffic around Luongo. But more power-play woes doomed St. Louis, which was 0-for-7 with the man advantage and 1-for-24 in the series including a four-minute double-minor midway through overtime.
"The one thing that killed us in the series is our power play," Blues forward Keith Tkachuk said. "We had opportunities throughout the series and we didn't capitalize.
"You've got to bring it up a notch and we didn't do that."
The Blues' first playoff appearance in five years was a short one. They had the best second half in the NHL to qualify with one game to go, doing it without injured stars Paul Kariya, Erik Johnson and Eric Brewer.
Then they were swept for the first time since Dallas did it to them in 1994.
Chairman David Checketts said it would have been "so easy" for the Blues, down 2-0 in the second period, to fold.
"They showed what they were all about and what they've been about all season," Checketts said. "I'm really, really proud of them."
The Canucks were outshot 10-1 the first half of overtime. Burrows, whose goal put Vancouver ahead 2-0 in the second period, broke in alone on the right side and squeezed a wrist shot past Chris Mason.
"Going to the net, I just wanted to shoot it for a rebound in the high slot," Burrows said. "I found the five-hole, so we'll take it this time of year."
Mason figured Burrows would shoot because time was running out.
"I just lost it for a second, and I didn't close it up quick enough," Mason said. "It just slipped through."
Ryan Kesler's four-minute penalty for high sticking when he drew blood near Blues defenseman Mike Weaver's eye midway through the period gave the Blues, making their first playoff appearance in five years, a chance to extend the series. But St. Louis managed only four shots.
Vancouver's power play also could have ended it before Burrows' shot silenced a standing room crowd of 19,250 and put the third seed in the Western Conference into the second round. The Canucks won two of their last three overtime games in the regular season, both on goals by Henrik Sedin.
The Blues dramatically increased traffic in front of the net throughout Game 4, and that pressure plus a sudden increase in urgency helped them rally from a two-goal deficit to tie it in the second period.
Boyes tapped in his own rebound at 13:30 and Perron's tip-in tied it about 2 1/2 minutes later. St. Louis nearly got the go-ahead goal with 1:54 to go in the period after several players hacked away at the puck while Luongo was on all fours and Jay McClement finally tapped it over the line, but the goal was denied after a lengthy review because referee Marc Joannette had lost sight of the puck and intended to whistle the play dead.
Bob Hall, NHL supervisor of officials in charge of the game, said Joannette's whistle hand went up as the Blues began to attempt to jam the puck over the line.
"He meant to blow the whistle," Blues coach Andy Murray said. "He never did, but the rules say that's enough."
Both goalies made key saves in the disjointed third period. Mason robbed Pavol Demitra on a one-timer from the left side at 8:30 and Luongo made a glove save on Andy McDonald's one-timer from the slot with just under five minutes to go.
Two giveaways by Barret Jackman in the defensive zone helped the Canucks take a 2-0 lead on Burrows' waist-high deflection at 9:23 of the second. Wellwood also took advantage of a mistake by the Blues' defense for the game's first score, stealing Colaiacovo's outlet pass and skating in alone on Mason to score unassisted at 5:20 of the first.
Game notes
Sami Salo, the Canucks' top all-around defenseman who had four points in the first three games, was scratched with a groin injury. The Canucks scratched C Mats Sundin (groin) for the second straight game. ... Blues F Kariya (hip) skated for the third straight day but has not been cleared to play. ... Wellwood had 18 goals in the regular season but had been limited to one assist in the previous seven games.