EASTERN CONFERENCE SEMIFINALS - GAME 5
PIT leads series 3-2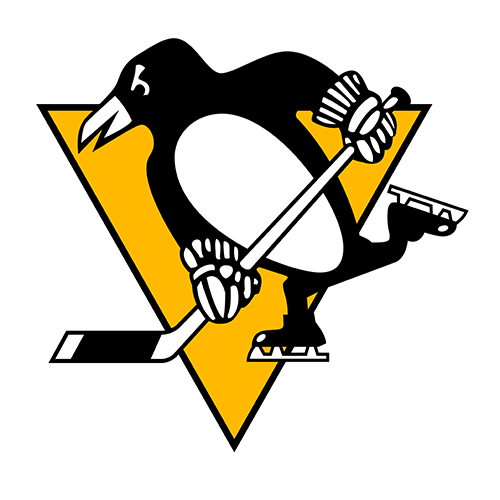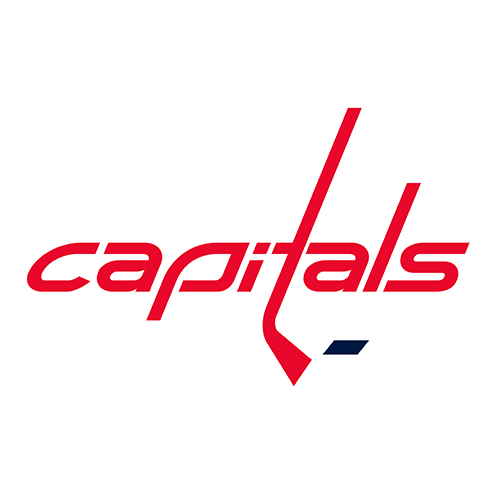 Malkin's pass deflects for OT winner as Pens go up 3-2
WASHINGTON -- The Pittsburgh Penguins can say they have outplayed the Washington Capitals and had the perseverance to overcome a two-game deficit to take the series lead.
However, Sidney Crosby will be the first to admit that the Penguins are ahead because the puck was deflected into the net by a Capitals player in overtime. Twice.
Evgeni Malkin's pass to Crosby was broken up by sliding defenseman Tom Poti, who then helplessly watched the puck sail past goalie Simeon Varlamov 3:28 into overtime Saturday night, giving the Penguins a 4-3 victory in Game 5 of the Eastern Conference semifinals.
"These games come down to mistakes and bounces," Crosby said. "And we got a good bounce there on the last goal."
The Penguins overcame a third-period deficit and survived Alex Ovechkin's tying goal late in regulation before winning on Malkin's power-play tally, which came with one second remaining in the advantage. Malkin drawn a tripping penalty on Milan Jurcina that stopped a possible breakaway.
The final goal brought flashbacks to Game 3, when Kris Letang's winner was deflected in by defenseman Shaone Morrisonn.
"It's always hard when you play in overtime and you allow a silly goal like this," Varlamov said through an interpreter. "That's twice now. ... But winners make their own luck."
Jordan Staal, Ruslan Fedotenko and Matt Cooke also scored, and Marc-Andre Fleury made 28 saves for the Penguins, who have won three straight after dropping the first two games. They can advance Monday night in Pittsburgh.
Since 1991, Washington has lost five series in which it blew a lead against Pittsburgh, including 2-0 advantages in 1992 and 1996. Maybe it was those ghosts that caused Dave Steckel to blow an easy chance 19 seconds into overtime.
"First shift, Stecks missed an empty net," Ovechkin said. "I said, 'Jesus, where is our luck?' The puck was bouncing, and next they got a power play and scored a goal."
The Penguins became the first road team to win in the series, and the first to win after scoring first. They also sustained the momentum from Friday night's dominant 5-3 Game 4 victory. Thanks to back-to-back games caused by a Yanni concert in Pittsburgh, the young Capitals came home with little time to regroup.
"We've been in this position before," said Washington coach Bruce Boudreau, referring to the Capitals' rally from 3-1 down to beat the New York Rangers in the first round. "It's a tough hill to climb, but you've just got to think of it as one game."
Ovechkin got his ninth and 10th goals of the playoffs, and Nicklas Backstrom also scored for the Capitals. Varlamov made 38 saves, rebounding from his first poor game of the playoffs.
Crosby, who entered with nine goals and 16 points in the postseason, had a five-game point streak snapped, but that hardly mattered for a Penguins team that was in danger of missing the playoffs before Dan Bylsma took over as coach in February.
"They showed it at the end of the season, they showed it in the first round as well," Bylsma said. "There's a resolve in that room. There's character. We had the belief going out [for overtime] that we were going to get that goal."
Staal put the Penguins ahead 1-0 early in the second. Ovechkin responded 59 seconds later with a blistering shot from beyond the left circle that Fleury couldn't see. Ovechkin celebrated by sticking his left index finger high in the air, and Penguins defenseman Brooks Orpik appeared to object by raising his hand toward Ovechkin's chest.
A penalty for too many men led to a Capitals goal late in the second period. Backstrom worked a nice give-and-go with Sergei Fedorov before beating Fleury.
The Penguins tied it early in the third on Fedotenko's shot from the top of the left circle, then took the lead with 13:33 left in regulation when former Capitals left wing Cooke lifted a rebound over Varlamov.
Ovechkin tied it with 4:08 left in the third, but Malkin got the final break in overtime.
"It's Malkin, so you can't give him too much time and space," Poti said. "It became a 2-on-1 and I tried to go down to take the pass away and take away his angle coming to the net. He tried to make the pass and it ended up going off my glove and my stick or something. An unfortunate bounce."
Game notes
Ovechkin leads the NHL in postseason goals. ... Backstrom has scored in three straight games, and his goal gave him the franchise record for consecutive games (8) with a point. The previous mark was set by Geoff Courtnall in 1990. ... Penguins D Sergei Gonchar, the victim of a knee-to-knee hit from Ovechkin on Friday, was scratched, although Bylsma said the injury was not as severe as initially thought. The Penguins recalled rookie D Alex Goligoski from Wilkes-Barre/Scranton (AHL). ... Varlamov was briefly shaken up in the first minute of overtime in a collision involving Crosby and Capitals defenseman Brian Pothier.