EASTERN CONFERENCE FINALS - GAME 2
PIT leads series 2-0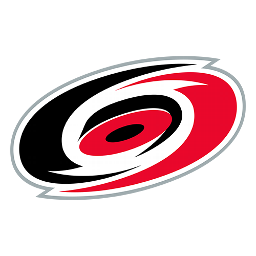 Malkin's lethal backhand caps hat trick as Pens dispatch Canes for 2-0 series lead
PITTSBURGH -- The Carolina Hurricanes talked and talked before the Eastern Conference playoffs began about the importance of slowing down Sidney Crosby. Maybe they forget about the Pittsburgh Penguins' other star, Evgeni Malkin.
Malkin put Pittsburgh ahead for good by scoring twice in the third period of his first three-goal playoff performance, and the Penguins beat the Hurricanes 7-4 Thursday night to open a two-game lead in the conference finals.
Crosby scored a record-tying sixth goal to start a playoff game, yet was upstaged by NHL regular-season scoring leader Malkin during an exceptional effort that also gave Malkin the playoff scoring lead 25-24 over Crosby. Malkin has four of Pittsburgh's 10 goals in the series.
"It was a great game for me," Malkin said.
Carolina had won five straight Game 2s, including the first two rounds this spring after losing Game 1 each time, but couldn't match Pittsburgh's Mario Lemieux era-like run-and-gun offense despite rallying to tie three times. The Hurricanes will host Game 3 on Saturday night.
Malkin, seemingly motivated by Carolina's attempts to be more physical with him than usual during the second period, ended a succession of strong shifts by scoring to make it 5-4 with 8:50 gone in the third period.
"He played a determined game," teammate Bill Guerin said of Malkin. "He's got that size and skill."
Malkin, relying on his speed and offensive creativity to set up scoring chances on almost every shift in the final period, made it 6-4 less than four minutes later with a one-man goal. He picked up the puck in the corner, carried it behind the net and used a spin move to put a backhander past goalie Cam Ward from a bad angle for his 10th of the playoffs.
"It was a great shot," Carolina defenseman Dennis Seidenberg said. "I don't know who saves that. He's a great player and great players, eventually they break out. Today was his day it seemed like."
Malkin didn't exactly call his shot, but Guerin and Maxime Talbot said Malkin told his teammates what he was trying to do on his last goal.
"We have set plays on faceoffs and he told me before the draw what he was going to do -- and he did it," Talbot said.
Pittsburgh coach Dan Bylsma said the play is called The Geno, Malkin's nickname.
"And for a reason," Bylsma said. "He pushed through and got the puck himself and, after that, it's just all him."
As dozens of hats littered the ice, Malkin's father, Vladimir, repeatedly kissed his mother, Natalia -- the parents are visiting from Russia -- as Penguins fans cheered them almost as loudly as they did the Malkins' son.
"It was good to do that for my parents," Malkin said. "I was very happy I could do that for them."
Ward had won his last five Game 2s, allowing an average of only 1.18 goals per game, but couldn't handle the repeated flurries by the Penguins, who have scored 29 goals in six games. Tyler Kennedy scored later in the third for Pittsburgh, and Talbot and Chris Kunitz added goals, with Kunitz getting his first in 24 games, dating to the regular season.
The Penguins, trying to become the first team since the 1984 Edmonton Oilers to lose in the Stanley Cup finals one season and win the Cup the next, won the first two games at home for the fourth time in six playoff rounds, dating to last season.
"This isn't going to be a four-game series, I'll tell you that," Carolina defenseman Tim Gleason said.
Kunitz's goal with 7.3 seconds remaining in the second gave Pittsburgh a 4-3 lead and was his first in the postseason since May 11, 2007, with Anaheim. The Hurricanes, who came in averaging only 2.3 goals per game, turned to its fourth line to get the goal back as Patrick Eaves scored 2:35 into the third during his third shift of the game.
Carolina stalled after that, unable to match Pittsburgh's speed or the repeated ability of its stars to find open ice for repeated scoring chances.
Crosby and Malkin, as usual, got it started.
Crosby scored his 13th with 1:51 gone -- the sixth time he has scored the opening goal in these playoffs. Bobby Hull of the Blackhawks (1962) and Edmonton's Fernando Pisani in 2006 also had six game-opening goals in a playoff year. Malkin scored slightly more than six minutes later, but Carolina quickly came back each time as Chad LaRose and Jussi Jokinen scored.
Seidenberg and Talbot traded goals ahead of Kunitz's score.
Game notes
Hurricanes RW Erik Cole (left knee) played but RW Tuomo Ruutu (right ankle) was held out. ... Carolina trailed Montreal 2-0 in a second-round series in 2006 but came back to win four straight en route to the Stanley Cup title. ... Ward allowed only one goal on 70 shots in his first two Game 2s this spring. ... Carolina was 0-for-3 on the power play and is 2-for-28 on the road in the playoffs.
7:30 PM, May 21, 2009
Coverage: NBCSN
Attendance: 17,132
Capacity: 16,958
Referees:
Kevin Pollock
Marc Joannette
Linesmen:
Jay Sharrers
Brad Lazarowich