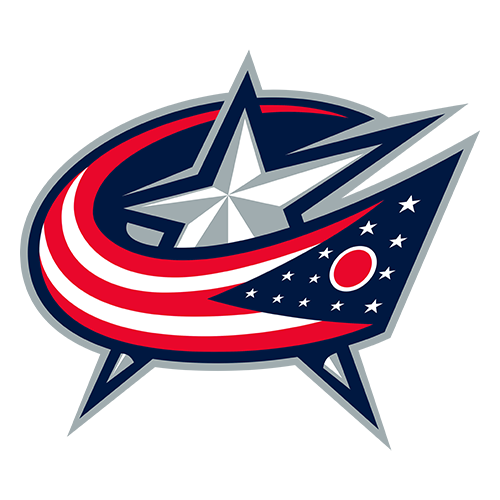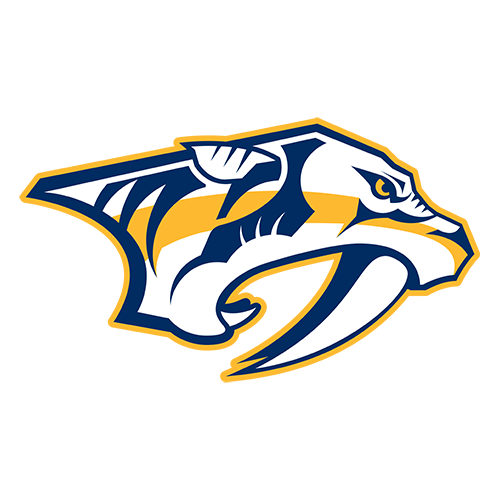 Sullivan's wrist shot in fifth round snaps Garon's shootout streak at 13
NASHVILLE, Tenn. -- When the Columbus Blue Jackets come to Nashville, everything seems to go right for the hometown Predators.
Steve Sullivan scored the winning goal in the fifth round of the shootout to give Nashville a 4-3 victory over Columbus on Thursday night. The Predators have beaten the Blue Jackets 13 consecutive times at home, dating to Nashville's previous loss on April 3, 2006.
Sullivan beat goalie Mathieu Garon with a wrist shot under the goalie's pad for the winner. Garon had won an NHL-record 13 consecutive shootouts and was 18-4 in his career in the tiebreaker.
"I don't know if my pad was not flat on the ice, I'll have to check the replay," Garon said. "I thought I had him when I saw him make his move."
Predators coach Barry Trotz made a good choice in sending Sullivan out to shoot.
"We pre-scout the goaltenders and some of their tendencies, and we try to pick the best shooters for those guys, based on their tendencies and moves," Trotz said. "Sully loves those pressure situations, and I'm glad he got one."
Dave Scatchard, who had missed five games because of an upper body injury, gave the Predators a 1-0 at 11:03 of the first period. Martin Erat and Jason Arnott scored in the second period for Nashville.
Blue Jackets defenseman Kris Russell and Raffi Torres also scored in the second, and Rick Nash tied it in the third for Columbus.
On the first goal, Nashville defenseman Kevin Klein sent a pass from the left point toward Scatchard, who was standing just to the right of the Columbus net. He redirected the puck past Garon 4 seconds after a penalty to Columbus' Derek Dorsett expired.
Columbus tied it at 2:58 of the second on Russell's goal.
Nash sent a pass from below the goal line that Nashville's David Legwand was unable to handle in the low slot. Russell controlled the puck and beat goalie Pekka Rinne on the glove side.
Erat's goal at 4:44 of the second gave the Predators a 2-1 lead.
Ryan Suter intercepted a clearing attempt by Columbus defenseman Mike Commodore in the left circle. Suter found Erat in the low slot, and his first shot was stopped by Garon. Erat got to the rebound and lifted a backhander over the fallen goalie.
"I just hope that it's going to continue, we need those points especially in our division," Erat said. "It's four-point games, and if we can win all of those games, we will be in good shape at the end of the season."
Torres tied it 2-2 at 11:20 of the second with a power-play goal.
With 1 second remaining in Joel Ward's hooking penalty, Torres grabbed the rebound of Russell's shot from the left point and from below the goal line banked the puck in off of Rinne's right skate.
"It was kind of an up-and-down game because both teams play the same style of game," Rinne said. "We've been playing a pretty solid defensive game, and it's working."
Rinne turned aside three of five Columbus shootout attempts to improve to 3-0 in tiebreakers this season.
Arnott gave the Predators a 3-2 lead with 27.2 seconds remaining in the second with his team-leading 11th goal. The Predators needing a goal in the fourth round to extend it to a fifth. Trotz selected Arnott, and the captain came through, beating Garon with a backhander between the pads.
"He just asked me to go fourth and I said that I would," Arnott said. "I had no idea that I was going."
Nash converted on a breakaway at 4:18 of the third to tie it again.
"I think our players are disappointed in the fact that they played well and didn't get the two points," Columbus coach Ken Hitchcock said. "Nashville is probably a team that we're going to have to catch to get a playoff spot."
Suter had two assists for Nashville, and Kristian Huselius added two for Columbus.
Game notes
Nine of Erat's 10 goals this season have been scored at home. ... The Predators have allowed at least one power-play goal in five of their last six games. ... After breaking a 63-game goal-less stretch, Russell has scored three times in six games. ... Columbus has not allowed a power-play goal in four games.