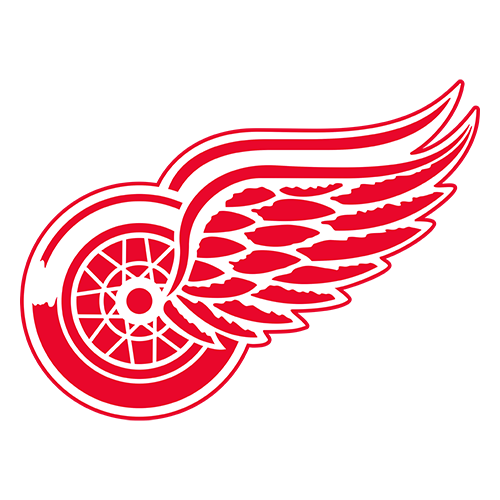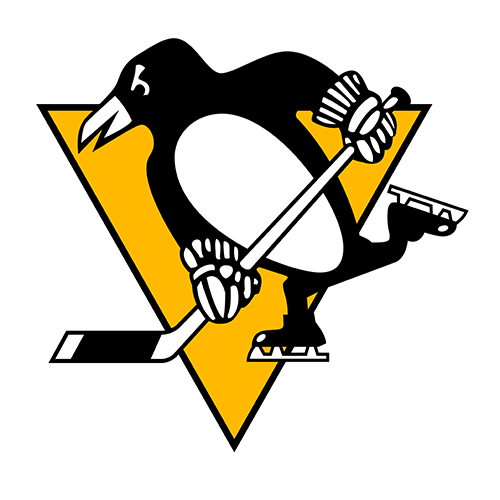 Crosby converts in regulation, shootout as Penguins edge Wings
PITTSBURGH -- While the Pittsburgh Penguins are unbeaten in shootouts this season, Evgeni Malkin usually skips them. He's tried skating fast and skating slow, shooting backhanders and forehanders and between the pads, all with little success.
Maybe beating the much-disliked Detroit Red Wings with an excellent move will change the reigning NHL scoring champion's outlook about one-on-one competition.
Sidney Crosby scored in regulation and teamed with Malkin to beat Detroit goalie Jimmy Howard in the shootout, and the Penguins defeated the Red Wings 2-1 on Sunday in the rivals' first game since Pittsburgh won Game 7 of the Stanley Cup finals in Detroit.
"It's a lot of fun playing against them," Penguins forward Jordan Staal said. "They're always big games and they're always tough."
Daniel Cleary's deflection of Brad Stuart's slap shot midway through the third period sent the game to overtime, where Pittsburgh survived playing short-handed for the final 1:21.
Detroit's Pavel Datsyuk and Jason Williams failed in the shootout against Penguins goalie Marc-Andre Fleury, who made 23 saves. Before being denied, Datsyuk was converting at a 52.3 percent rate (23 of 44), the fourth best among all skaters since the NHL adopted the shootout in 2005. Malkin's 20 percent (5 of 25) was among the worst, and he was unsuccessful on his only previous attempt this season.
After Crosby put a hard backhander under the crossbar, Malkin appeared to be skating in slow motion before sneaking the puck past Howard on another backhander following a succession of fakes and feints.
"I think Geno should have lots of confidence [in shootouts]," Crosby said. "He has great moves and that one was a pretty good example of it."
Howard was strong throughout despite losing, stopping 46 shots for the second game in a row as Detroit was in position to win despite being outshot 47-24.
The Penguins are 7-0 in shootouts, while Detroit is 4-6.
"I wonder why?" Howard said of Pittsburgh's shootout success. "They got Malkin and Crosby. I mean, Crosby knocked the water bottle out of the sleeve [on top of the net], it was such a backhand. Malkin, he just came in and just started stickhandling. There's not much you can do there."
Pittsburgh held on to force the shootout after Sergei Gonchar was called for hooking during Valtteri Filppula's failed breakaway at 3:39 of overtime. As Detroit skated with a 4 on 3 advantage, Fleury made a strong save on Henrik Zetterberg's drive from the right circle and Nicklas Lidstrom's slap shot was deflected during the final 10 seconds.
"We were on our heels a little bit, I think we gave them too much respect," Detroit's Niklas Kronwall said. "We have to do a way better job. It's going to be a tough year if we keep letting 40-plus shots go past us. He [Howard] is keeping us in games."
Long before the shootout, Crosby took Alex Goligoski's perfectly placed cross-ice pass near the top of the crease and beat Howard with a backhander at 16:46 of the second for the game's first goal.
Crosby, who became the youngest captain to raise the Stanley Cup when the Penguins won Game 7 in Detroit by the same 2-1 score on June 12, has 34 goals with one-third of the season remaining. He could easily surpass his current career high of 39 goals as an 18-year-old rookie in 2005-06.
"We were able to generate a lot," Crosby said. "We deserved to win that in 60 minutes, but they're a veteran team and they know how to win. And we knew he [Howard] was playing solid, but we never expect any goalie [to hold us] to one goal in 40-some shots."
Crosby had two goals in his previous 12 games against Detroit, which had won three of its last four and six of its last eight against Pittsburgh during the regular season but is currently scrambling to make the Western Conference finals for the 19th straight season. The Red Wings are 2-5-1 in their last eight.
Howard got a little help with about 6 1/2 minutes remaining when Staal couldn't put the puck into an open net, then put a deflected shot off the crossbar a few seconds later. Staal was wide again with 3:15 to go and the left side of the net open.
Game notes
Penguins F Max Talbot (groin), who scored both Pittsburgh goals in Game 7, sat out for the fourth time in five games. ... Malkin has six goals and six assists in 12 games. ... Detroit opened a five-game road trip. ... Pittsburgh had allowed at least four goals in each of its previous four home games. ... Crosby's goal was the Penguins' first at home against Detroit during the regular season since Rico Fata's on Oct. 18, 2003. ... Fleury still doesn't have a shutout this season.
Regular Season Series
PIT leads 1-0
12:30 PM, January 31, 2010
Coverage: NBC
Attendance: 17,105
Capacity: 16,958
Referees:
Stephen Walkom
Rob Martell
Linesmen:
Mark Pare
Mark Shewchyk