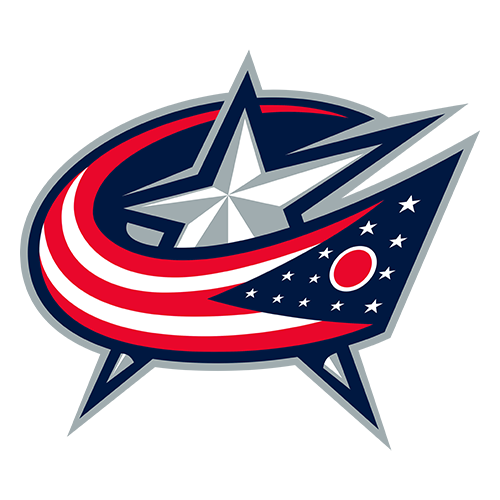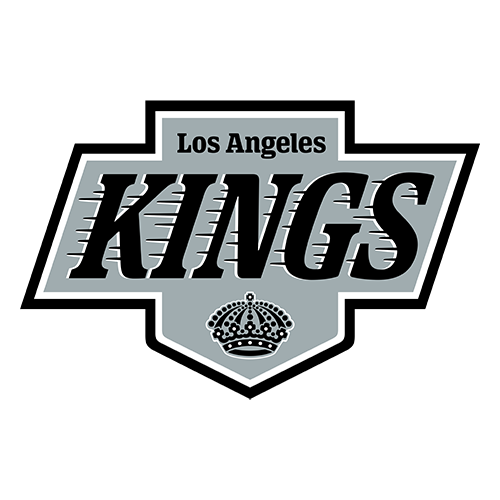 Kings ride four-goal first period to 6-0 rout of Blue Jackets
LOS ANGELES -- The recent addition of Fredrik Modin has given a significant boost to the Los Angeles Kings' power play.
Modin scored with the man advantage against his former club, Michal Handzus and Alexander Frolov scored power-play goals 41 seconds apart during a four-goal first period, and the Kings routed the Columbus Blue Jackets 6-0 on Monday night.
"It was a great opportunity for me to get a chance to be back in the playoffs again and be on a team that's right in the mix," Modin said. "The first three games have been really good for me. I'm getting some power-play time, and it's a lot of fun."
Rick Nash, the Blue Jackets' leading goal scorer, left the game late in the first period because of an undisclosed lower-body injury.
Frolov also tied a career high with three assists, and the Kings also got goals from Wayne Simmonds, Drew Doughty and Brad Richardson to match their highest-scoring output of the season.
"Frolov played an outstanding game and gave us a big effort in all areas," coach Terry Murray said. "His strength obviously is what we see every game, down below the dots in the offensive zone -- his cycling and holding onto the puck in one-on-one situations. He was showing a complete game here tonight."
Jonathan Quick earned his third shutout and seventh of his career while his teammates outshot Columbus 35-11. The fewest shots allowed by the Kings in a game was 10, in a 2-2 tie at San Jose on Jan. 11, 1994.
"The team did a tremendous job in front of me," Quick said. "You're trying to stay mentally focused because you don't want to give them anything that they can build momentum off of. So you just try to make sure you shut the door when you're called upon. We came out and played some desperate hockey after losing the last two games."
Columbus didn't get the man advantage for the first time until Frolov was called for tripping with 16:37 to play -- one of four power plays the Blue Jackets had in the third period. They were outshot 26-5 through the first two periods while the Kings built their 6-0 lead and equaled a season high with their three power-play goals.
"That was embarrassing," forward R.J. Umberger said. "We didn't play smart. We were our own worst enemies out there. We just need to use our heads and compete."
The Blue Jackets, who scored first in each of their previous nine games, saw their franchise-record streak broken when Simmonds beat Steve Mason to the glove side with a short wrist shot at 5:49 of the opening period.
Doughty made it 2-0 at 13:24, blasting a one-timer past Mason's glove from 25 feet after Handzus set him up in the slot with a pass from behind the net.
"We got off to a good start," Modin said. "Then they took a lot of penalties that we were able to capitalize on early in the game and it kind of snowballed."
The Kings added to their lead after Nash received a four-minute high-sticking penalty for cutting Rob Scuderi. Handzus banked the puck off Mason's right leg and inside the left post 37 seconds after Nash went to the box. Frolov beat Mason to the glove side with a slap shot from the top of the left circle, using defenseman Marc Methot as a screen.
"If you want to have success on the power play, you have to shoot as often as you can. That's what we tried to do tonight," Frolov said. "The power play worked out great for us. We changed our mentality and put more pucks on the net. We knew we had to have a strong game tonight, especially from the beginning."
Mason was pulled after facing 13 shots and was replaced by former Kings goalie Mathieu Garon. Just 65 seconds later, Columbus forward Michael Blunden checked Kings rookie Richard Clune into the boards from behind and received a five-minute major along with an automatic game misconduct.
Garon stopped all three shots during the ensuing power play, but Modin made it 5-0 at 4:20 of the second period with a short backhand that beat Garon to the stick side while Derek Dorsett was off for cross-checking Jarret Stoll.
The goal was Modin's fourth in 27 games this season, and second in three games since the Kings acquired him from the Blue Jackets on Wednesday for a conditional seventh-round pick in the June draft.
"It's always nice to score against your old team," Modin said. "It feels really good on the line I'm playing on right now. Handzus is a great center. He's able to hold onto the puck and find holes, and me and Simmer are just trying to get open for him to make some plays. So it's been working pretty good so far."
Game notes
Los Angeles won the season series 3-1, taking the last three meetings after losing six of the previous seven. ... The Blue Jackets, who made the playoffs last season for the first time in franchise history, are 13 points out of a playoff spot with 16 games remaining. They are 3-3-2 since Ken Hitchcock was fired on Feb. 3 and replaced by Claude Noel.
Regular Season Series
LA Wins 3-1
crypto.com Arena
Attendance: 17,524
Capacity: 18,230
Referees:
Dan O'Halloran
Chris Lee
Linesmen:
Thor Nelson
Don Henderson