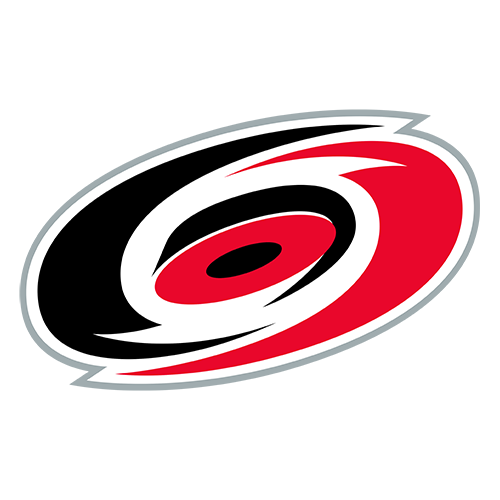 St. Louis ends goal drought with pair as Lightning stop skid, top Canes in OT
TAMPA, Fla. -- Martin St. Louis is doing his part to keep Tampa Bay's slim chance for the playoffs alive.
St. Louis scored his second goal of the game 29 seconds into overtime and the Lightning stopped a five-game losing streak with a 3-2 win over the Carolina Hurricanes on Tuesday.
"We're going to play it out and play it hard," St. Louis said. "It's a tough go coming to work when you're in the slide that we were. Now we win a game, the guys feel good about themselves."
St. Louis skated into the Hurricanes' zone from center ice, made a backhand pass to himself past Carolina defenseman Brett Carson and then beat goalie Manny Legace with a wrist shot.
"He's one of the special players and has the ability to do special things like that," Legace said. "It was a great move."
Steve Downie also scored for the Lightning, who won for just the third time in 15 games. Tampa Bay, 12th in the Eastern Conference, is eight points behind eighth-place Boston.
"You look at the standings, sometimes you get discouraged," St. Louis said. "You can't look at the standings. Play the game and try to get a win."
The Hurricanes, 16-8-1 in their past 25 games, got goals from Erik Cole and Chad LaRose.
"We just have to try and do what we've done so well for a long time and put this loss behind us," Carolina coach Paul Maurice said.
Downie got Tampa Bay even at 2 when he scored on a redirected shot during a power play at 13:03 of the third. With the goal, Downie became the first player since Theo Fleury, then with the New York Rangers, in 2001-02 to have 20 goals and 200 penalty minutes in the same season.
The Lightning went 1-of-3 with the man advantage, while Carolina didn't have a power play opportunity.
Carolina went up 2-1 on late second-period goals by Cole and LaRose, coming 18 seconds apart. Cole had a low-slot goal with 1:01 to go before LaRose scored from just outside the crease at 19:17.
St. Louis put the Lightning up 1-0 from in close off a pass through the low slot by Teddy Purcell at 4:12 of the second. It was St. Louis' first goal in eight games.
Legace stopped an in-close shot by Alex Tanguay nine minutes into the third, and finished with 24 saves. Tanguay has not scored a goal in his past 16 games.
Tampa Bay's Antero Niittymaki stopped 27 shots.
Game notes
There was a moment of silence before the game for former NHL F Lou Jankowski, a regular in the Lightning press box, who died Sunday at the age of 78. Jankowski played for Chicago and Detroit in the early 1950s. His son, New York Islanders assistant GM Ryan Jankowski, attended the game. ... Referee Kerry Fraser and linesman Mark Pare, who are both retiring after the season, worked their final game in Tampa.