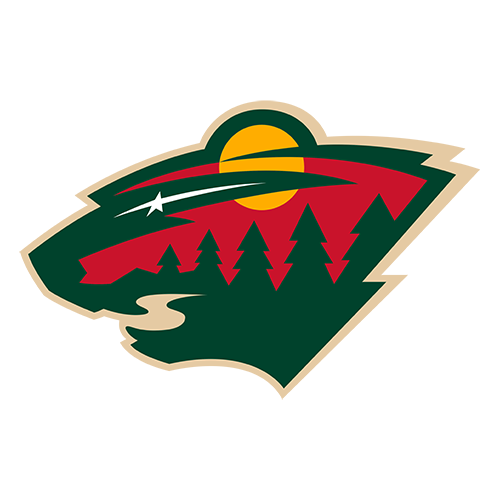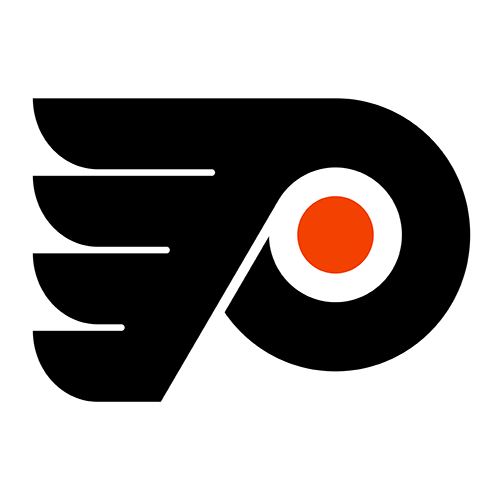 Wild rally from two down to beat Flyers in overtime
PHILADELPHIA -- Philadelphia Flyers goalie Brian Boucher felt the puck squirt out of his glove and then heard teammate Chris Pronger yell, "In the air!"
Next thing Boucher knew, the puck was in the net, after bouncing off Boucher and into the net, giving Kyle Brodziak an overtime goal and sending the Minnesota Wild to a 4-3 comeback victory Thursday night.
The Wild sent the reeling Flyers to their sixth loss in their past seven games, threatening their playoff hopes.
Despite being outshot 35-21, Minnesota came back from a two-goal deficit entering the third period. Martin Havlat scored Minnesota's second goal, and Andrew Brunette's deflection off a shot through traffic from John Scott tied it with 6:37 left.
"When you have a lead going into the third, especially a two-goal lead, those are the wins you expect to have," Boucher said. "It's disappointing not to get two points. There's not much more to say."
Philadelphia is seventh in the Eastern Conference, four points ahead of the ninth-place Atlanta Thrashers in the race for the eight playoff spots.
Minnesota trailed 2-0 just 4:18 into the game, after rookie Oskars Bartulis and Simon Gagne scored for Philadelphia. Bartulis' goal was the first of his NHL career and came 3:39 minutes into the game, when a save by Wild goalie Niklas Backstrom deflected off Bartulis' right skate and in.
Gagne followed with a score of his own 39 seconds later, on a snap shot that flew past Backstrom's right arm for his ninth goal in 14 games.
But the Wild roared back with two goals in the third period and secured the win in overtime. Unlikely to make the playoffs, Minnesota jolted to the Flyers, who held a team meeting after the loss.
"At home, 3-1 going into the third period against a non-playoff team in the West, it's got to be money in the bank," Scott Hartnell said. "That's what Chris said in our meeting afterwards. We only got one point and should've gotten two. Playoff time -- you have a two goal lead going into the third, it should be an automatic win."
Minnesota's Marek Zidlicky scored the first Wild goal 34 seconds into the second period with a snap shot, but Dan Carcillo answered that when he placed Hartnell's pass by Backstrom.
For Brodziak, the winning goal helped stop any dizziness from an earlier hit, in which he appeared to be knocked unconscious.
"The way it felt like, yeah, the way I kind of blacked out and my, just everything was buzzing, ears were ringing and like that," he said. "I've got to be aware of what's around me, but, you know, what can you do? At least there's not too much damage."
The greater damage may have been inflicted on the Flyers, who have created some unwanted drama as they enter the final two weeks of the season. Head coach Peter Laviolette said his team came out "flat" in the third period, and it cost them.
"It is very disappointing," he said. "You're talking about segments within the game tonight. The scoring chances were heavily lopsided, and there were lapses, lapses that cost us the night. We need to be better."
The players agree and held a meeting after the game to discuss what they felt was an unacceptable loss.
"It's a lack of focus, a lack of concentration, a lack of desire," Pronger said. "That game should be locked down at 3-1. This late in the season, that's just unacceptable."
Added Hartnell: "It's frustrating. Fans are [angry]. It's almost embarrassing, losing like that at home. We're picked to make some noise in the playoffs, but if we keep doing that, we might not be in. It needs to change immediately. We need points this weekend, that's the bottom line."
Game notes
The Flyers are 0-for-16 in their past four games on power plays, while the Wild have killed off 14 straight. ... Philadelphia is 27-3-1 when it lead after two periods. ... Minnesota is 4-6-1 overall against Philadelphia since entering the NHL in 2000, with just two wins in seven trips to the Wachovia Center.