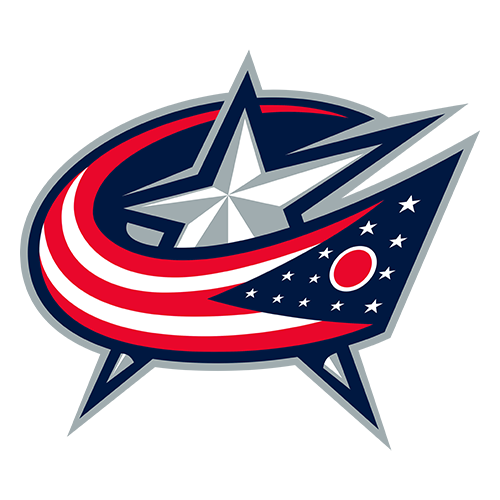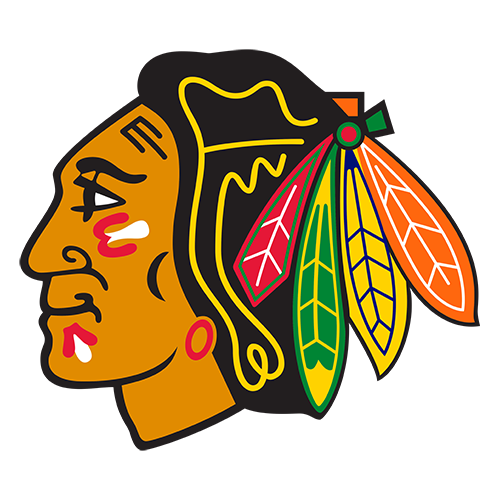 Mason, Blue Jackets put away suddenly slumping Blackhawks
CHICAGO -- Steve Mason may finally be rounding back into the form that made him the NHL's rookie of the year last season.
The Columbus goalie made 33 saves, and Jakub Voracek had two goals and an assist to lead the Blue Jackets to a 4-2 win over the slumping Chicago Blackhawks on Sunday night.
Mason has struggled at times this season, and still had a goals-against average of 3.15 compared to 2.29 last year following Sunday's win. But only Chicago's Dave Bolland and Patrick Sharp scored against the Blue Jackets' 21-year-old netminder, who made several timely close-in stops.
"You've got to like the way Steve played tonight," Columbus coach Claude Noel said. "He looked fabulous -- confident and poised. He wasn't rattled in the least and that goes through the whole team. When he steps up like that, you just want to help him."
Andrew Murray and Mike Commodore also scored for Columbus, which defeated Central Division-leading Chicago for the second time in four days. The Blackhawks are 2-4-2 in their last eight.
The Blue Jackets have been eliminated from the playoffs, but are 9-5-4 since Noel took over for Ken Hitchcock on Feb. 3. Although Columbus is mired in last place the Central Division and 14th in the Western Conference, it checked closely for much of the game and was able to stave off offensively skilled Chicago.
"Your goalie's always got to be good, especially against a team like this," Commodore said. "They're going to get chances. [Mason] was great when we needed a big save."
Derick Brassard and R.J. Umberger each had two assists for the Blue Jackets.
Antti Niemi started for the fourth time in five games for Chicago and made 16 saves.
Although the Blackhawks remained seven points ahead of second-place Nashville in the Central Division, they missed an opportunity to gain ground on San Jose in the race for first place in the Western Conference.
Chicago coach Joel Quenneville said his team needs to return to the high-tempo style that has made it successful most of the season.
"We've got eight games left and we're certainly not pleased with the pace of our game," Quenneville said. "I think that was the one thing that was noticeable tonight.
"We had some shifts there in the third period where all of a sudden that was the pace we were at most of the year, but we certainly didn't get there tonight. Puck battles, puck possession, I think that's the one are that's been lacking."
Defenseman Brent Seabrook, who assisted on both Chicago goals, agreed.
"We've got to get back to work and got to get back to playing our style of hockey," he said. "These last two games wasn't us. We've got to get out there and work and we've got to realize we've got a chance to win the Stanley Cup this year."
Bolland was credited with the goal that opened the scoring at 8:58 of the first. Mason stopped Seabrook's shot from the right point, and Bolland failed to tap in the rebound from the side of the net. Columbus' Antoine Vermette swept in the crease and tried to clear the puck, but inadvertently knocked it into the net.
Murray tied it at 1 just under two minutes later during a delayed penalty call when he stuffed in a loose puck from a scrum in the crease.
The Blue Jackets scored twice late in the second period to take a 3-1 lead.
Voracek knocked a loose puck into a wide-open net with 6:35 left in the second to make it 2-1. After Niemi blocked Brassard's from the right circle and dropped to the ice, Voracek pounced on the rebound from the left edge of the crease.
Commodore extended it to 3-1, scoring on a shot from the point with 6.3 seconds left in the period while Voracek was screening Niemi.
Sharp cut it to 3-2 with 3:13 left in the third when he scored on a short-handed breakaway. The goal set off a late Chicago offensive flurry, but Voracek scored into an empty net with 8 seconds remaining.
"Giving up that short-handed goal made it interesting, but we squeaked out," Commodore said.
Game notes
Columbus RW Chris Clark suffered an undisclosed injury in the second period and didn't return. ... Blue Jackets RW Jared Boll missed his second game with an injured left hand and is day to day. ... Chicago D Kim Johnsson missed his seventh game with a concussion. ... Blackhawks D Nick Boynton was a healthy scratch for the first time in six games since being recalled from Rockford of the AHL on March 16.