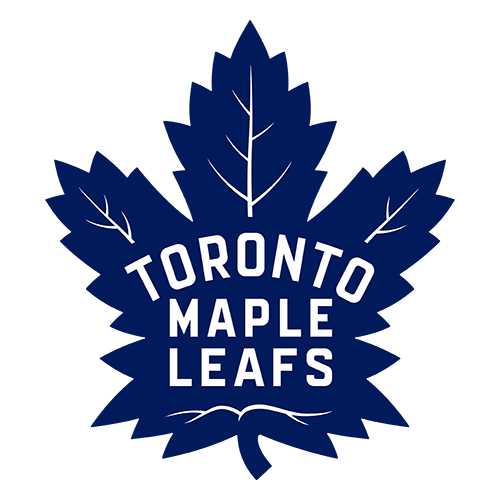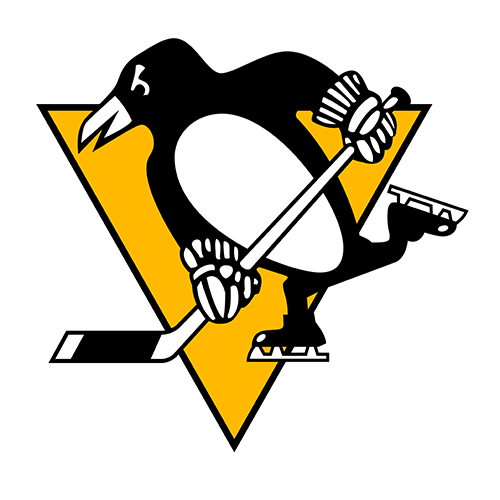 Crosby, Dupuis score in shootout as Penguins survive Maple Leafs
PITTSBURGH -- Goalies truly dread seeing this sight: Sidney Crosby skating down the slot, the puck on his stick during a shootout.
It's about as close to an automatic goal as there is in the NHL.
Crosby netted two goals to take over the league lead, then he and teammate Pascal Dupuis scored in the shootout as the Pittsburgh Penguins rallied to beat the Toronto Maple Leafs 5-4 on Sunday.
The Penguins trailed 4-3 until Matt Cooke deflected defenseman Brooks Orpik's slap shot from the right point with 3:48 remaining in regulation. Orpik also assisted on Crosby's 46th and 47th goals for his first career three-point game.
After Phil Kessel was turned aside by Penguins goalie Marc-Andre Fleury in the shootout, Crosby converted for the eighth time in 10 attempts by putting a wrist shot under the crossbar. Fleury stopped Nikolai Kulemin's backhander before Dupuis -- on his first shootout attempt all season -- also beat Jean-Sebastien Giguere with a wrist shot.
Crosby's 80 percent success rate is the best this season among players with 10 or more shootout attempts.
"I've just tried to mix things up," Crosby said. "Nowadays, everyone sees all the shootout goals and it's hard to mix it up, but you try to do the best you can to keep goaltenders guessing."
He did that with Giguere.
"He's pretty good in the shootout," Giguere said. "I asked at the bench, 'What does he do?' And I got eight different answers. So I didn't know, I guess he's that good of a player you don't know what he's going to try."
Tyler Kennedy also scored as the Penguins moved ahead of New Jersey for the Atlantic Division lead and the likely No. 2 seeding in the Eastern Conference playoffs.
Pittsburgh won its second in two days after dropping three in a row and six of eight. Following a shootout loss Wednesday in Washington, Orpik warned the Stanley Cup champions would exit in the first round of the playoffs if they didn't find a way to play better.
"I thought it was something that needed to be said. It seemed like we were content coming and working hard and saying we deserved better," Orpik said. "We've gotten used to winning and expectations are pretty high here, so there's no real moral victories with this group anymore."
Toronto, last in the conference but the winner of nine of its previous 12, went ahead 4-3 when Tyler Bozak scored on a power play created by Fleury's interference penalty 5:38 into the third.
Crosby scored twice in a span of 3:14 in the second period after going seven consecutive games without a goal for the second time this season.
"The chances were there. It's nice to see it go in, especially after a stint like that," Crosby said.
Crosby, who leads Washington's Alex Ovechkin 47-46 in the goal-scoring race, tied it at 2 by scoring off a rebound of Orpik's slap shot at 7:29 of the second. Crosby gave Pittsburgh the lead at 10:43 after winning a faceoff in the Maple Leafs zone. The puck deflected off the side boards to Orpik, who fed it to back to Crosby for a wrist shot from the lower right circle.
Crosby scored for the first time in the 12 games Evgeni Malkin has missed due to injury. Malkin (bruised right foot) sat out for the sixth time in seven games.
Giguere made 41 saves while starting instead of Jonas Gustavsson, who won his seventh in a row Saturday as the Maple Leafs rallied to beat the New York Rangers 3-2.
"Jean-Sebastien made a number of great saves and is probably the reason we got a point," coach Ron Wilson said.
Colton Orr, Kessel and Carl Gunnarsson also scored for Toronto. Kessel scored his 30th on a seemingly harmless wrist shot from the high slot nearly five minutes into the second. Fleury gave up a similarly soft goal to Philadelphia's Arron Asham on Saturday, the only score he gave up during Pittsburgh's 4-1 victory.
Game notes
Pittsburgh is 8-2 in shootouts. Toronto is 4-4. ... Penguins D Sergei Gonchar (illness) missed his third in a row. ... Crosby also didn't score in seven games between Oct. 30 and Nov. 12. ... Pittsburgh won three of four in the season series.
Regular Season Series
PIT Wins 3-1
Attendance: 17,104
Capacity: 16,958
Referees:
Stephen Walkom
Frederick L'Ecuyer