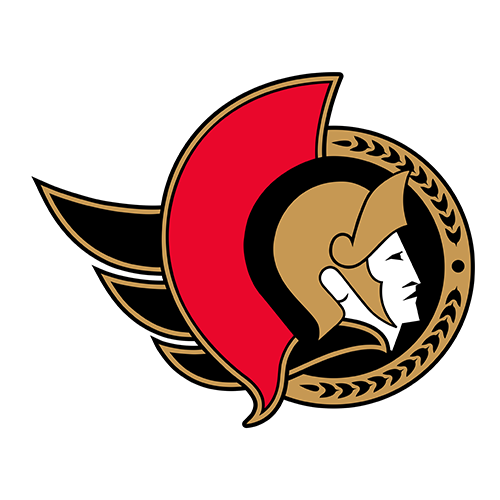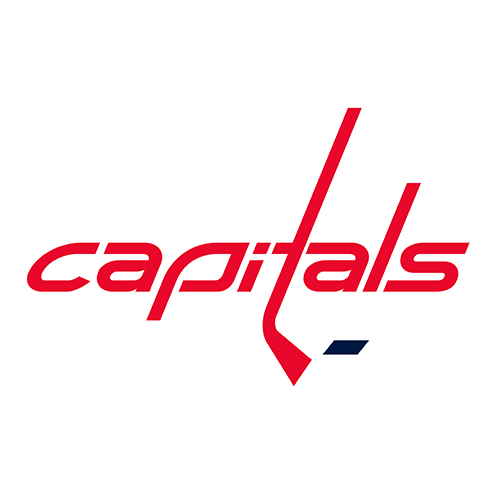 Kovalev, Senators finish off Capitals with late OT goal
WASHINGTON -- The Washington Capitals have talked a lot over the last few days about finishing the regular season strong, and they've managed to lose three straight games.
Maybe they should take a lesson or two from the Ottawa Senators.
The Senators, also looking to be in top form for the postseason, won their fifth in a row Tuesday night, blowing an early lead before rallying to beat the Capitals 5-4 in overtime.
"At this time of year, not only do you want to win games, but you want to feel good about how you're playing, too," said Jason Spezza, who had two goals and two assists. "Confidence is huge this time of year, and there's a big difference between the win and the loss and how the mood is in the room the next day."
Alexei Kovalev scored a power-play goal with 18 seconds remaining in the extra period -- his first point since the Olympic break -- shortly after Nicklas Backstrom was whistled for a tripping penalty. Peter Regin and Chris Campoli also scored for the Senators, Daniel Alfredsson added two assists, and Brian Elliott made 17 saves while allowing as many goals as he has did in his last four games, when he went 4-0 with a pair of shutouts.
"I didn't have one of my best nights," Elliott said. "But it shows that we are becoming a pretty good team when your goalie doesn't have his 'A' game, or close to it, but we can still put out a win."
The Capitals already have clinched the No. 1 overall seed in the Eastern Conference, and the Senators are all but pigeonholed into the No. 5 slot, so both teams are focused on fine-tuning. Washington coach Bruce Boudreau shuffled his lines, reuniting Alexander Semin and Alex Ovechkin, but his team fell into an early hole for the second straight game.
Washington trailed 3-1 after the first period, two days after going down 4-0 to Calgary in the first. Not a good sign for a team that feels its tepid performances heading into the playoffs a year ago contributed to a sluggish start to the postseason.
"Maybe we're not ready for the first period," Backstrom said. "We have to, because I remember last year in the playoffs we weren't ready the first two games. So we have to get ready now and play a good 60 minutes. We haven't played a good 60 minutes in a while."
Boudreau, however, isn't ready to declare that the Capitals are slipping into 2009 mode.
"The difference between last year and this year is last year we were playing teams that were out of the playoffs, so our level of play came way down," Boudreau said. "I think the teams we're playing are fighting for something. That was a hard-fought game. That wasn't a go-through-the-motions-type game. You had two teams wanting it. I don't think our level of play will be dropping, like it was last year."
Semin scored his 36th and 37th goals, and Mike Green and Mathieu Perreault also scored for the Capitals. Ovechkin got his career-high 55th assist for his 101st point of the season. Jose Theodore, who was pulled in the first period of the 5-3 loss to Calgary on Sunday, had another rough outing -- and that has Boudreau concerned.
"I don't like five goals against," Boudreau said. "That has happened twice in a row and we've got to get better. There were four pretty iffy goals out there tonight."
Ottawa took the lead less than 90 seconds into the game on Regin's backhander. Semin tied it on a power play, but Spezza deflected Matt Cullen's one-timer on a power play to make it 2-1 just 4:31 into the first.
Campoli extended the lead to two late in the period as the Senators capitalized on a turnover at the Capitals' blue line. At the time, the Senators had as many goals (three) as the Capitals did shots.
Semin scored on a breakaway to trim the Capitals' deficit to one. Green tied it less than a minute later with a one-timer from the left circle, and late-season call-up Perreault gave the Capitals the lead early in the third period.
But Perreault was whistled for interference a few minutes later, leading to Spezza's goal that tied it at 4 with a shot that trickled through Theodore's legs.
Game notes
The Capitals had 21 shots on goal, their fewest since November 2009. They had 28 shots blocked by the Senators. ... Kovalev's goal was his 18th, but had been shut out through his first 12 games after the Vancouver Olympics. ... Alfredsson extended his scoring streak to eight games. ... Washington D John Carlson left with an upper body injury, but Boudreau indicated it was minor. Morrisonn returned after missing Sunday's game while recovering from having his wisdom teeth pulled. Washington C Brooks Laich missed his fourth game with facial injuries after being struck by a puck in practice. C Brendan Morrison (lower body), RW Scott Walker (knee) and C Boyd Gordon (back) remained sidelined. ... Ottawa LW Milan Michalek (left leg) sat out for the 12th time in 13 games, while D Filip Kuba (lower body) missed his sixth straight. ... Despite the loss, Theodore extended his club-record streak to 20 games (17-0-3) without a regulation loss.
Regular Season Series
OTT Wins 3-1
Capital One Arena
7:00 PM, March 30, 2010
Coverage: RDS
Attendance: 18,277
Capacity: 18,506
Linesmen:
Scott Cherrey
Michel Cormier