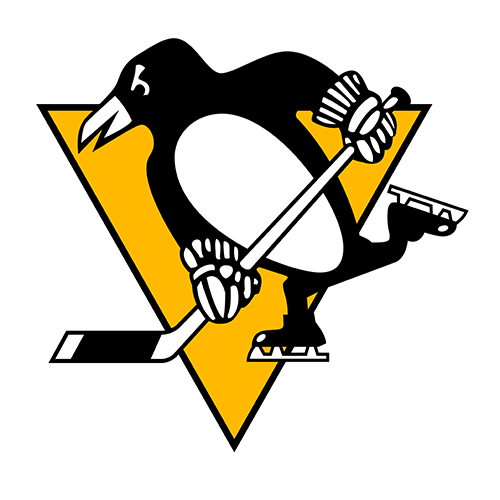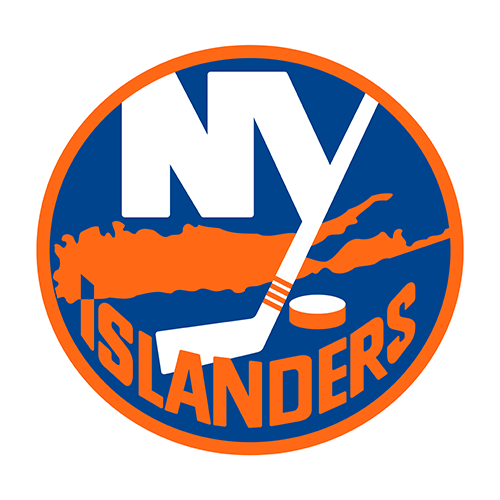 Crosby reaches 50, ties for Maurice Richard Trophy to help Pens edge Isles in OT
UNIONDALE, N.Y. -- Sidney Crosby finished the regular season with a flourish. Next up, his Pittsburgh Penguins try to repeat as Stanley Cup champions.
Crosby scored twice to reach 50 goals for the first time and added three assists that helped Pittsburgh beat the New York Islanders 6-5 in overtime Sunday.
"I put a lot of hard work in," Crosby said. "Last summer and throughout the season it was something I was trying to focus on. You're doing it to help yourself and help your team. It was a nice bonus."
Jordan Leopold scored at 4:25 of overtime for the Penguins, who will be the No. 4 seed in the Eastern Conference when the NHL playoffs begin this week. The defending champs host fifth-seeded Ottawa in their opener.
Crosby's second-period breakaway gave him 51 goals this season, tying him with Tampa Bay's Steven Stamkos for the Maurice Richard Trophy as the league's top goal scorer. It was Crosby's first NHL crown in that category.
"I was happy with my consistency and my overall game was hopefully better with faceoffs and things like that," Crosby said. "I feel like I improved in other areas."
Crosby had three points in the opening 17:03, including his milestone goal in becoming the first Penguins player to score 50 since Jaromir Jagr in 2001-02. Sid the Kid finished with 109 points, tying him with Washington's Alex Ovechkin for second behind Vancouver's Henrik Sedin (112) for the Art Ross Trophy.
Penguins coach Dan Bylsma played Crosby for 22:38 in an effort to get him the personal milestones.
"He was in a race and we wanted to put him in a position to do what he could," Bylsma said. "It's a delicate balance to try to get to the playoffs as healthy as we can while also playing the game."
Evgeni Malkin complemented Crosby's big game with two goals and two assists.
In his fifth NHL season, Crosby hit the 50-goal milestone for the first time when he scored a power-play goal with 2:57 left in the first to give the Penguins a 3-0 lead. He tipped Malkin's feed past a sliding Dwayne Roloson to finish a 2-on-1 rush, and his teammates immediately greeted him near the boards to celebrate.
The 22-year-old star, who netted the Olympic gold-medal winning goal for Canada at the Vancouver Games, thought he had his 50th on Thursday night at home against the Islanders. But the Pittsburgh captain was stripped of that goal long after the game when a video replay showed it was scored by Bill Guerin.
Eric Godard also scored to give Pittsburgh five wins in six meetings against the Islanders this season.
The Islanders scored three third-period goals on nine shots to tie the score at 5. Kyle Okposo and Jon Sim found the net 24 seconds apart, and John Tavares tipped in Freddy Meyer's wrist shot from the left circle to beat Brent Johnson for the tying goal with 4:13 left in regulation.
Tavares had two goals and an assist. Matt Moulson also scored for New York, and Mark Streit had three assists. Moulson ended the season with a team-high 30 goals. Tavares, the top pick in last year's NHL draft, finished his rookie season with 24.
"It's a point here for us and we made a lot of strides," Tavares said. "We're starting to find what works for us and our identity. It should be an exciting time next year for us.
"We're an up-tempo team that has a very good young core with a lot of upside."
Leopold allowed the Penguins to get two points after blowing the late lead. Malkin hit the streaking defenseman with a hard pass and Leopold beat Roloson on a hard left-circle shot for his 11th goal.
Crosby tormented the Islanders for six goals and 11 assists in the season series and had a five-point game for the second time this season and first since Nov. 28 against the Rangers.
The Islanders were 2 for 9 on the power play and ended their third straight season without a playoff berth with three losses by a combined score of 19-9. New York's 79 points still marked an 18-point improvement from last season's league-worst finish.
"Our team has taken strides in the right direction," Okposo said. "We matured this year and that's an important step in the rebuilding process we're going through.
"We grew up a lot with the core group of guys the last couple of years. Next year we're looking to be a playoff team."
Pittsburgh entered assured of the No. 4 seed and a first-round matchup with Ottawa. Penguins coach Dan Bylsma rested goalie Marc-Andre Fleury with his team already securing home-ice advantage.
Johnson made 33 saves in his first start since March 11.
Game notes
Tavares, Streit and Moulson were the only Islanders to play in every game. ... F Micheal Haley needed to be carried off the ice after taking a hard fall late in the second. He returned in the third. ... Fleury's rest marked the first time he did not start in Pittsburgh's last 15 games. ... Penguins forward Eric Tangradi made his NHL debut.