WESTERN CONFERENCE QUARTERFINALS - GAME 3
COL leads series 2-1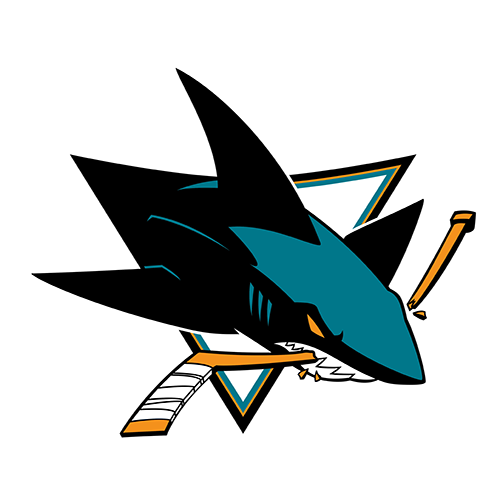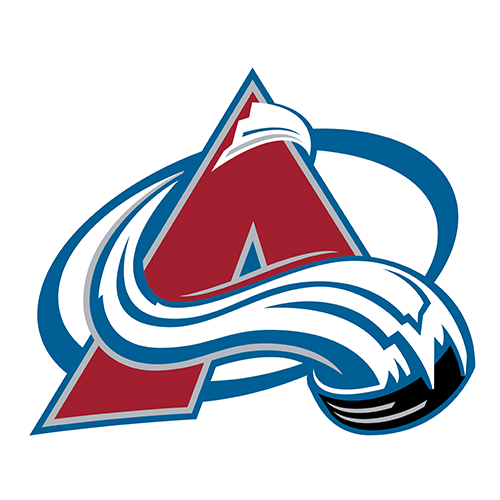 Sharks' errant clear in OT benefits Avs as Anderson stops 51 shots
DENVER -- The San Jose Sharks couldn't score on Craig Anderson all night. Moments into overtime, they somehow managed to put the puck past their own goalie.
Ryan O'Reilly was credited with a bizarre goal 51 seconds into overtime following an errant pass by defenseman Dan Boyle, giving the Colorado Avalanche a 1-0 victory over San Jose on Sunday night and a 2-1 lead in the Western Conference series.
Anderson was simply splendid in net all night, stopping 51 shots.
Anderson and San Jose's Evgeni Nabokov were locked in after allowing a combined 11 goals in Game 2 in the Sharks' overtime victory.
Nabokov didn't have much a chance on the winner. He was hugging the post when Boyle tried to send the puck around the boards as O'Reilly pursued him. The puck wound up sneaking in between Nabokov and the post.
"We didn't beat their goalie," Sharks coach Todd McLellan said. "We found a way to beat ours."
Game 4 is Tuesday night in Denver.
Anderson is used to seeing a large volume of pucks, leading the NHL in shots faced and saves this season.
He never blinked, even when San Jose outshot Colorado 42-7 in the final two periods. He was sprawling and diving all over the ice the entire game.
"When you work hard and you stay positive, good results happen and you get the lucky bounces," Anderson said. "It's remarkable."
The Sharks are a team with heavy expectations, especially after a string of early postseason exits.
The weight just became a little heavier.
As Devin Setoguchi skated off the ice, he swatted in frustration at an object that had been tossed onto the ice.
It was a sentiment shared by the Sharks after a game that ended on such a quirky play.
Nabokov thought the puck nicked O'Reilly's stick as Boyle went to pass it behind the net. O'Reilly felt as if he may have ticked it, too.
"I think so," the Avalanche rookie said. "Some days you get breaks like that."
The Avalanche have certainly received their fair share of beneficial bounces in this series. In Game 1, a puck deflected into the net off the skate of Rob Blake with 50 seconds left to propel Colorado to a 2-1 win.
"Overall, they outplayed us today," O'Reilly said. "Andy kept us in it. Andy deserved this one."
"Andy" is the nickname of Anderson, the name the crowd kept chanting.
"He's been great all season long for us," Avs coach Joe Sacco said.
The Sharks were missing a big piece of their offense as Dany Heatley sat out with an unspecified injury. Heatley has been on the same line with Patrick Marleau and Joe Thornton, a pairing that scored 40 percent of San Jose's goals in the regular season.
So far this series, they've been stymied, failing to find the net.
Taking Heatley's place on the line was Manny Malhotra. The Sharks are hoping Heatley can return on Tuesday.
The Avalanche lost a valuable offensive contributor early in the game as well when Milan Hejduk went out with an injury to his upper body. He was hurt in a collision with teammate Paul Stastny as they drifted into the Sharks' zone.
Hejduk was helped off the ice and straight into the locker room.
San Jose pounced all over the Avalanche in the second period, outshooting them 21-3.
Try as they might, the Sharks couldn't sneak anything past Anderson. Setoguchi, who scored the overtime winner in Game 2, tried to ram in a puck on the doorstep of the goal, only to have Anderson quickly close the opening with his right skate.
It was just one of many highlight-reel worthy saves the two netminders turned in during the period.
Although Nabokov didn't face many shots in the second period, he had a sensational save on a breakaway by T.J. Galiardi. Nabokov held his ground with Galiardi bearing down, waiting for the Avalanche rookie to make his move.
When Galiardi did, Nabokov was in proper position, sending the shot -- and Galiardi -- careening off to the side of the net.
As for the one that got past him, he tried to shrug it off.
"We can't change what happened," Nabokov said. "We should be proud of ourselves, the way we played. Sometimes, you have to tip your hat to Anderson. He played really well and he kept them in there."
In the locker room after the game, Marc-Edouard Vlasic had some words of support for Boyle: "Forget about it."
"It's unfortunate. It happens," Vlasic said. "It's not his fault and nobody blames him."
Game notes
Once a fan favorite, San Jose's Rob Blake was heavily booed each time he touched the puck. Blake knew he'd be viewed as the villain by Avalanche faithful. "They're very loyal fans," said Blake, who helped Colorado hoist the Stanley Cup trophy in 2001. ... Colorado forward Ryan Stoa was in the lineup as he filled in for Kevin Porter, who suffered an upper-body injury in Game 2. Stoa left in the second period with a lower-body injury.