EASTERN CONFERENCE QUARTERFINALS - GAME 6
Series tied 3-3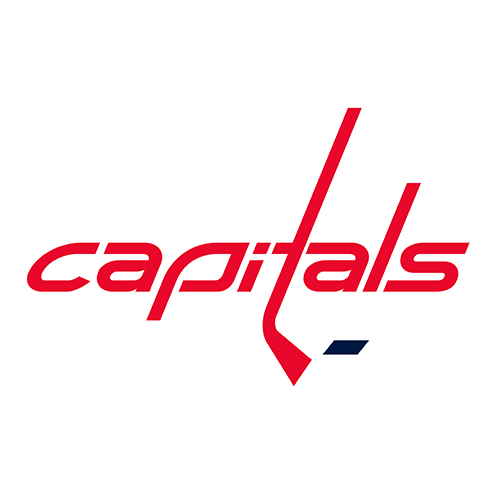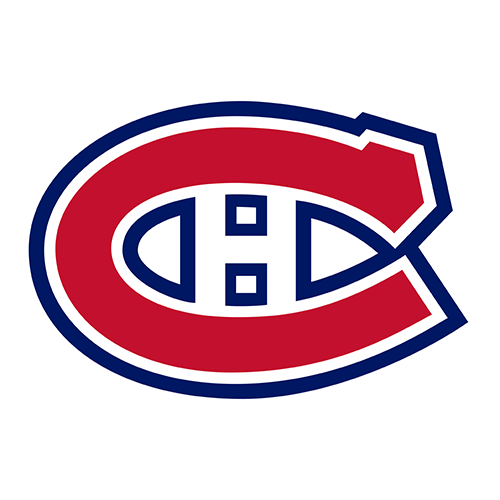 Canadiens fight to Game 7 after Halak keeps Caps from clinching
MONTREAL -- Hey, Patrick Roy, Jacques Plante, Ken Dryden and the rest of Montreal's goaltending greats -- the Canadiens' centennial party has come and gone, and Jaroslav Halak has written the first page in the storied team's second century of playoff history.
Halak made 53 saves, and Mike Cammalleri scored twice in the first period for eighth-seeded Montreal, which stayed alive with a 4-1 victory over the Washington Capitals on Monday night and forced a Game 7 in the first-round series.
The Slovakian made 18 saves in the first, 14 in the second, and 21 in the third. He came within 4:50 of his first playoff shutout.
Halak, who stopped 37 shots in Friday's 2-1 victory in Washington, won his second straight start despite the top-seeded Capitals' 54-22 advantage in shots.
"It'll be on ESPN Classic tomorrow as one of the greatest goalie performances," said Cammalleri, who scored a hat trick in the Canadiens' 100th anniversary game on Dec. 4. "He was making saves that were just exceptional. I couldn't have been more impressed."
Cammalleri, who opened the scoring in Game 5, put Montreal up 1-0 with a power-play goal 7:30 in. He added his second of the game -- fifth of the series -- at 9:09 to make it 2-0.
"We came out strong in the first period," said Halak, who topped Dryden's team record of 49 saves in a regulation playoff game, set in 1971. "We got the lead again like the last game and I thought that was really huge for us because we played at home in front of 21,000 people and they were screaming, they were really loud."
Game 7 is Wednesday night at Washington.
"Everybody picked them to win and they're supposed to win," Cammalleri said. "The pressure's on them but at the same time we don't feel any moral victories. We're going to go to Washington excited about playing a hockey game and we're going to play our best game and let the results take care of themselves."
Maxim Lapierre drove a slap shot past Semyon Varlamov from the right side for Montreal's third goal 3:17 into the third.
Eric Fehr scored his third goal at 15:10 on Washington's 52nd shot to spoil Halak's shutout bid. It wasn't enough for the Capitals, who had led the series 3-1.
"We're just going to keep going and we'll see if he's able to keep that up," Fehr said. "We're going to go home and we're going to try and put even more pucks on him and see if he can keep them in it."
Tomas Plekanec scored into an empty net with 56.5 seconds remaining, bringing a standing ovation from the crowd. The fans stayed on their feet through the final siren. Their cheers reached a peak when Halak was announced as the game's first star.
Capitals captain Alex Ovechkin said Halak's performance conjured up memories of Washington's playoff series against Philadelphia and the New York Rangers over the past few years.
"We make goalies feel unbelievable," Ovechkin said. "When we played against Philly, [Martin] Biron was good. [Henrik] Lundqvist was good. And this year we just made Halak feel good. It's always this team being good and we'll find a way to break it and win it. No panic, nothing."
The Capitals, who posted the NHL's best record this season, were 0 for 6 on the power play. Washington, which led the league with a 25.2 success rate during the regular season, fell to 1 for 30 with the man advantage in the series.
"The dam's going to break," Capitals defenseman Joe Corvo said. "He can't save 60 shots again so we'll just put as many shots as we can on him and see what happens next game."
Varlamov stopped 18 shots in his fourth straight start after he replaced Jose Theodore early in Game 2.
p
Cammalleri beat Varlamov with a wrist shot from the right circle when the puck came to him after Canadiens defenseman Marc-Andre Bergeron's shot from the point struck Boyd Gordon's stick.
P.K. Subban, called up from Hamilton of the AHL earlier Monday, made his playoff debut for Montreal and earned an assist on Cammalleri's second goal.
Plekanec beat Washington's Gordon on a faceoff in the Capitals' zone and drew the puck back to Subban. The rookie defenseman fed a pass to Cammalleri, who snapped a shot from the right side past Varlamov.
After outshooting Montreal 18-10 in the first, Washington dominated the second with a 14-3 edge.
The Capitals failed to record a shot during a 5-on-3 advantage that lasted 1 minute, 14 seconds in the first.
"We were kind of on top of what they were doing," Canadiens defenseman Hal Gill said. "I felt like we had a good control of passing lanes and shot lanes, and that's the whole idea on a 5-on-3."
Game notes
Capitals coach Bruce Boudreau made two lineup changes from Game 5, inserting Dave Steckel and D Shaone Morrisonn to replace C Brendan Morrison and D Tyler Sloan. ... Subban, drafted 43rd overall by Montreal in 2007, had two assists in two regular-season games with the Canadiens. ... Dryden stopped 49 of 56 shots in a 7-3 loss in Boston on April 13, 1971.