WESTERN CONFERENCE SEMIFINALS - GAME 5
CHI leads series 3-2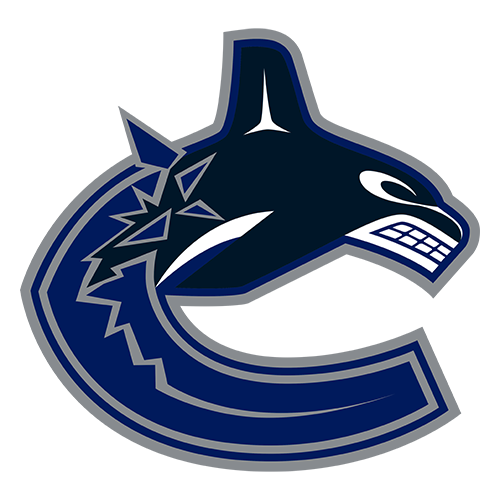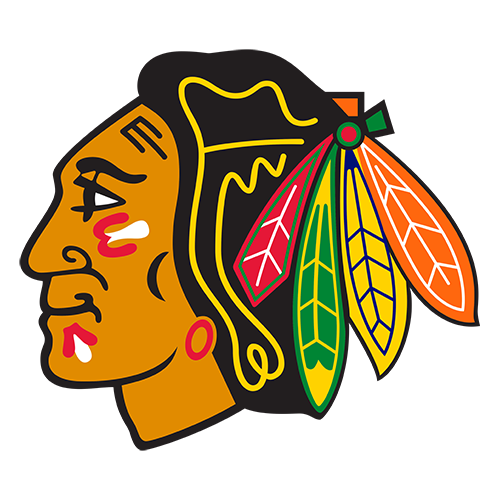 Bieksa's pair pace Canucks as Luongo keeps Hawks from clinching
CHICAGO -- The Vancouver Canucks got back to a more disciplined style, made sure they had fun and relied on a formula that's familiar and successful.
They used their speed, checked well and got solid goaltending from Roberto Luongo. Their reward: at least one more game with the Chicago Blackhawks in the Western Conference semifinals.
Kevin Bieksa scored twice and Luongo made 29 saves Sunday night in a 4-1 victory that cut Chicago's series lead to 3-2.
"The two games in Vancouver obviously our emotions in some situations got the best of us," Canucks coach Alain Vigneault said. "We needed to be more disciplined and we were."
Vancouver gave up four power play goals in Game 4 on Friday night when its attempt to play more physical ended up in a penalty-filled 7-4 loss that put the Canucks one defeat away from elimination.
"I think that was a little uncharacteristic of us. We are a fairly disciplined team. For whatever reasons we were frustrated the last game and did things we don't usually do," Bieksa said.
"We found ourselves tonight. Everyone out there had fun and played good hockey and that's the result."
The Canucks were able to be aggressive but also play smarter. They kept Chicago's 6-foot-4, 257-pound Dustin Byfuglien away from the front of the net more often and they beat the Blackhawks for the second time at the United Center in this season.
Luongo was able to get a better handle on rebounds than he had on the Canucks' home ice.
"Sometimes you're going to give them up and there's nothing you can do about it. It' a matter of how the puck hits you," he said.
"Unfortunately in Vancouver every time there seemed there was one, it was in the net. Obviously you don't want to give any up, but sometimes those things aren't in your control. ... Tonight, there were not a lot of scrums when there were loose pucks.
Game 6 is Tuesday night in Vancouver and a deciding Game 7, if necessary, would be back at the United Center on Thursday night. The series winner will face San Jose.
Christian Ehrhoff opened the scoring for the Canucks, just 59 seconds into the game, quickly quieting the crowd at the United Center who had hoped to see the Blackhawks make the conference finals for a second straight season.
"We got zapped right off the bat and didn't respond after that," Chicago coach Joel Quenneville said. "We had excitement in the building and we didn't take advantage."
Once the Canucks got their lead, they made sure the Blackhawks never got in comeback mode.
"The biggest thing was Vancouver having a little more urgency off the start tonight," Chicago's Jonathan Toews said. "We gave them the opportunity to get up 3-0. Against any team in a do-or-die game, they're not going to let you come back and waltz through the offensive zone. They played smart and protected their lead well."
Chicago finally scored with just more than 7 minutes left when Toews tipped in a long shot from between the circles by Duncan Keith. Alex Burrows added an empty-netter for the Canucks with 44.6 seconds left.
Ehrhoff's long slapper from the right point just inside the blue line eluded a screened Antti Niemi to give the Canucks the early lead.
Luongo then stopped a shot by Toews from close-in at the left circle and also denied Patrick Sharp with Tomas Kopecky trying to screen the goalie.
Vancouver fought off a power play and Luongo was sharp, stopping a shot by Marian Hossa, his rebound attempt and then another attempt as he was skating in from the side
Bieksa was cutting to the crease and took a pretty pass from Kyle Wellwood, who was in the right circle, and got the puck under Niemi's glove for a 2-0 lead at 14:24 of the opening period. Bieksa's second goal came on a power play in the second period, a one-timer from deep in the left circle that got by Niemi with Burrows screening.
Canucks defenseman Sami Salo was injured late in the first period after apparently being hit by a puck. He did not return and was taken to a hospital for evaluation.
Salo apparently blocked a last-second slap shot from Keith in the opening period and went down in pain near the goal. He stayed on the ice for several moments after the period ended. He was able to finally get up and still doubled over, he was helped into the locker room.
Game notes
Toews, who had five points Friday night, has 19 in the playoffs. ... Vancouver's Shane O'Brien was hit on the bridge of the nose by Byfuglien's stick and need six stitches but returned to the game.
United Center
8:00 PM, May 9, 2010
Coverage: NBCSN
Attendance: 22,192
Capacity: 19,717
Referees:
Brad Watson
Kevin Pollock
Linesmen:
Greg Devorski
Brad Lazarowich