WESTERN CONFERENCE QUARTERFINALS - GAME 1
NSH leads series 1-0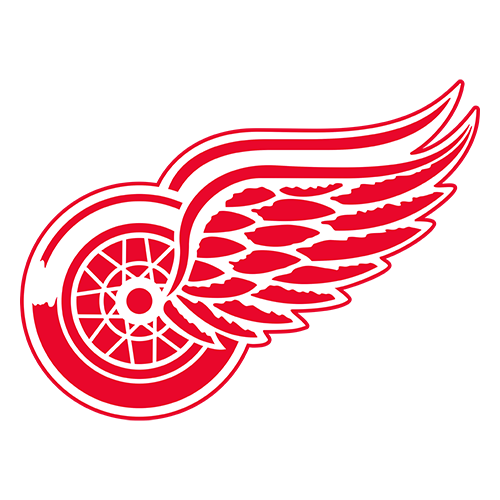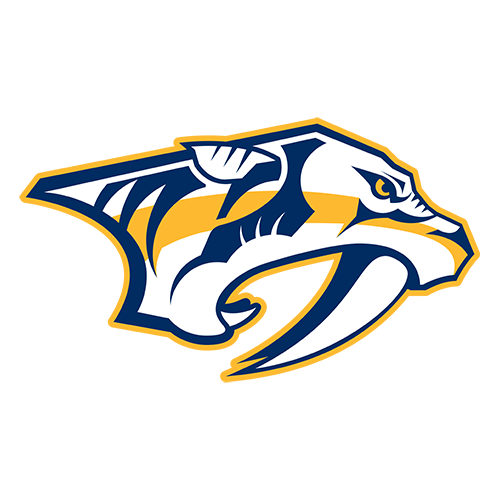 Gabriel Bourque scores twice, Predators take Game 1
NASHVILLE, Tenn. -- The Detroit Red Wings insisted they wanted the chance to open the postseason on the road. The Nashville Predators have given them a rude reminder of how tough life away from Detroit can be.
Gabriel Bourque scored two goals in his postseason debut, and Nashville held onto home-ice advantage by beating the Red Wings 3-2 on Wednesday night to open their Western Conference playoff series.
"We know the next game's going to be a lot harder than this one," Nashville coach Barry Trotz said. "We're OK with that."
Game 2 is Friday night in Nashville.
Paul Gaustad scored his first postseason goal, and Pekka Rinne made 35 saves. The Predators started at home after edging Detroit for the No. 4 seed, and they started their third postseason series against their Central Division rival with their first win in the opening game.
"It was amazing," Rinne said about the atmosphere. "It's unbelievable. These guys, they always have that extra gear, and for sure we try to take advantage of it."
Henrik Zetterberg and Tomas Holmstrom scored power-play goals for Detroit.
The Red Wings lost center Darren Helm in the first period, and coach Mike Babcock said Helm was having surgery for a cut on his right forearm. Babcock said he had no word on the severity of the injury except it was bad enough the center was taken immediately to a hospital.
Nashville gave Detroit 44 seconds of a 5-on-3 power play when Ryan Suter was called for slashing at with 3:52 to go. The Predators killed it off, but Holmstrom scored with 2:07 left to give Detroit a chance.
After Holmstrom's goal, Nashville took its timeout while Babcock pulled Jimmy Howard for the extra attacker. With 22.9 seconds left, Martin Erat went to the box for holding, but the Predators sealed up the victory.
"Anytime you lose Game 1, especially when you're the road team, I think it's a great opportunity to win a game for sure," Babcock said. "Now we just have to get refocused and we've got to win a game in here."
The action didn't end with the final horn and could result in league punishment. Nashville captain Shea Weber pounded Zetterberg's head into the glass, and Weber said Zetterberg hit him first from behind. Weber said the series is a battle with both teams wanting to win and not back down.
Trotz backed up his captain and noted Detroit right wing Todd Bertuzzi had a "big-time haymaker" on Gaustad after that.
"I just think Zetterberg was getting tired at the end," Trotz said. "He knew Webs was there and the game was over."
Babcock said he hadn't seen the replay and was far away on the bench.
Detroit came in with all the tradition thanks to 11 Stanley Cups against a Nashville franchise that has been using the Red Wings as its measuring stick since hitting the ice in 1998-99. Detroit also is the team Nashville has played the most in the postseason with nine of the first 12 games decided by two goals or fewer and the Red Wings taking first-round series in 2004 and 2008.
The Red Wings spent the past few days talking about how they enjoyed the chance to start on the road for a change, even though they went 17-21-3 away from home this season.
They came into a sold-out Bridgestone Arena with much less of the Detroit red the Red Wings usually see in Nashville. The Red Wings held the NHL's best power play in the regular season scoreless on six chances, which included 1:14 of a 5-on-3 in the first.
"That's why they call it a series," Detroit defenseman Brad Stuart said. "There's more than one game, and we have the opportunity to make up for it."
It was tied at 1 with Detroit firing away at Rinne, trying to take the lead when Matt Halischuk shot at the net just after crossing the blue line. Bourque tipped it into the far corner of the net for a 2-1 lead at 12:29 of the second for a shot Howard had no chance at stopping.
Bourque scored what wound up as the winner at 11:35 with a wrister from the slot off an assist from Nick Spaling and Patric Hornqvist.
The Predators played without one of their biggest trade acquisitions. Defenseman Hal Gill was scratched because of a lower-body injury.
But Gaustad scored at 6:59 for a 1-0 lead. Nashville sent Buffalo its first-round pick in June for Gaustad, and he responded by scoring his first postseason goal by throwing the puck toward the crease as he skated behind the net, and it banked off Stuart's left skate past Howard. It also was Gaustad's first goal with Nashville.
Commissioner Gary Bettman was in attendance, and that might be why officials stayed busy calling plenty of penalties with six in the first period alone and 17 overall for a combined 34 minutes.
During Nashville's second power play, Helm dropped a glove on the ice and raced to the locker room.
Nashville outshot Detroit 13-5 in the first. The Red Wings took the first seven shots of the second and took advantage when defenseman Roman Josi was called for cross-checking at 1:10 of the period. Zetterberg scored at 2:29 of the first, beating Rinne with the goalie sprawled out on his back.
Nashville had a power play of its own on a tripping call on Zetterberg but couldn't manage a shot. The Predators didn't take a shot until Weber nearly nine minutes into the period before Bourque's redirect put them ahead to stay.
"Let's be honest," Babcock said. "Their first goal and their second goal were kind of seeing-eye pucks. Those things happen in the playoffs. They won today. We're going to come back next game."
Game notes
Nashville also had a franchise-record 25 sellouts during the regular season. ... Gaustad came in with eight assists in 38 playoff games before scoring his first postseason goal. ... Nashville F Jordin Tootoo, one of three Predators who played in their first playoff against Detroit in 2004, was a healthy scratch. ... Nashville right wing Brandon Yip had an assist on Gaustad's goal. He has five points (2 goals, 3 assists) in seven career playoff games. ... Zetterberg's goal was his 50th in the postseason. He led Detroit with six points against Nashville during the regular season.