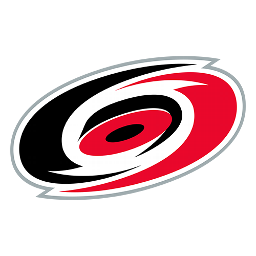 Islanders in playoffs for first time since 2007
RALEIGH, N.C. -- The Carolina Hurricanes got the victory. The New York Islanders still came away with something even more significant.
The Islanders clinched an Eastern Conference playoff spot despite a 4-3 shootout loss to the Hurricanes on Tuesday night. With the point they received by reaching overtime, coupled with a loss by the Winnipeg Jets at Washington, the Islanders secured a place in the playoffs for the first time since 2007.
"We got the point, and we secured our spot," defenseman Andrew MacDonald said, "so we couldn't be happier."
John Tavares scored the goal that effectively sent them to the postseason, tying it with 1:01 left in regulation.
"We got our game going, and we got contributions from everybody and started to figure out what it takes to win," Tavares said, reflecting on the season. "And you know we're happy to be there and give ourselves an opportunity to compete in the playoffs. A lot of us haven't had that experience."
Josh Bailey and Brad Boyes also scored, and Evgeni Nabokov made 29 saves for the Islanders.
Riley Nash and Jeff Skinner scored in the shootout to give the Hurricanes the victory. Nash's score came on his first career shootout attempt and only came about because coach Kirk Muller caught him showing off some moves during the morning skate.
"We just winged it, to be honest with you," Muller said. "He had a couple good moves and, you know what, let's see if he can do it in the game. ... If I didn't see him do it this morning, we probably wouldn't have opted to do it."
Carolina's Jordan Staal had a goal and an assist, Patrick Dwyer and Alexander Semin added goals, and Dan Ellis made 36 saves before stopping Frans Nielsen and Boyes in the shootout.
Nash and Skinner beat Nabokov with wrist shots in the shootout to help the Hurricanes sweep the soon-to-be division rival Islanders and earn their first consecutive wins since March 9-12.
"We're starting to find our identity, and that's important going into next year," Ellis said. "For us to come up with big games against teams that are going to be in our division next year, it was a great effort. We really started to get our work boots on, play a smarter brand of hockey and we did really well tonight and got a big win."
In earning a point for the 11th straight game, the Islanders (8-0-3 in April) wiped out three one-goal deficits -- and the last came in dramatic fashion.
"It wasn't our best game, but we found a way to get a big one late and get the point that we needed," Bailey said.
Tavares made it 3-3 when his shot clicked off Carolina defenseman Justin Faulk's skate and past Ellis. The goal originally was awarded to Kyle Okposo, but a review determined that he never touched the puck. Okposo finished with two assists.
Before that, the Hurricanes thought their third victory over the Islanders was firmly in hand.
Carolina went up 3-2 with 2:15 left in the second when Dwyer snapped a loose puck past Nabokov -- the third in a series of short-lived leads for the Hurricanes.
Staal and Semin also put them up briefly, only to have the Islanders respond with tying goals. Staal made it 2-1 by scoring on a redirection with 3:40 left in the first, and Semin scored the first goal off a pretty give-and-go-feed from Eric Staal.
But Bailey and Boyes each erased those deficits. Bailey's goal came on a rebound and made it 2-2 at 7:34 of the second. Boyes forged the first tie at 6:04 of the first when Mark Streit's cross-ice pass clicked off his skate and past Ellis.
Game notes
New York C Keith Aucoin hit the crossbar on a breakaway about 4 1/2 minutes in. Michael Grabner struck the right post with about 3 minutes left in overtime. ... Carolina's Tuomo Ruutu drilled the right post against an open net with about 12 1/2 minutes left. ... Hurricanes C Jiri Tlusty, who assisted on Staal's goal, has points in six straight games.