EASTERN CONFERENCE SEMIFINALS - GAME 2
BOS leads series 2-0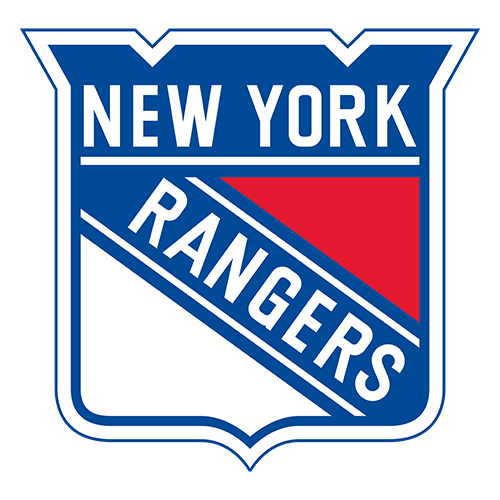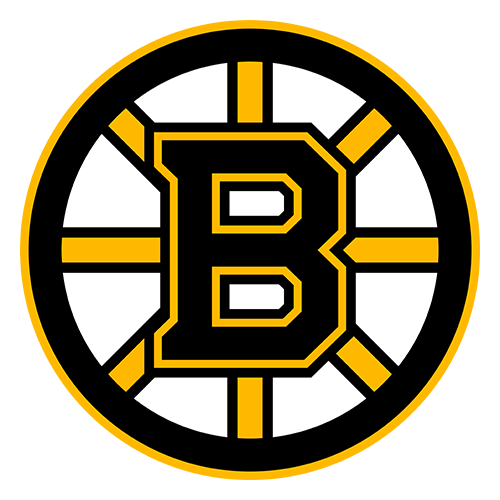 Bruins go on late scoring binge to take 2-0 series lead over Rangers
BOSTON -- Claude Julien wanted his Bruins to play more aggressively in the third period. The Boston coach got his wish with the help of some shaky defense by the New York Rangers.
A rare rough day for goalie Henrik Lundqvist certainly helped, too.
Brad Marchand and Milan Lucic scored in the final period after Johnny Boychuk broke a tie in the second, Lundqvist gave up more than four goals for the first time in 152 games, and Boston beat New York 5-2 on Sunday to take a 2-0 lead in the Eastern Conference semifinal series.
"Some games you're going to get more goals, some maybe less," Bruins captain Zdeno Chara said, "but the important thing was we were trying to focus on playing hard until the end."
New York's best period was the second when it outshot Boston 16-9. The Rangers then allowed two goals in the third.
"We gave it to them," said Lundqvist, last year's Vezina Trophy winner as the NHL's top goalie. "I thought we played great. I didn't think they had to work really hard to get a couple goals there. We just made it really tough on ourselves."
Games 3 and 4 in the best-of-seven series will be played in New York on Tuesday and Thursday nights.
The Rangers played their best period of the series in the second, but Brad Marchand gave Boston a 4-2 lead just 26 seconds into the third.
Patrice Bergeron carried the puck in deep on the right side and passed across the crease to Marchand, who had gotten behind defenseman Dan Girardi for a tip-in.
"We felt really good going into the third, and to have that type of goal go in -- it's just two-on-two -- it hurts you," Rangers coach John Tortorella said. "We couldn't generate anything, and then they're just going to fill the middle and they're just going to jam you."
The Bruins went ahead to stay, 3-2, at 12:08 of the second period when Boychuk, who had one goal in the regular season, shot a 40-footer inside the near post for his third playoff goal.
The shot got through several players before it sailed past Lundqvist.
"It was definitely a screen," Boychuk said. "All I had to do was hit the net because there were a couple of guys in front of him."
Boston never trailed as rookie Torey Krug scored the first goal before Rangers captain Ryan Callahan tied it. Gregory Campbell made it 2-1, and New York pulled even again on Rick Nash's goal, his first of the playoffs after he led the Rangers with 21 in the regular season.
Now the Rangers find themselves in a familiar position, down 0-2.
They lost the first two games of their first-round series in Washington, won the next two in New York before losing Game 5 on the road.
But Lundqvist posted consecutive shutouts in Games 6 and 7 against the Capitals when the Rangers faced elimination.
"We've done it before," Lundqvist said, "but I think we are playing a better team now so it's going to be tough to do it."
There's also the matter of his left shoulder that was hit by Daniel Paille's shot in the third period. Lundqvist rubbed it after the game and said, "We'll take a look at it."
Tuukka Rask was solid again for Boston, stopping 35 shots.
"You have to give Tuukka a lot of credit," Julien said. "Turnovers and giveaways in the second period are not something we do too much, and it could have been disastrous."
After the second period, "I told guys to play to win," he said. "I don't like our team when we are back on our heels and protecting a one-goal lead that way."
Marchand gave the Bruins a two-goal advantage when he scored on a play just like the one that gave Boston a 3-2 overtime win on Thursday night.
"It was very similar. I was kind of hanging back there backdoor, and Bergy made an unbelievable pass again," he said. "It's always good to get a couple-goal lead early in the third."
Lucic made it 5-2 at 12:39. He skated into the New York end and gave the puck to David Krejci, who was stopped by Lundqvist, but Lucic converted the rebound.
The last time Lundqvist allowed more than four goals was March 9, 2011, in a 5-2 loss to Anaheim. In the next 151 games, in the regular season and playoffs, he allowed four goals just 13 times.
Tortorella remains confident despite the five goals Lundqvist gave up Sunday
"I don't need to evaluate Henrik," he said. "We know what Henrik is."
It takes more than consecutive losses to rattle Lundqvist.
"I'm confident I'm going to go home and try to play a strong game in the next one," he said.
After a series in which the teams were basically even throughout the first game and the first two periods of the second, the Bruins aren't overconfident.
"We didn't play our best," Marchand said. "They had a lot of opportunities that if they would've converted on, then it would be a completely different story right now. I think especially in the second period, they took it to us, but we were able to bounce back. It's definitely a very even series."
Game notes

Lundqvist has started New York's last 29 games against Boston. ... The Bruins played their second straight game without injured veteran defensemen Andrew Ference, Dennis Seidenberg and Wade Redden. ... A Bruins defenseman got a goal or an assist on each of the team's goals. ... The margin of victory was more than two goals for just the second time in 26 games between the Rangers and Bruins. ... In their nine playoff games, the Rangers have scored just twice on 35 power plays. They are 0-for-7 against the Bruins.