EASTERN CONFERENCE FINALS - GAME 3
BOS leads series 3-0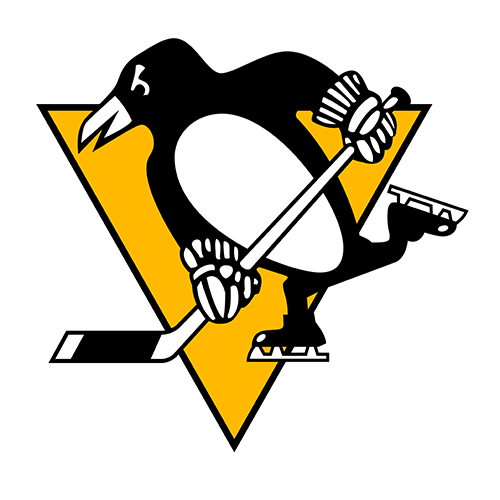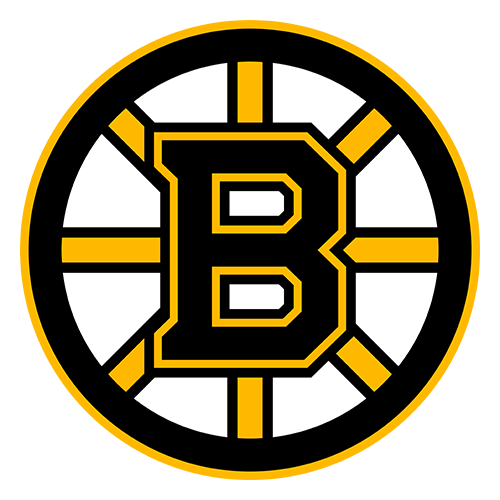 Patrice Bergeron's goal in 2OT gives Bruins 3-0 series lead on Pens
BOSTON -- Blowout or double-overtime thriller, the result is the same for the Boston Bruins in the Eastern Conference finals: a victory over the Pittsburgh Penguins and a chance to sweep the No. 1 seed out of the playoffs.
Patrice Bergeron redirected a pass from Brad Marchand into the net at 15:19 of the second overtime Wednesday night to lead Boston to a 2-1 victory over Pittsburgh and a 3-0 lead in the best-of-seven series.
With a victory in Game 4 on Friday at home, the 2011 Stanley Cup champions would earn a chance to play for a second title in three years.
"I'm pretty tired, but it's rewarding when you get the results," said Bergeron, who had a bruise under his right eye and a cut on his nose. "We found a way, I guess. That's the only way you've got to look at it. It wasn't necessarily our best effort in the first 60 (minutes). We said we had to find a way somehow, and we did in the second overtime."
Tuukka Rask stopped 53 shots for the Bruins. David Krejci scored on the Bruins' first shot of the game, just 102 seconds in, and Tomas Vokoun held them scoreless for 93 minutes, 37 seconds before Bergeron scored on Boston's last.
"It was very long, very tiring. But we came out with the win," Marchand said. "We're obviously very happy, but we've still got a lot of work to do. They're going to come out harder the next game."
Vokoun made 38 saves for the Penguins one game after he was yanked from the net after giving up three quick goals in the first period. After Krejci, who leads the playoffs in scoring with nine goals and 12 assists, made it 1-0, Chris Kunitz tied it in the second period.
It was 1-all after two periods, and it stayed that way through two more. But 4:41 before the second overtime would expire, Marchand grabbed the puck along the left-wing boards and centered it, where Bergeron redirected it past Vokoun and into the net.
That set off a celebration in Boston -- the first for the Bruins at home after they won the first two games of the series in Pittsburgh 3-0 and 6-1.
"Five periods is pretty exhausting, as you can see," Bruins coach Claude Julien said. "Even though this is a great game, it's pretty exhausting. I'm looking forward to going home and going to bed."
It is the first time all season Pittsburgh has lost three consecutive games. The good news for the Penguins: The last of three teams to blow a 3-0 lead in an NHL playoff series was Boston, which lost four in a row to Philadelphia in the 2010 Eastern Conference semifinals.
---
"We threw it at them tonight and didn't get the win," Penguins coach Dan Bylsma said. "But it's a race to four, and they are not there yet."
After two Boston blowouts, the Penguins matched the Bruins and even outshot them 39-25 in regulation -- including a third period in which Pittsburgh held a 14-4 advantage despite two Boston power plays. The Bruins didn't muster a shot in the final 7 1/2 minutes of regulation.
But they had the better chances in overtime, including Nathan Horton's breakaway that Vokoun turned aside just 2:21 in, and another shot by Horton that went off the right post with 12:25 on the clock.
Pittsburgh forced Rask to make a save with 5 minutes left in the first OT, when Craig Adams tried to poke home a rebound.
"I think the whole game we felt really comfortable with our play," said Penguins captain Sidney Crosby, who has yet to record a goal or an assist in the series. "I think we felt like it was just a matter of time before we were going to get it. Unfortunately, they ... hung around and got one at the end."
The Bruins scored just 102 seconds into the game when Krejci circled around the net and took a slap shot that caromed in off Pittsburgh defenseman Matt Niskanen. But the Penguins tied it in the second -- the first time in the series, other than 0-all, that they have been even -- when Kunitz one-timed a pass from defenseman Paul Martin over Rask's right shoulder.
Pittsburgh went 0-for-6 on power plays -- including two in overtime. Boston was 0-for-5.
Game notes

Boston is 4-1 in playoff overtime this year. Pittsburgh is 2-2. ... Bruins F Gregory Campbell blocked a shot with his midsection on a power play late in the second period. He remained on the ice for a few seconds before struggling to his feet, then limped around for more than 30 seconds before Boston could clear the zone and he could get off the ice. Fans chanted his name. A team source told ESPNBoston.com after the game that Campbell broke his right leg and is done for the season. ... The Bruins honored Richard "Dic" Donohue as an honorary banner captain before the game. Donohue is a transit police officer who was shot during the Boston Marathon bomber manhunt. ... Penguins F Jarome Iginla, a key trade-deadline acquisition who turned down a deal to the Bruins, was dropped to the third line. ... Krejci has 29 goals and 39 assists for 68 points in 74 career playoff games. ... Pittsburgh had won its previous six games in Boston, all in the regular season.
The Associated Press contributed to this report.