EASTERN CONFERENCE FIRST ROUND - GAME 1
MTL Wins series 4-0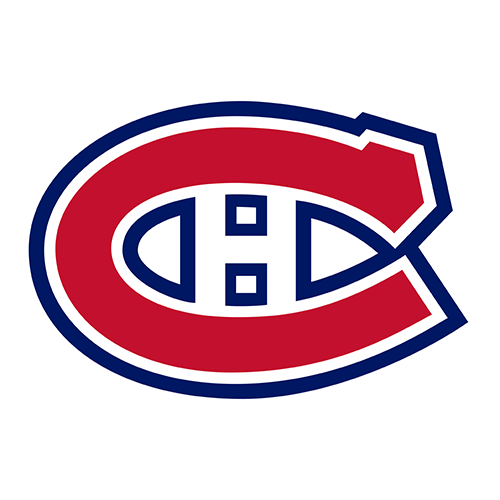 Dale Weise's OT goal lifts Canadiens over Lightning in Game 1
TAMPA, Fla. -- Down one goal, Montreal battled back -- twice. Up one, it faltered -- twice. Dale Weise then put the Tampa Bay Lightning away for the night.
Weise scored 18:08 into overtime and Carey Price stopped nine shots in the extra period, giving the Canadiens a 5-4 victory in Game 1 of their Eastern Conference quarterfinal playoff series on Wednesday.
"We kept our composure. We didn't want to get out of our game plan," Montreal coach Michel Therrien said. "The players stuck to our game plan, and we got rewarded in the end."
Daniel Briere passed from behind the net to Weise in the right circle, and he beat Anders Lindback for the winning score. Lindback stopped 39 of 44 shots while filling in for injured goaltender Ben Bishop.
"I can't remember the last time I had an overtime goal, so that one feels real good," Weise said. "I was surprised I was so wide open. ... That was a real breakdown on their side."
"I kind of just turned my head and saw a pass come out," Lindback said. "I was a little late on the play, so he buried it on me."
Price stopped 21 shots for the Canadiens, who blew a pair of third-period leads. Brian Gionta had a short-handed goal and Tomas Plekanec, Lars Eller and Thomas Vanek also scored for Montreal.
Steven Stamkos scored twice for Tampa Bay, including the goal that forced overtime.
Game 2 is Friday night.
"Bad news is, we lost the game. Good news is, one game doesn't win the series," Lightning coach Jon Cooper said. "We get to come back and regroup."
Three of the four regular-season meetings between the teams were decided in overtime or a shootout, while the fourth was clinched by an empty-net goal.
This one was just as tight, with the Lightning making the most of a limited number of opportunities against Price and the Canadiens overcoming a pair of one-goal deficits before squandering a pair of their own while outshooting Tampa Bay 35-16 in regulation.
"I thought we played a solid game. Nothing was bothering the team," Therrien said. "They capitalized on our breakdowns, but their attitude was good."
Vanek and Eller scored in the third period for Montreal, each giving the Canadiens a lead that Price couldn't protect. Alex Killorn countered for Tampa Bay to make it 3-all, and then fed a perfect pass to Stamkos for the goal that forced overtime.
Nikita Kucherov scored off a pass from J.T. Brown to give the Lightning a 1-0 lead at 10:09 of the first period. The celebration for the sellout crowd of 19,204 had barely begun when Plekanec angled a well-placed shot past Lindback from the left circle to tie it just 19 seconds later.
Stamkos' seventh career playoff goal gave the Lightning another lead that wouldn't hold up. Plekanec nearly knotted it for the second time when he hit the post less than 30 seconds after Tampa Bay went up 2-1, but Lindback wasn't as fortunate when Gionta gathered a loose puck and skated in on a breakaway for his short-handed goal.
The 6-foot-6 Lindback stopped the first shot, but Gionta scored on the rebound to make it 2-2 at 16:39 of the second.
Bishop missed fourth straight game because of a left elbow injury, and his status for the remainder of the series remains uncertain. Cooper said it would be wrong to pin the blame for the Game 1 loss on Lindback, who had just 13 minutes of playoff experience before Wednesday.
"He gives up five, so people are probably going to look and say: `Oh wow, he gave up five," Cooper said.
"Look at the overtime goal, we put him in a tough situation when you leave a guy in front of the net all by himself. Couple of those other goals they scored, we hung him out to dry a little bit. So, it's tough. It's tough for any goalie."
Game notes

Montreal was 0-for-14 on the power play against Tampa Bay during the regular season. Those problems continued Wednesday night, when the Canadiens were 0 for 2. The Lightning also were 0-for-2 on power-play opportunities. ... Tampa Bay rookie Ondrej Palat left the game with an undisclosed injury. ... Chicago Blackhawks senior adviser Scotty Bowman, a five-time Stanley Cup winner in the 1970's as the Canadiens coach, was at the game. Montreal has won just two Stanley Cups (1986, 1993) since Bowman departed following the 1979 playoffs.