EASTERN CONFERENCE FIRST ROUND - GAME 7
WSH Wins series 4-3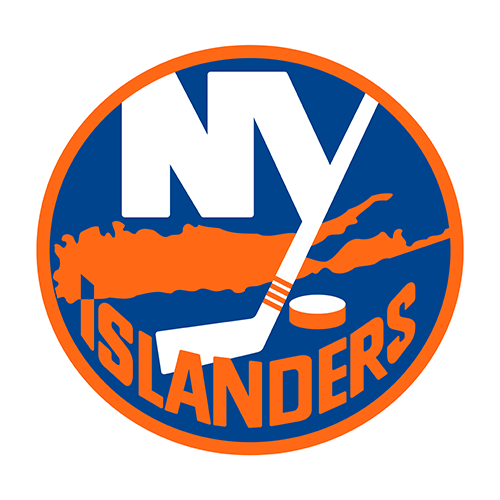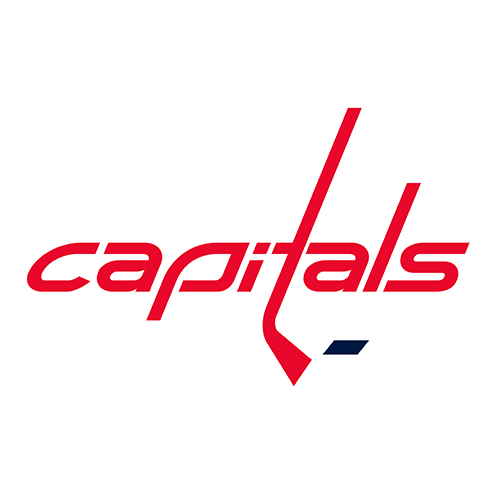 Evgeny Kuznetsov's goal sends Capitals to Game 7 win vs. Islanders
WASHINGTON -- Unburdened by the catastrophes of past Game 7s littering the Washington Capitals' playoff history, rookie Evgeny Kuznetsov delivered a breathtaking, series-clinching goal that got Alex Ovechkin's seal of approval.
"Pretty sick," Ovechkin declared.
Sure was.
Skating around every opponent on the ice as he swooped across from the right boards, past the slot and waited, waited, waited for the right moment to lift a rising shot over sprawling goalie Jaroslav Halak, Kuznetsov scored the go-ahead goal with 7:18 remaining, and Braden Holtby only needed to make 10 saves Monday night, leading the Capitals to a 2-1 victory that eliminated the New York Islanders in the first round.
"If you've never played hockey," Kuznetsov said, "you'll never feel this."
Joel Ward gave Washington a 1-0 lead late in the second period, and Frans Nielsen pulled New York even early in the third.
The Capitals now face the Presidents' Trophy-winning New York Rangers, who eliminated Washington from the 2012 and 2013 playoffs -- in Game 7 each time.
That's part of a long history of postseason failures for the Capitals, including never advancing beyond the second round since Ovechkin arrived and began earning MVP trophies and leading the NHL in goals year after year.
This was the eighth time in 10 playoff series involving Ovechkin that went to a Game 7, and his team was only 2-5 in such contests until Monday.
Until Kuznetsov -- a 22-year-old center taken with the No. 26 pick in 2010, six years after Ovechkin went No. 1 overall -- came through, adding to the two goals and assist he had in Game 3.
"That's the best I've seen us play," Holtby said. "Start to finish, that's the game we've been trying to groom all year."
The Islanders' loss ends their playing days at Nassau Coliseum, which opened in 1972. The team is moving to Brooklyn next season.
"We wanted to get back home," coach Jack Capuano said.
You have to go back 22 years to find a playoff series won by the Islanders, and that victory in 1993 came against -- guess who? -- the Capitals. Since then, New York has lost seven consecutive first-round series.
"It's just hard to believe it's really over," said Islanders captain John Tavares, who had two goals and four assists in the series. "It was intense. It was physical. It was draining."
Halak pointed to Washington's 26-11 edge in shots, saying: "We needed to shoot a little more. Obviously you're not going to score if you don't shoot."
Only three teams have produced fewer shots in a playoff game since 1990, according to STATS.
This was the first Game 7 of this year's NHL playoffs, fittingly. Through the first six games, each team scored 14 goals. Each won on the road. Each won in overtime. During the regular season, both finished with 101 standings points.
But Monday was the Capitals' turn to thrive.
"By Game 5," coach Barry Trotz said, "I thought they wore down a little bit."
Kuznetsov thought the Islanders looked tired during his highlight-reel goal.
They did seem to move in slow motion as he swooped across the ice to put his team back in front.
"For him, it's just another day. There's no previous history for him, so he could just go into it raw and just have a good time," Ward said. "That's the good thing about young guys."
There was one last bit of tension, when Capitals defenseman John Carlson was whistled for roughing with just under three minutes remaining. But the Capitals killed it off, making the Islanders 0 for 14 on power plays in the series.
Perhaps fueled by a combination of relief and elation, the crowd grew louder and louder as the final seconds ticked away.
"We were hungry, we wanted to get after it, and I think people doubted us a little bit," Ward said. "So we wanted to prove something to ourselves and to our fans."
Game notes

Paul Pierce, John Wall, Marcin Gortat and Rasual Butler of the NBA's Wizards sat in the front row, a night after sweeping the Raptors in the same arena. Pierce used both hands to bang on the glass when one New York player approached, just like any fan might do. Ward said he found the Wizards' 125-94 series-ending rout of Toronto "inspirational." ... Home teams were only 1-6 in Game 7s in last year's NHL playoffs.
Capital One Arena
7:30 PM, April 27, 2015
Coverage: NBCSN
Attendance: 18,506
Capacity: 18,506
Referees:
Dan O'Halloran
Dan O'Rourke
Linesmen:
Greg Devorski
Michel Cormier
2022-23 Metropolitan Division Standings