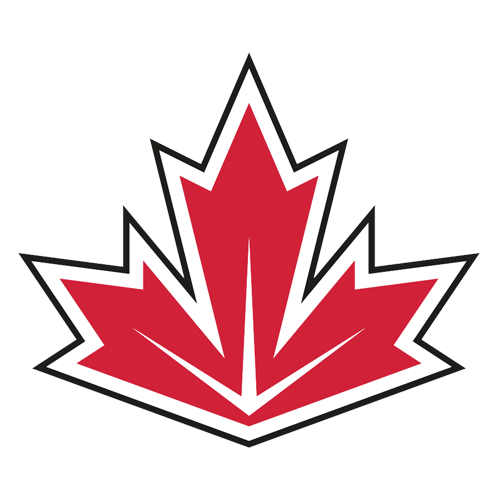 OTTAWA, Ontario -- Maybe someone within Team Canada has a sense of humor, but Steven Stamkos and John Tavares' stalls are right next to each other in the dressing room.
That's plenty convenient in case Tavares wants to ask Stamkos for advice on how to deal with the next two years of "Toronto wants Tavares" rumors ahead of his contract expiring.
"I just said to him, 'Make sure you watch what you do on Twitter,'" Stamkos said with a chuckle this week. "That was my only advice. 'Don't stir the pot accidently. Be careful.'"
That would certainly be a start. Stamkos had a few Twitter incidents that stirred up the Toronto Maple Leafs' fan base, though he insisted each time it was a mistake.
In the end, Stamkos let his actions do the talking as he took less money to stay with the Tampa Bay Lightning, where he has the best chance to win, and turned down offers from the likes of the Leafs, Buffalo Sabres and Montreal Canadiens.
Now, Stamkos, 26, has passed the Maple Leafs rumor mill baton to fellow Toronto-area native Tavares.
The New York Islanders captain can control what he says, which is that he wants to remain with the team that drafted him and win a Stanley Cup there one day. But he can't control the location listed on his birth certificate. So the Toronto buzz will just keep getting stronger as time goes on.
"I grew up in Toronto. I grew up a Leafs fan," said Tavares. "You know what it's like. People are nonstop looking at every possible scenario and what can happen. It just comes with the territory and being from there. ... It's something you can't control. I just try to go about my business. I've always been a low-key kind of guy, just trying to get better and help my team on Long Island."
And again, you get absolutely zero sense Tavares, who turns 26 on Sept. 20, wants to leave the Islanders at this point.
"It's still a long ways away, a couple of years," Tavares said of the two seasons left on his deal until he becomes an unrestricted free agent. "And obviously when there's one year left, you can start negotiating. There's still a lot of time and focus on tomorrow and getting better.
"I want to help my team on Long Island take the next step and try to go all the way. We've been through a lot there. We've got a great group of guys. The organization has been great to me. Everything has been top notch since I've been there. A lot of things have been said, misconceptions I feel, and I just want to continue this journey."
This is a big year for new Islanders ownership. It's on them now within these 12 months to show their captain what they're all about, how committed they are to winning. And all indications early on are that the ownership intends to do just that.
July 1, 2017, is the earliest Tavares can sign an extension with the Islanders. The betting money is on that happening. Then again, we all thought that about Stamkos and the Lightning one year out, and that thing turned into a played-out ordeal right to the 11th hour.
"I've known Johnny for a lot of years," Stamkos said. "I know the competitor he is. When you get with one organization and you start from the bottom, really, and work your way up to a competitive team, you want to see that through, you want to ... bring those fans a Stanley Cup. Obviously he can do what he pleases, but I know he enjoys it down there.
"As he goes through that stuff I'd be happy to answer any questions, but I think he's a pretty smart and mature guy that he knows what's best for him moving forward."
What links these two franchise players perhaps more pertinently to their Team Canada experience in the World Cup is that they've both got unfinished business wearing the Maple Leaf. A broken leg early in the 2013-14 season cost Stamkos his shot at his first Olympics. A broken leg during the actual tournament in Sochi cost Tavares the sweet ending.
They both want to contribute to Canadian glory now.
"We talked about that a little bit," Stamkos said. "It was kind of bittersweet for him, too. Anytime you get an opportunity like that and something unfortunately happens, it's disappointing. I think that's why both of us are looking forward to this tournament. I know for me, it was obviously heartbreaking not being able to go to Sochi. When I got the news I could be on this team, get ready, I'm truly excited for this."
Added Tavares about his broken leg in Sochi: "I tried to be as supportive that I could after it happened and embrace the Olympic experience. But certainly it was bittersweet, a lot of emotions going through at that time. It wasn't easy. But our team kept rolling and kept getting better as it went along.
"I remember as a kid watching in '02 [Salt Lake City], that final game, such a remarkable run they went on and the adversity they overcame. I also remember watching 2010 in my rookie year, the Olympics on home soil; that was pretty special. Those are the games you want to play in and get an opportunity. So hopefully you get that opportunity now."
And at least for two weeks, Toronto hockey fans will have Tavares and Stamkos both on their team.