This story on No. 10 athlete Usain Bolt appears in ESPN The Magazine's April 2 Dominant 20 Anniversary Issue. Subscribe today!
19-2: From 2008 to '16, Bolt lost just two events in the Olympics and worlds. The two L's? A false start at the '11 worlds and a relay teammate's failed drug test at the '08 Games.
41: Bolt, at 6-foot-5, covers 100 meters in just 41 steps, at least two fewer than the average elite sprinter. That's 2.44 meters, or roughly 8 feet, per stride.
9.58: Bolt's 9.58 in the 2009 100M in Berlin was 0.11 of a second faster than runners-up Tyson Gay's and Yohan Blake's best ... which was 0.11 faster than No. 41 on the list.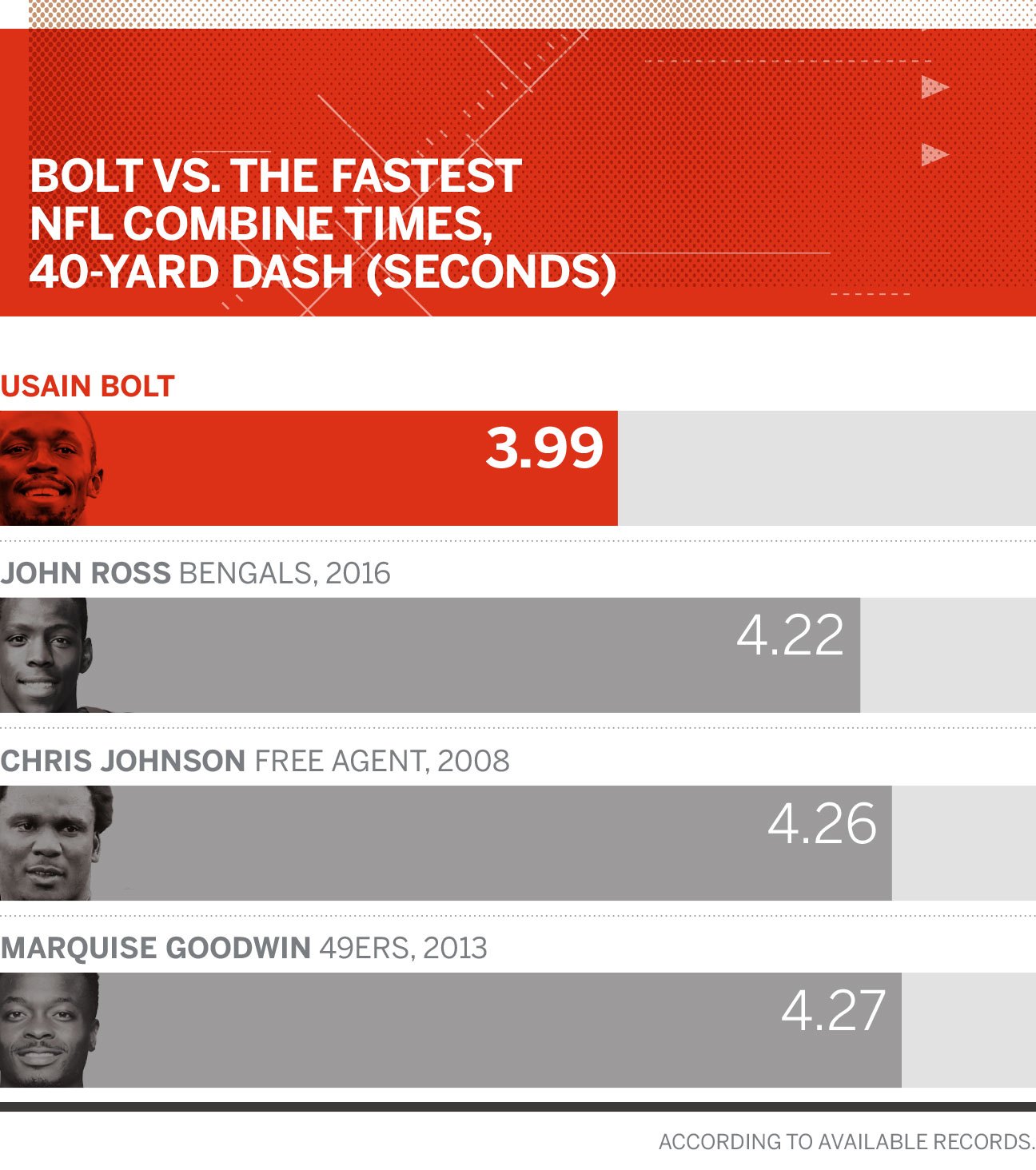 Bolt's record 100M time, per MileSplit.com, nets to a sub-4.0 40-yard dash. That would best the NFL combine record of 4.22, set by Bengals WR John Ross.
---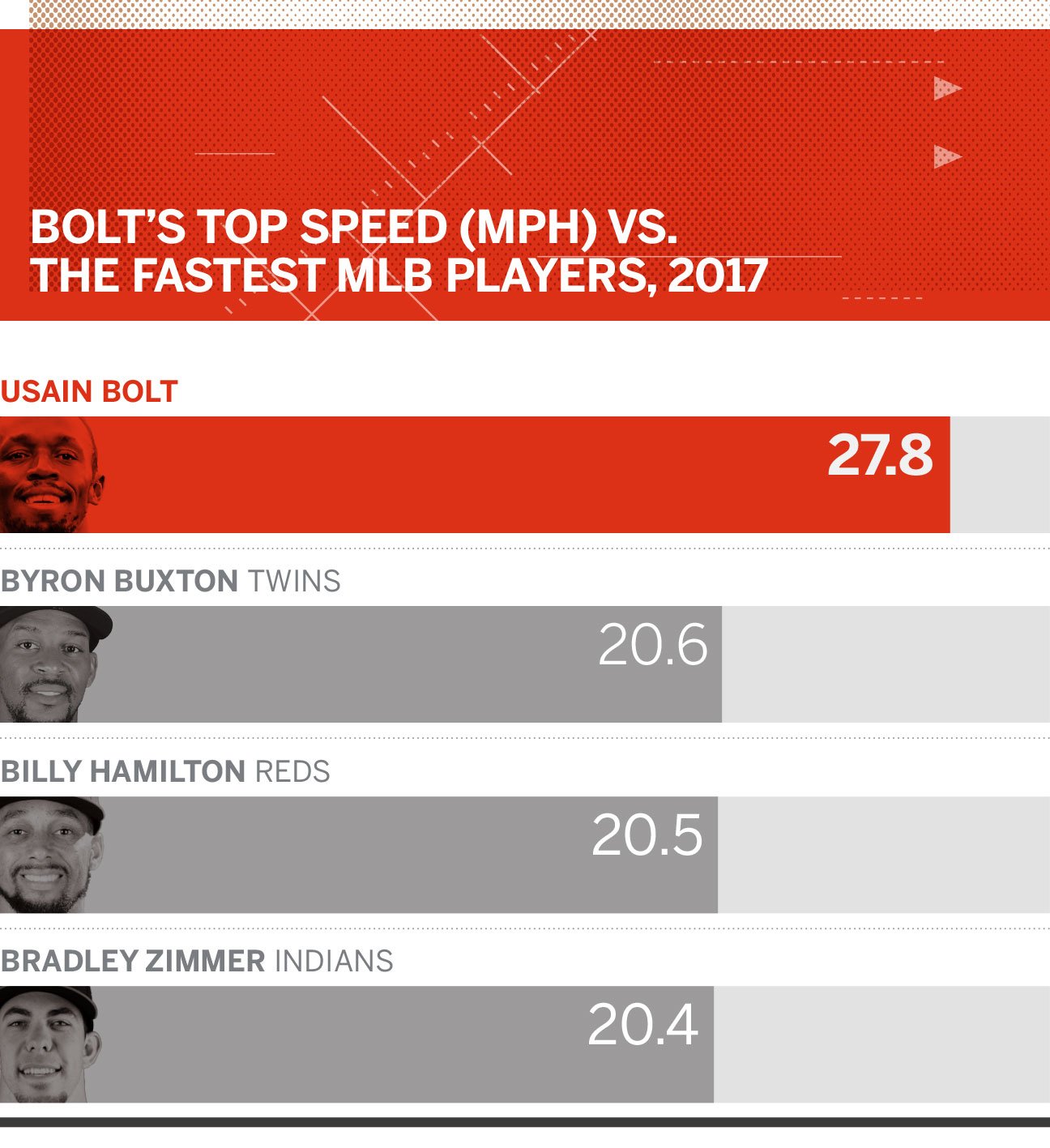 Bolt's top speed during his record 100M was 27.8 mph. Perspective? Byron Buxton was the fastest player in MLB last season. He topped out at 20.6.
---
78.9M: Bolt runs 100 meters in 9.58 seconds. How far would Jose Altuve, whose 3.33 seconds from home to first is MLB's fastest, run in that time? Less than 79M.
0: Amazingly, according to The New Yorker in 2016, the star sprinter has never run a full mile -- a gym class staple-in his entire life. Lucky guy!
---
Anthony Olivieri has been a researcher-reporter with The Mag since 2012. His primary beats are the NBA, NFL and analytics.
Additional reporting by Doug Mittler.