Biathlon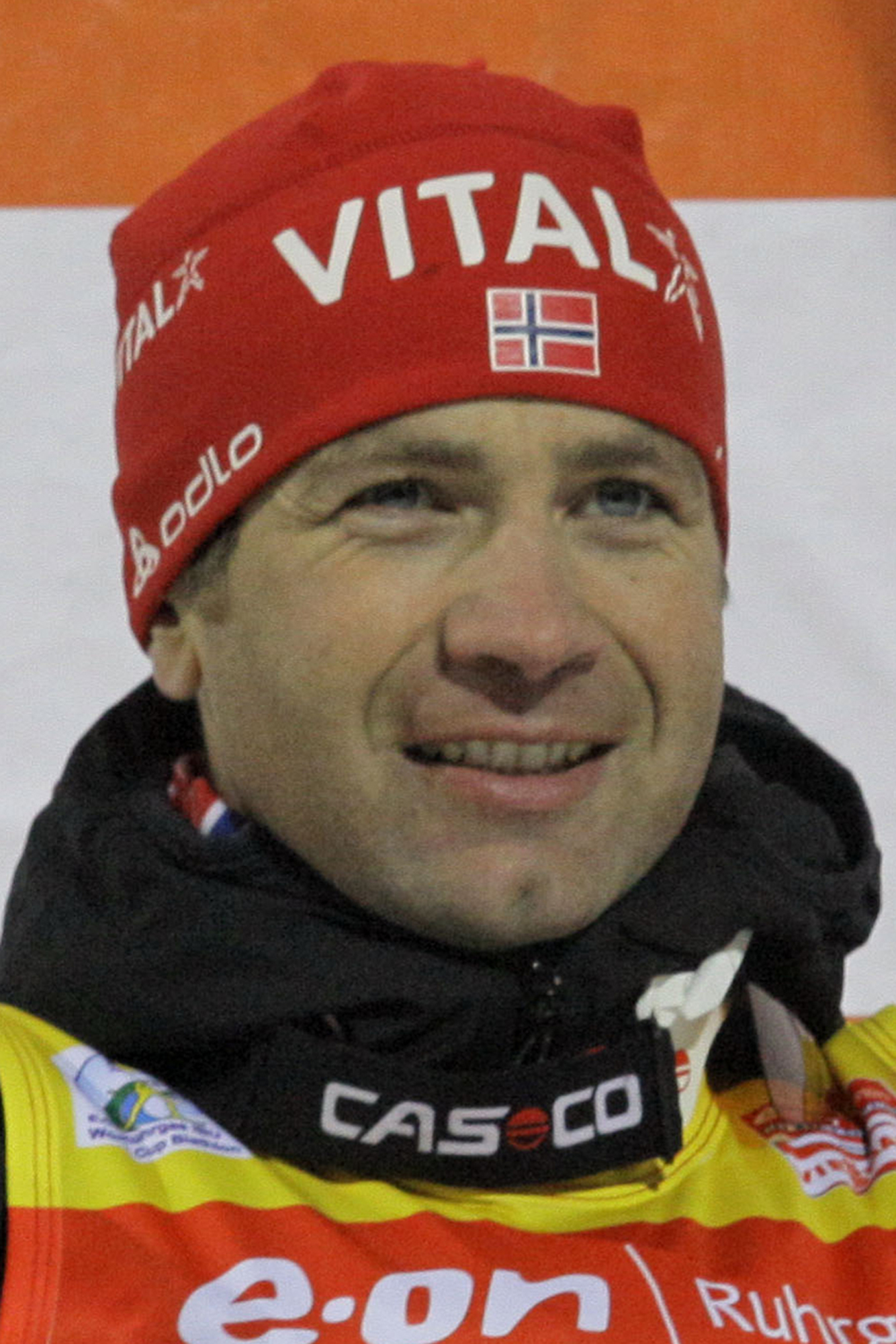 Ole Einar Bjoerndalen
Age

40
Date of Birth

Jan. 27, 1974
Highlights
The six-time Olympian is the most decorated biathlete in Olympic history with 11 medals, including six golds. Known as the "King of Biathlon," he also ranks among the greatest Winter Games athletes of all time. Only fellow Norwegian Bjoern Daehlie, a cross country skier with 12 medals (eight golds, four silvers from 1992-98), has won more Winter Olympic medals. Going into this season, Bjoerndalen had earned a record 93 World Cups titles and 19 World Championship crowns. He is such a strong skier that in 2006 he was the first biathlete to win a FIS Cross Country World Cup race. Bjoerndalen won his first Olympic gold medal in 1998 in the 10-kilometer event. Four years later, he tuned up for the biathlon in Salt Lake City by entering the 30K cross country race, finishing sixth. He then became the first athlete to sweep all four gold medals in the Olympic biathlon. Bjoerndalen added three medals in Turin in 2006. At age 36, he captured the silver in the 20K individual event in Vancouver, then won his sixth gold by helping Norway take the relay by more than 38 seconds.
Runup
At the 2013 World Championships, Bjoerndalen won a gold medal in the relay and just missed the podium in the sprint, finishing fourth. While preparing for this Olympic season, he was caught up in controversy when drug testers showed up at his home in Austria in October and couldnt find him. The Norwegian anti-doping agency asked Bjoerndalen to apologize to the testers. He blamed "sloppiness" on his part, saying that he forgot to inform the agency that he was still training in Oslo. In November, Bjoerndalen got off to a slow start in the first World Cup in Ostersund, Sweden, placing 21st in the 20-kilometer individual event and 12th in the 10-kilometer sprint. He then showed his old form by placing third in the mens 10K sprint in Hochfilzen, Austria, for his first podium finish of the season. He was also fifth in the mens pursuit and was part of the winning 4 x 7.5K relay.
Prediction
Despite his age, Bjoerndalen has proven that he is a threat to reach the podium in any of his events. Norway is favored to win the gold in the 4 x 7.5K relay.
Things To Know
He won a beach volleyball tournament at Laguna Beach, Calif., in 2001.
Bjoerndalen started a trend of having a picture of an eye on the blinder.
Bjoerndalen believes doping should be criminalized and investigated by police.
Copyright 2014 Associated Press. All rights reserved. This material may not be published, broadcast, rewritten, or redistributed.