Cross Country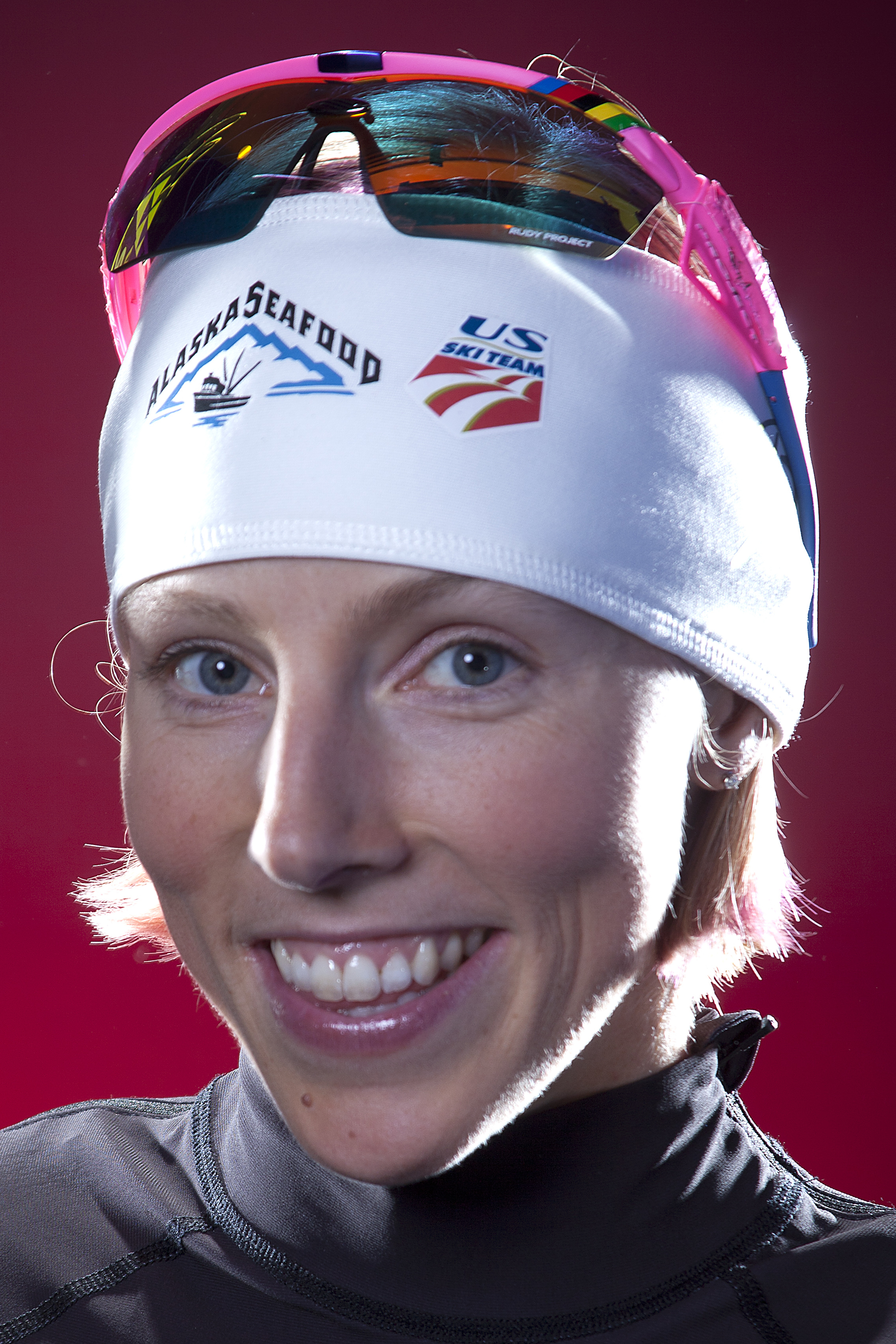 Kikkan Randall
Age

31
Date of Birth

Dec. 31, 1982
Highlights
Although she is the niece of two U.S. Olympic cross country skiers, Chris and Betsy Haines, Randall originally began skiing simply to stay in shape for cross country running. She was a 10-time Alaska state high school champion in track and cross country, then became even more accomplished on skis. Randall made her World Cup debut in 2001 in Soldier Hollow, Utah, and a year later returned for the Olympic Games, placing 44th in the sprint. By the 2006 Games in Turin, Randall competed in four events, where her best finish was ninth in the sprint. In December 2007, Randall scored the first World Cup victory for an American woman in cross country. The victory was even sweeter since her unique name was partly inspired by Christina "Kiki" Cutter, an alpine skier who was the first American, male or female, to win a World Cup gold. Despite a massive blood clot in her left leg in April 2008, Randall rebounded to win the first U.S. womens World Championship medal, claiming the sprint silver at the 2009 World Championships in Liberec, Czech Republic. At the 2010 Vancouver Olympics, Randall was eighth in the sprint, an unprecedented finish by an American woman.
Runup
Randalls run of firsts continued when she became the first American woman to become the overall World Cup sprint champion in 2012. Randall retained the title in 2013, edging three-time Olympic gold medalist Marit Bjoergen of Norway by .07 seconds by throwing her ski forward in the Lahti (Finland) Ski Games. "It was my 100th World Cup start, and I was hoping to make it special," Randall said. She also finished third in the overall standings, the highest by an American woman, Randall and Jessie Diggins posted another first when they won the gold in the ladies team sprint at the 2013 World Championships in Val di Fiemme, Italy. Randall, who often streaks her hair pink, made seven World Cup podiums last season, including individual sprint victories in Quebec, Sochi (in the Olympic test event) and Lahti. She earned her first podium finish this season with a World Cup relay bronze medal in Lillehammer, Norway. The next week, Randall lost the sprint in Davos, Switzerland, in a photo finish to Bjoergen. The Norwegian timed a spectacular lunge to win by an inch or two. Randall then placed 20th individually and fifth in the team sprint in Asiago, Italy.
Prediction
Randall could record one more first, or maybe two, in Sochi. She is a favorite in the sprint, where she would be the first American woman to win an Olympic medal in cross country. The U.S. could also contend in the team events.
Things To Know
Randall is a U.S. ambassador for Fast and Female, a program that encourages girls participation in sports.
She folds clothing and organizes as a pre-race ritual.
Randall can ride a unicycle.
Copyright 2014 Associated Press. All rights reserved. This material may not be published, broadcast, rewritten, or redistributed.