Alpine Skiing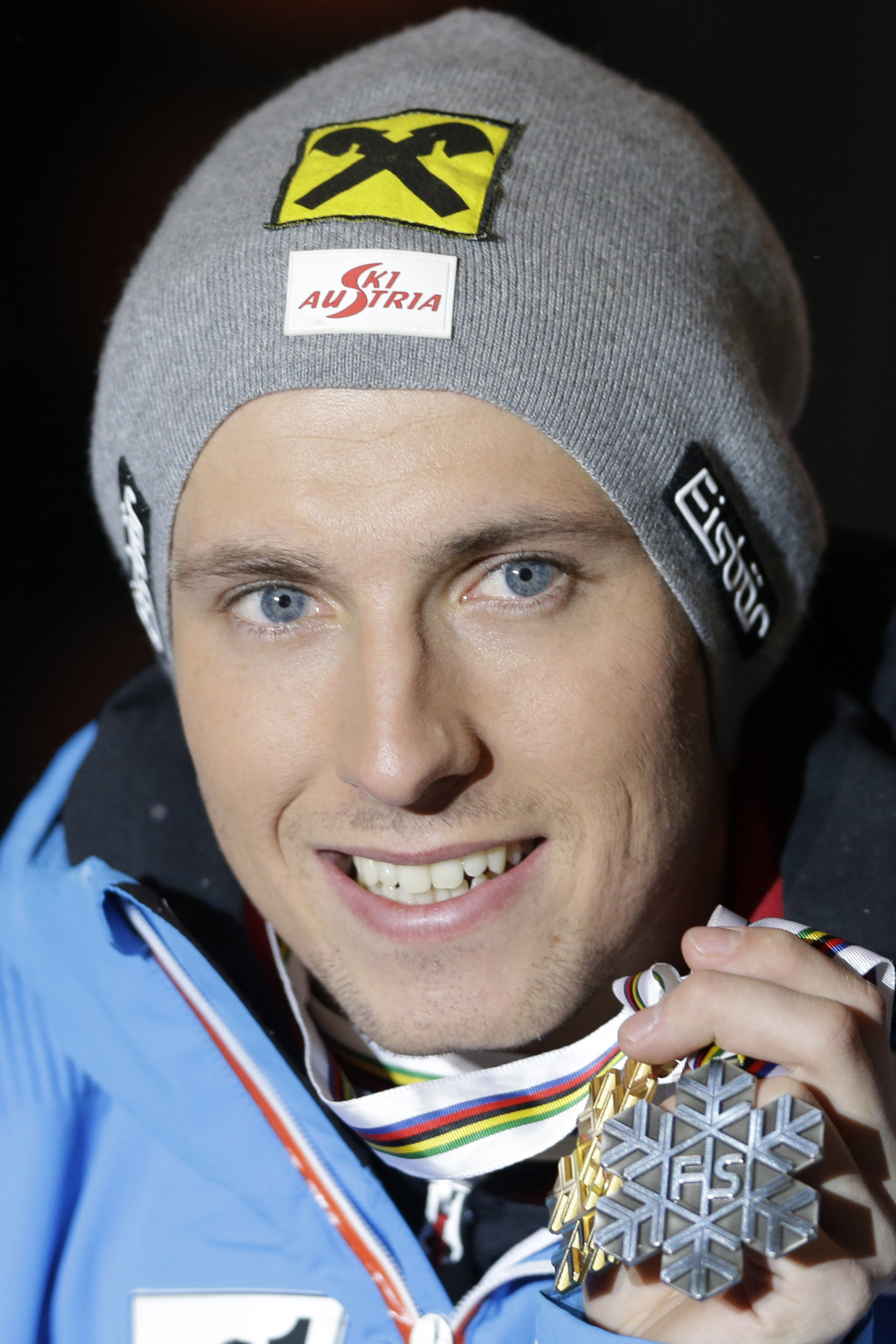 Marcel Hirscher
Age

24
Date of Birth

March 2, 1989
Highlights
By winning back-to-back overall World Cup titles in 2012 and 2013, largely on the strength of his talent in the slalom and giant slalom, he became the first man to double up in a decade (Stephan Eberharter, another Austrian, did it in 2002 and 2003). Of the 19 slalom or GS races over those two seasons, he finished in the top three 18 times. But Hirscher already had announced himself as a top ski racer back at the 2009 world championships, when he was fourth in the giant slalom, and he followed that up a year later at the Vancouver Games with so-close-to-a-medal finishes in the technical races _ fourth in the giant slalom and fifth in the slalom. He missed the 2011 world championships with an injury, then finally broke through for his first individual medals at a major event by taking home the slalom gold and giant slalom silver at the world championships in February 2013. The next logical progression in his career would be Olympic success.
Runup
Of the first four technical races during the current World Cup season, Hirscher managed to finish in the top three in each, with a victory apiece in slalom and giant slalom, plus a pair of third-place GS finishes. Ten of his first 18 career World Cup race wins came in the slalom, considered the sport's most technically demanding event, and last season, he won four of nine slaloms, with second- or third-place finishes in the others. After a surprising shutout for the Austrian men at the 2010 Olympics _ the only time that skiing-obsessed nation entered the Alpine skiing competition at any Winter Games and came away without even one medal in any men's discipline _ Hirscher will be looked at as the main man likely to make sure there is not any sort of repeat of that in Sochi. In addition to the slalom and giant slalom, where zero medals from him would be truly surprising, it's possible Hirscher even could be a factor in the super-combined, too.
Prediction
He will be expected to medal in the slalom _ probably as the favorite for gold _ and the giant slalom.
Things To Know
Both his father, Ferdinand, and his mother, Sylvia (who is Dutch) used to work as skiing instructors.
Won a reindeer for his slalom victory at Levi, Finland, in November and said he and his girlfriend agreed to name the animal after his father.
Recently voted Austria's coolest athlete in an online poll.
Copyright 2014 Associated Press. All rights reserved. This material may not be published, broadcast, rewritten, or redistributed.