Alpine Skiing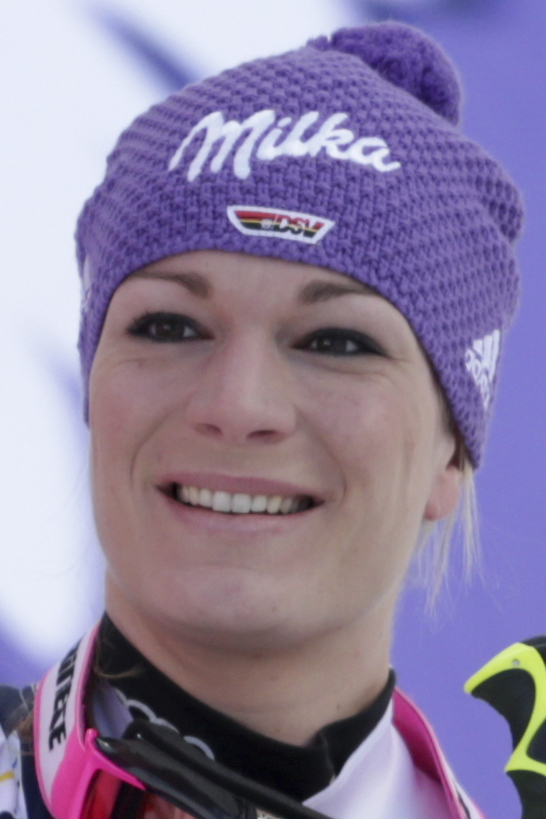 Maria Hoefl-Riesch
Age

29
Date of Birth

Nov. 24, 1984
Highlights
Hoefl-Riesch has won pretty much all there is to win in top-level Alpine ski racing. There were the two Olympic gold medals at Vancouver in 2010, in the slalom and the combined, and not only did that four years ago but also became the first woman to record top-10 finishes in all five Alpine disciplines at one Winter Games. There also was the overall World Cup title in 2011. And the four World Cup discipline titles. And the pair of world championship gold medals, for combined in 2013 and for slalom in 2009, along with three individual bronzes from 2011 and 2013. Hoefl-Riesch was forced to miss the 2006 Turin Games because of an injury, so even though she's 29, Sochi will be only her second chance to show the world what she can do at an Olympics. She has proven to be capable of contending for medals in both speed and technical events, and has more than two dozen career World Cup race wins.
Runup
Briefly traded the overall World Cup lead with Switzerland's Lara Gut in the early going of the 2013-14 season, helped in large part by consecutive downhill victories at Lake Louise in the Canadian Rockies. Hoefl-Riesch won both of those downhills by rather substantial margins. And she appeared on her way to a three-victory sweep at Lake Louise, ahead of Gut's time during the closing super-G, until a late mistake dropped her all the way down to 19th. Still, before that error, Hoefl-Riesch enjoyed a seven-race, season-opening run in which she showed off her vast skills by never finishing worse than eighth and even turned in a second-place result in a slalom at Levi, Finland. There's no question that if Hoefl-Riesch is healthy heading to Sochi, she will be considered capable of turning in another Olympic performance like she did four years ago. She's that good _ and that versatile.
Prediction
Things To Know
While they reportedly had a falling out at one point, Hoefl-Riesch and Lindsey Vonn have been fast friends on the skiing circuit, even spending the holidays together at the German's home.
Married her manager in 2011.
Says on her website she's a big fan of Elton John and Italian musical acts Zucchero and Gianna Nannini.
Copyright 2014 Associated Press. All rights reserved. This material may not be published, broadcast, rewritten, or redistributed.