Snowboarding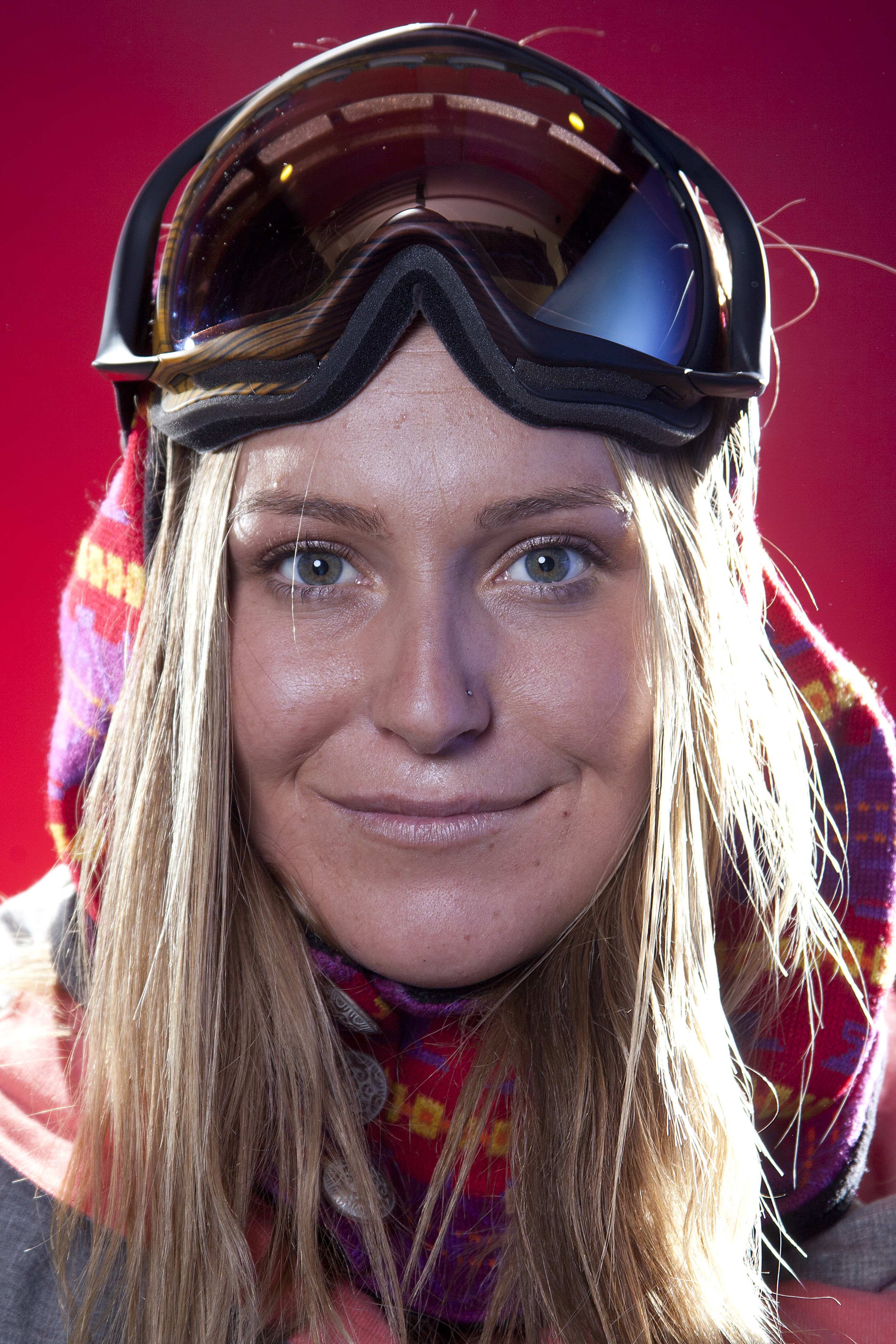 Jamie Anderson
Age

23
Date of Birth

Sept. 13, 1990
Highlights
At age 13, Anderson qualified for her first Winter X Games boardercross, making her one of the youngest athletes to ever compete in the event. Two years later, she won the bronze medal and became the youngest X Games medalist in history. In 2013, Anderson won her fourth X Games gold in slopestyle snowboarding. Her gold-medal run featured a frontside 270 off of the cannon, a backside 180, a Cab 720 and a switch backside 540. Anderson has won seven X Games medals and is a three-time U.S. Open winner. Her first World Cup was in halfpipe, where she placed 13th in Cardrona, New Zealand, in 2009. In the last year, Anderson has only competed in World Cup slopestyle events, where her smooth combinations on the rails and float jumps carried her to a World Cup gold in Copper Mountain, Colo., at the end of last season. Anderson is a three-time Dew Tour overall champion (2009-11) and a three-time U.S. Grand Prix top-finisher.
Runup
Anderson wasted no time taking the World Cup lead this season, winning the World Cup in Cardrona, New Zealand, in August. She then dominated the first U.S. Olympic qualifier in December as the Dew Tour kicked off in Breckenridge, Colo. After a fall on her first run put Anderson in seventh place among the eight-woman field, a 96.00 on her second run vaulted her to the top step of the podium. Anderson landed a huge backside 540 to beat Finlands Ennie Rukajarvi, who had posted a score of 89.40 on the preceding run. The victory put Anderson in prime position for the U.S. Olympic team with three qualification events to go. In her next event, Anderson led the qualifying at the World Cup in Copper Mountain, with another sensational score of 96.00. However, two days later she faltered in the final to place seventh with a score of 45.00. She was the second American behind Ty Walker, who was fourth after scoring 78.00.
Prediction
Anderson is a top contender to make the podium as slopestyle makes its Olympic debut.
Things To Know
One of eight children, Anderson has five sisters and two brothers and was home-schooled.
An environmental activist, Anderson likes to hug trees before she competes because she said it helps transfer energy from the earth to her body and also calms her nerves.
She was named the 2012 ESPN Best Female Action Sports Athlete.
Copyright 2014 Associated Press. All rights reserved. This material may not be published, broadcast, rewritten, or redistributed.