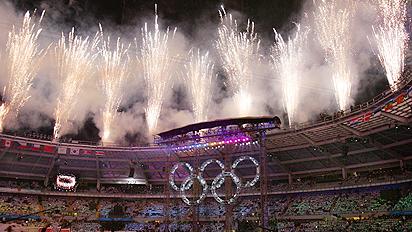 AP Photo/Koji Sasahara
The Games came to a close as the U.S. took home 25 medals.
Ciao, Torino!
The Winter Olympics came to an end Sunday in Torino. And while some critics were down on these Games, Jim Caple writes there was enough of the Olympic spirit to go around.
Story
|
Ceremony

Michelle Kwan is out of the Olympics, bringing her quest for gold to a likely end. But Jim Caple writes we shouldn't fault the nine-time U.S. champion for giving her dream one last try. Story

American Jeret Peterson knew the risk of gambling for aerials gold, but he had no choice. Holding back isn't the star's style, writes Lindsay Berra. Story

Top U.S. skeleton slider Zach Lund was suspended for one year and will not race in the Winter Olympics, the Court of Arbitration for Sport decided Friday. Story