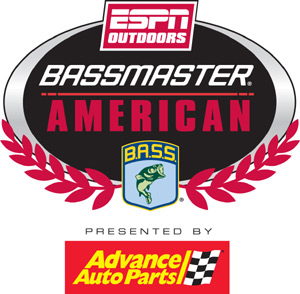 The Bassmaster American: Honoring Bryan Kerchal
Bryan Kerchal is best known as the only Federation Nation angler to win the prestigious Bassmaster Classic, claiming the championship in 1994. He is also one of few anglers to qualify for the Classic from the ranks of the Federation Nation in consecutive years. Kerchal, a short order cook in Newtown, Conn., earning $150 a week, finished last in 1993, prompting BASS founder Ray Scott to tell a packed auditorium that if his fishing didn't improve, he'd wind up back home flipping burgers.
Instead, Kerchal rebounded with a vengeance, qualifying through the Federation Nation for the 1994 Classic on North Carolina's High Rock Lake, and then winning it — edging Tommy Biffle by just four ounces in one of the closest Classics in history.
BASSMASTER REWIND
Flashback: "Kerchal's Classic Win" | Bassmaster Magazine, Nov. 1994
Flashback: "Kerchal's Death Saddens Bass Fishing World" | Bassmaster Magazine, July/Aug. 1995
HIGH ROCK LAKE TRIVIA
• It's fitting that High Rock Lake is the site of the 2007 Bassmaster American. This is where Bryan Kerchal became the first Federation qualifier to win the Bassmaster Classic.
• High Rock was also the site of the 1995 and 1998 Classics. In 1995, Mark Davis became the first and thus far only angler to win the Classic and Bassmaster Angler of the Year in the same season. In 1998, Denny Brauer won the Classic on High Rock and started a tube flipping craze among serious bass anglers.
• It's been the Classic or nothing for High Rock Lake. BASS' only three visits to the lake by its highest level professional have come in three Bassmaster Classics (1994, 1995 and 1998).
• When it rains, it pours at BASS' High Rock events. Three of the four rainiest days in Classic history came at High Rock Lake, including a day that saw 3.23 inches of precipitation fall on the 1998 Classic field.
YOUR ONLINE GUIDE TO THE BASSMASTER AMERICAN
Can't make it to the Bassmaster American? Stay plugged in to the action online...
BASS INSIDER
Majors Raw: Uncut, unedited behind the scenes interviews with the pros
On-the-Water Live Chat: Send your questions to the pros as they cast for the $250,000 grand prize
The Bassmasters: Following the ESPN2 airing of The Bassmasters, INSIDERS can view the TV coverage online, along with previously-aired installments of the show.
BASSMASTER.COM
How-to: Learn techniques from the champion to make your next trip successful
ESPNOUTDOORS.COM
Live Weigh-in Video: View the weigh-in in its entirety LIVE each day of the tournament
Live Leaderboard: Keep track of who is leading the pack with live, up-to-the-minute updates online
Hooked-Up: The sport's only pre-game live Web cast
Photo Galleries: Updated post-launch and post-weigh-in
News & Features: Get the latest scoop from the tournament post-launch and post-weigh-in from espnoutdoors.com staff.
PAST TOURNAMENTS | HIGH ROCK LAKE
• 2005: BASSMASTER SERIES SOUTH CAROLINA
• 1998: BASS MASTERS CLASSIC
• 1995: BASS MASTERS CLASSIC
• 1994: BASS MASTERS CLASSIC
• Click here to search for all tournament results on High Rock Lake