Follow Joey on Twitter - Here
Find out more about Joey and his LIVE performance schedule - Here
Get New Songs From Joey Salvia - http://cdbaby.com/all/joeysalvia also on Amazon, itunes,Target, and www.joeysalvia.com
***Limited Time Only... Download Haunted Free!***
www.stealjoeysmusic.com
---
North Jersey Navigators, Inc.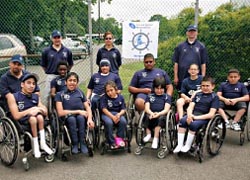 The North Jersey Navigators is a non-profit organization promoting excellence and developing opportunities in wheelchair sports for disabled people between the ages of 5-21 years old. The Navigators team participates in the following wheelchair/adaptive sports events: track, field, table tennis, and swimming. The Navigators is affiliated with the Tri-State Wheelchair Athletic Association, which falls under Wheelchair Sports, USA. The United States Olympic Committee is the parent organization. The Navigators receive no funding from any of these groups. Our mission is to provide disabled athletes with opportunities to train, participate and excel in wheelchair sports for regional and national competitions.
To sponsor the organization
Contact - Jimmy Cuevas at 551-655-4176
For donations mail checks payable to:
"North Jersey Navigator, Inc"
to the adress below:
North Jersey Navigator, Inc
P.O. Box 1517
Bayonne, NJ 07002

---
Recap: Joey at Kenny's Castaway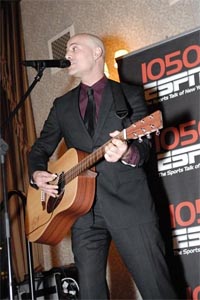 On Sat. April 25th at Kenny's CastawayJoey put on a special performance for our fans. Joey was accompanied by a special band comprised of 1050 listeners and this is your chance to get a taste of that night.
Joey Salvia w/ 1050 Listeners
Bert Pallini - Guitar
Joe Borgese - Keyboards
Steve Festa - Bass
Dan Heyder - Drums
The Perfect Crime
Beautiful Sunset
---
Joey at Kenny's Castaway
1050's Joey Salvia
preforming live in NYC
set to the actual CD.