2020 Olympic Women's Soccer
Was the USWNT's Olympics a success after winning bronze?
Would a Manchester City 'super team' spell trouble for the Premier League?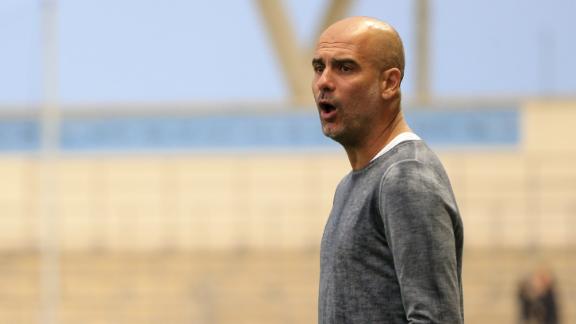 Kieran Gibbs nets first Inter Miami goal in draw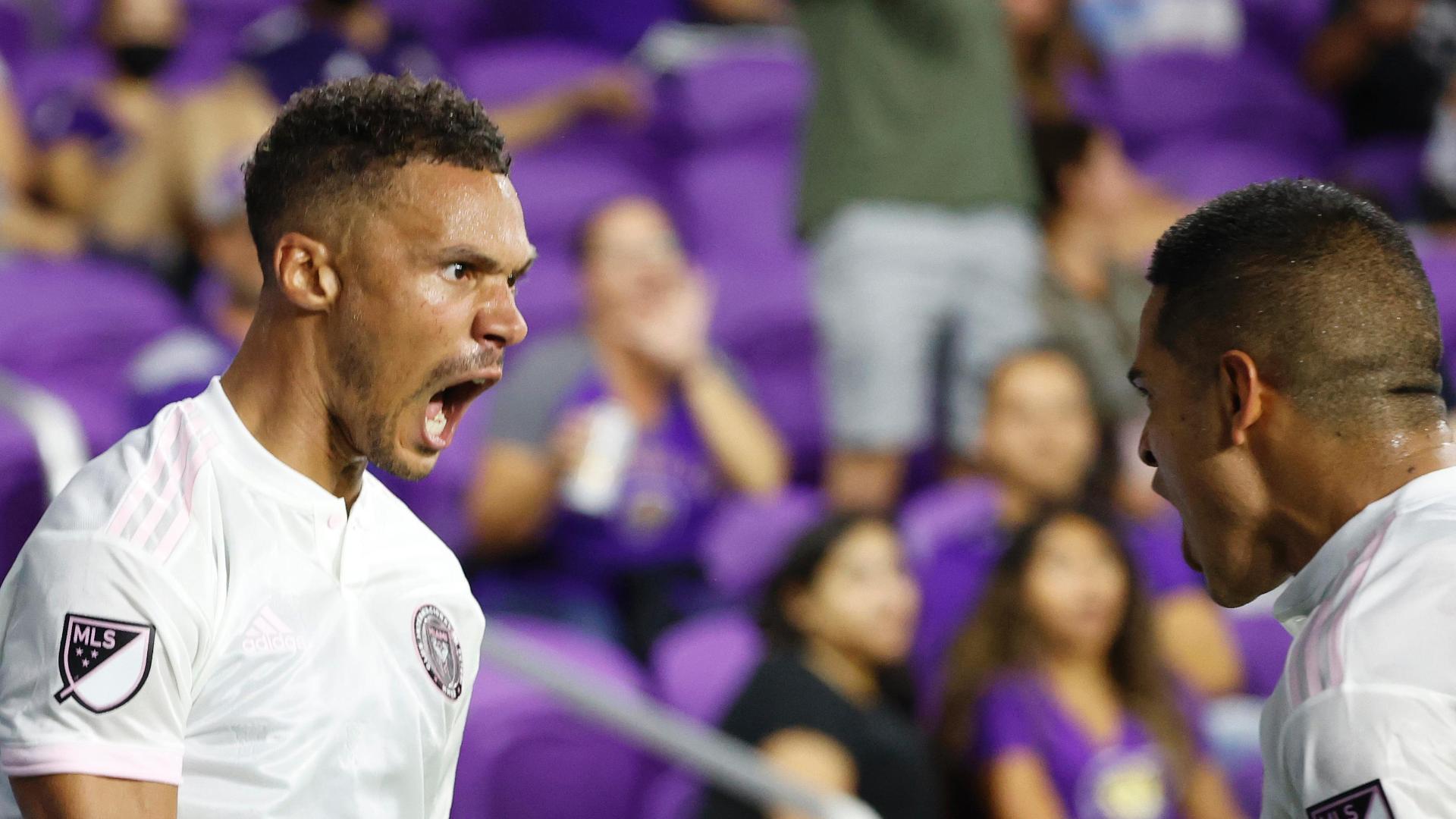 Kamara, Yordy Reyna lead D.C. United to win vs. Crew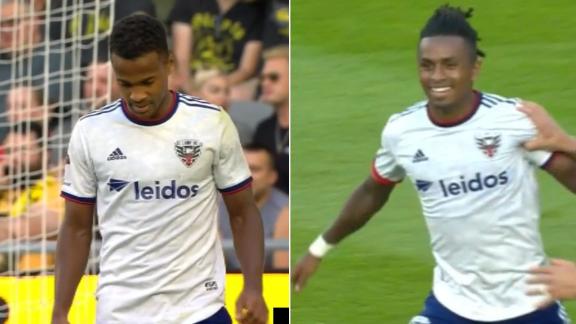 Marcotti: A gentleman's agreement won't get Kane out of Tottenham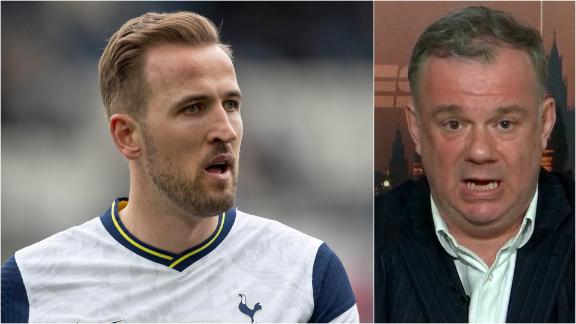 ABBY'S PLACES
NEW EPISODE STREAMING NOW
Abby Wambach meets up with The 99ers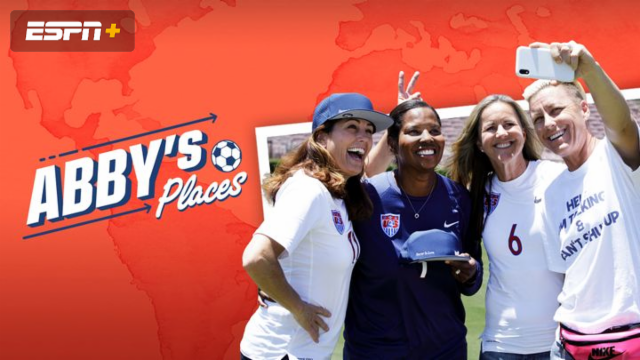 What is delaying Messi's return to Barcelona?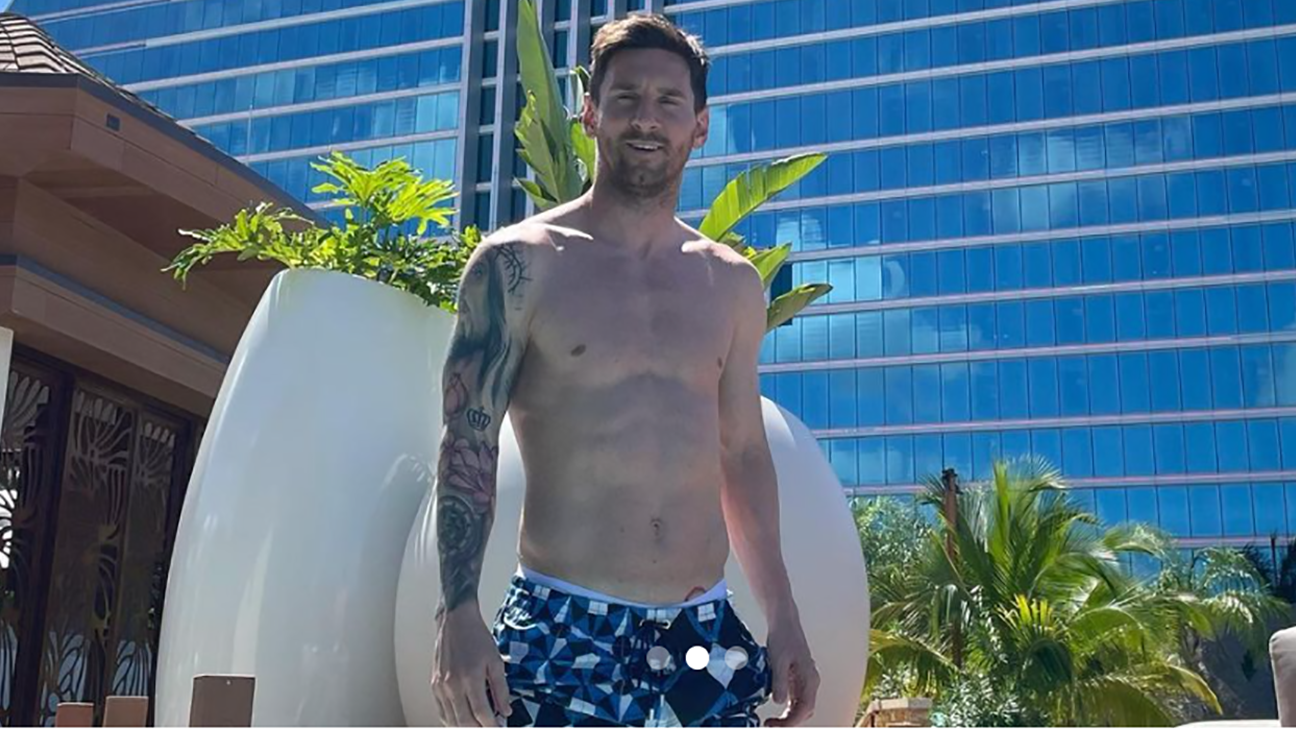 LATEST SOCCER ON ESPN NETWORKS
STREAM NOW ON DEMAND
ESPN

Marcotti: A gentlemen's agreement won't get Kane out of Tottenham

JONATHAN NACKSTRAND/AFP via Getty Images

Following the national team star's shocking cardiac arrest, Denmark rallied in support of Christian Eriksen with a tribute-filled Copenhagen mural.

Alexander Wells

Whether he stays or leaves, Lionel Messi is Barcelona's greatest. In this interactive timeline, we look back at his trophy- and goal-rich rich history.

JUAN MABROMATA/AFP via Getty Images

In 2020, Gomez became the first transgender woman to play professionally in Argentina. She talks to ESPN about her remarkable journey.

ESPN Illustration

From the group stage to the final and following UEFA's tournament format, ESPN ranks all 24 kits on display at the European Championship.

Laurence Griffiths/Getty Images

The 2020-21 Premier League campaign was unlike any other. ESPN talked to people around the game about their experiences and lessons learned.

ESPN Illustration

Welcome to the next generation of women's stars. With Catarina Macario leading the way, our list is dominated by players from the U.S. and England.

ESPN Illustration

Welcome to the next generation! Players from 15 countries and six leagues are named by Tor-Kristian Karlsen, a former scout and sporting director.

Photo by James Williamson - AMA/Getty Images

The defender tackled his anxiety and mental health head-on at Fulham. Now he wants to help others do the same and normalise the conversation.

ESPN

An American World Cup winner is No. 1, followed by an Australian star forward, in an ESPN FC and espnW celebration of the sport's elite.

Mary Beth Koeth for ESPN

After a disappointing first year for Inter Miami in MLS, David Beckham risks the one thing he's spent a career trying to avoid: public embarrassment.

ESPN Illustration

ESPN's annual ranking was selected by 65 global experts and is broken down into Top 10s for every position on the pitch as well one for the managers.

Marcelo Boeri/El Grafico/Getty Images

On Dec. 14, 2000, Barcelona agreed a deal that would take Lionel Messi to Spain and change the course of soccer history. Here's how they did it.

ESPN

Borussia Dortmund striker Erling Haaland is writing history with every game he plays, and he is only 20 years old. But the Norwegian wants a lot more.

Brad Smith/ISI Photos/Getty Images

"Moving forward, it's going to be nice to distinguish that yes, [Dennis] was a successful NBA player, but I am going to be a successful NWSL player."

Rafa Alvarez

Want to get into German soccer but don't know your Bayern from your Borussias? Our quiz has you covered! Catch the Bundesliga on ESPN+.

AP Photo/Carlo Fumagalli

Diego Maradona is gone, but as Lionel Messi put it, "he'll be with us for eternity." As well as his legacy, the scope of his talent and humanity will endure.

ESPN Illustration

Messi or Maradona? Is Pele Brazil's No. 1? Dempsey or Donovan in the U.S.? What about England? We try to settle the debates.

Getty

My message is simple, writes Shaka Hislop: Whether you speak out or stay silent, show up and be a part of the movement.

ESPN Illustration

Man United's invisible grey, Liverpool's 'Crystanbul' attire, Barcelona's Tequila Sunrise; there have been some shockers. But only one had tassels...

Timothy A. Clary/AFP via Getty Images

On its 10th anniversary, Landon Donovan and others relived the goal that beat Algeria and took the U.S. to the 2010 World Cup knockout rounds.

ESPN.com Illustration

Bill Barnwell's rank of the best moves since the league's launch features legends like Cristiano Ronaldo, Frank Lampard and Thierry Henry.

David Inderlied/picture-alliance/dpa/AP Images

The son of 'Captain America' and a USWNT international, the teenage midfielder is a rising star for Bundesliga club Borussia Dortmund.

ESPN Illustration

Eight writers took on management duties to lead the world's top leagues in head-to-head showdowns. Who will emerge victorious?

Getty

With the help of ESPN's soccer writers and editors from around the globe, we have gone through the years to rank the 101 best kits.

ESPN Illustration

Look away now, Fernando Torres, Mario Balotelli and Bebe; Bill Barnwell is back to reveal the worst moves in Premier League history.

Zac Goodwin/PA Images via Getty Images

Kirby's mindset in 2021 is informed by how, in 2020, her career was nearly taken away. The Chelsea and England star talks to ESPN about her journey.

ESPN Illustration

For more than 15 years, Lionel Messi has been scoring, assisting and winning countless trophies. But how has his game changed over time?

Matthew Ashton/EMPICS via Getty Images

In 25 seasons since the league began, MLS has come a long way. We reflect upon the its early days with those who were there.

ESPN Illustration

Cristiano Ronaldo has been a dominant force in England, Spain and Italy during his illustrious career. But how has his playing style altered?

Samuel Wilson for ESPN

Take a trip across the country for a look at the raucous fans who make some of the best matchday atmospheres in American pro sports.

ESPN Illustration

I'm a brother, son, friend, former pro footballer, entrepreneur and annoyingly competitive lad. I'm a lot of things, and one of them is gay.

Getty

The world's best striker has his sights set on an NFL career. Why can't he make it happen?

Getty

Keep track of all the important upcoming fixtures in the Premier League, Champions League, La Liga, Major League Soccer and more.

Getty

Results and scores from the Premier League, Champions League, La Liga, Major League Soccer and more.

Paul Ellis/PA Images via Getty Images

Updated standings from the Premier League, Champions League, La Liga, Major League Soccer and more.
Customize ESPN