Argentina boss Jorge Sampaoli took full blame for Argentina's embarrassing 3-0 loss to Croatia in their second Group D game on Thursday.
The South Americans crumbled after an awful error from goalkeeper Willy Caballero led to Ante Redic's second-half opener in Nizhny Novgorod. Luka Modric and Ivan Rakitic then added two more goals late to put the game out of reach, with Argentina defenders appearing to give up on Rakitic's stoppage-time strike.
Speaking to reporters after the match, Sampaoli said the responsibility for his side's below-par performance falls squarely on him.
"I am the only one responsible for making the decisions," Sampaoli said. "Today, the loss is my responsibility.
---
World Cup 2018 must-reads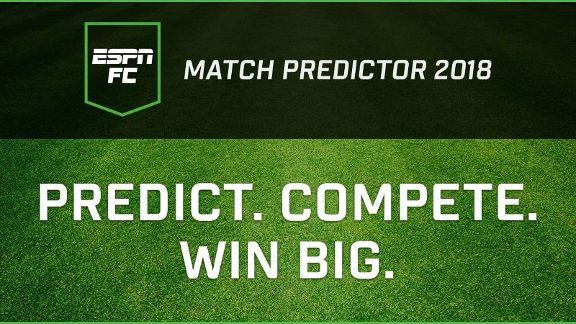 - Make your picks with ESPN FC Match Predictor 2018!
- Welcome to the Alternative 2018 World Cup Fans' Guide
- ESPN FC's experts make their picks
- Marvel's amazing World Cup spoilers
- Revealed: World Cup 2018 Ultimate XI
- Fixtures, results and full coverage
- Team-by-team previews of all 32 nations
---
"I went in with a lot of hope and I am feeling a lot of pain with the defeat. For sure I didn't read the match as I should have."
Argentina struggled to find fluency in their play. And star forward Lionel Messi was largely a peripheral figure in the match after taking 11 shots in the opening match against Iceland.
"We were not able to find combinations that would have given us a chance," Sampaoli added.
"The plan for this game, I thought [we] would exercise pressure over our rival over Croatia but after the first goal we suffered emotionally and we weren't able to change the story.
"Everything that happened to this team in terms of the lack of performance of this team has to do with the leader. And I take responsibility for that if the players were not able to adapt to the gameplan.
"I take responsibility for not reading the match properly. Our plan didn't prosper."
Third in Group D with one point after two games, Argentina are now struggling to scrape into the second round and an exit at this stage would be humiliating for a team of their stature.
"There is shame, pain, at not delivering for the Argentine people. It's been a long time since I felt like this, and now it's happening with the shirt of my own country. It hurts badly," added Sampaoli.
Argentina drew 1-1 with Iceland in their first game, when Messi missed a penalty, and next face Nigeria, who lost their opener to Croatia, in their final Group D match.
"We have one match left, and we have to take whatever opportunity the others give us to see if we can get through to the second round," Sampaoli said.
"I say sorry to all the fans who made such an effort to come to Russia. "I shared their dream. I did the best I could."
Midfielder Javier Mascherano said the entire team would have to own the disappointing defeat.
"We have to swallow the poison,'' Mascherano said. "The game says it all.''
Sergio Aguero initially took offence when Sampaoli was misquoted to him after the match by a reporter, who erroneously told the Manchester City man the manager said "the players did not understand the project."
"He can say whatever he wants," Aguero, who appeared unhappy when subbed off for Gonzalo Higuain in the second half, sharply shot back before leaving.
The misunderstanding was reportedly cleared up, however, after Aguero had a chance to see Sampaoli's news conference on television.