Remember that fateful night in October when two intrepid Liverpool fans went to the wrong Belgian city to watch their team in the Champions League? Now Genk have honoured their promise to invite the duo to a game... against Gent!
The Toe Poke Daily is here every day to bring you all the weirdest stories, quirkiest viral content and top trolling that the internet has to offer, all in one place.
Jump to: Player sent off after getting three cards in three seconds
The hapless pair of Liverpool fans managed to miss their team's 4-1 Champions League win in Belgium in October, even though they arrived in plenty of time for a match at Gent. The problem was that their beloved Reds were playing more than 150 kilometres away in Genk -- with a "k". And just to confuse the situation further, Gent actually play in Ghent.
The supporters only realised their error 30 minutes before kick-off after failing to locate the Genk stadium, largely because it is on the other side of Belgium.
They were able to find a bar and watch the match where they posed for a slightly embarrassing photo with their match tickets.
Genk decided to invite them back for a Belgian First Division game Saturday. And it was only right they would be playing Gent! The score? Genk 4-1 Gent.
To all our fans, if you see 'em, show them our hospitality😉 #GntGnk #COBW #kaagent #LFC pic.twitter.com/IcA7YS1DAj

— KAA Gent (@KAAGent) January 25, 2020
Gent also offered to provide the lost Liverpool supporters a crash course in Belgian geography to hopefully avoid similar mishaps in the future.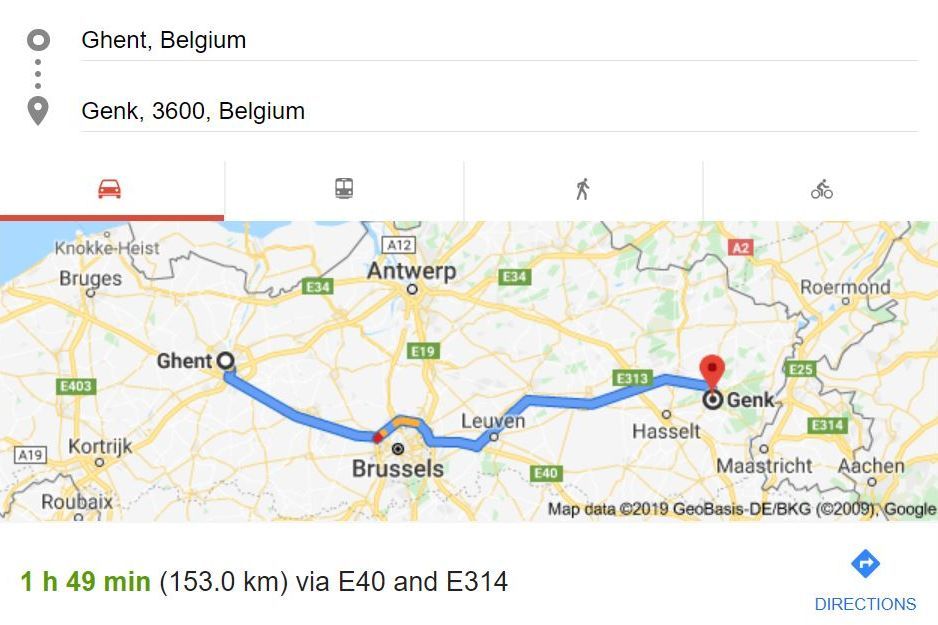 Still, it could be worse. They could have been one of the 400 Athletic Bilbao fans who missed the 2012 Europa League final by charting a course to the wrong country entirely after mistakenly traveling to the Hungarian capital of Budapest instead of the match venue in Bucharest, Romania.
Player sent off after getting three cards in three seconds
It's always a tough call to play advantage as a referee when you need to book a player. But when you do, you don't really expect that same offending player to chase up the pitch and commit another yellow card offence.
Garforth Town had a dangerous free kick in their home game against Bridlington Town in the North East Counties Premier Division. The ball was pumped into the box, but it broke to a Bridlington player who set about starting a counter-attack -- only to be brought down by Garforth's Alex Low on the edge of the area.
The referee played advantage and Bridlington broke quickly. But Low gave chase the full length of the pitch and committed another foul with a last-ditch challenge.
The result? Yellow, yellow, red!
Here's something you don't see every day...
The ref gives Garforths' Alex Low three cards at once 😲🙋‍♂️ pic.twitter.com/A6a9itEc0O

— Garforth Town AFC (@TheGarforthTown) January 26, 2020
That wasn't the only gem from this game. Garforth were awarded a penalty, and even though goalkeeper James Hitchcock was booked before the spot kick he managed to produce a stunning double save from Lee Turner.
This incredible double save by @BridTownAFC keeper James Hitchcock denied Garforth three points in yesterdays @NCEL game. pic.twitter.com/ZJWAcwjl93

— Garforth Town AFC (@TheGarforthTown) January 26, 2020
The game finished 1-1, like that even matters after these events. Who says football is all about the Premier League?