With the Champions League due to resume this week, UEFA has introduced a brand new award to the mix and it is a glorious sight to behold...
The Toe Poke Daily is here every day to bring you all the weirdest stories, quirkiest viral content and top trolling that the internet has to offer, all in one place.
Jump to: Mourinho enjoys a day to remember in win at Villa | Nike unveils new ball for remainder of Premier League season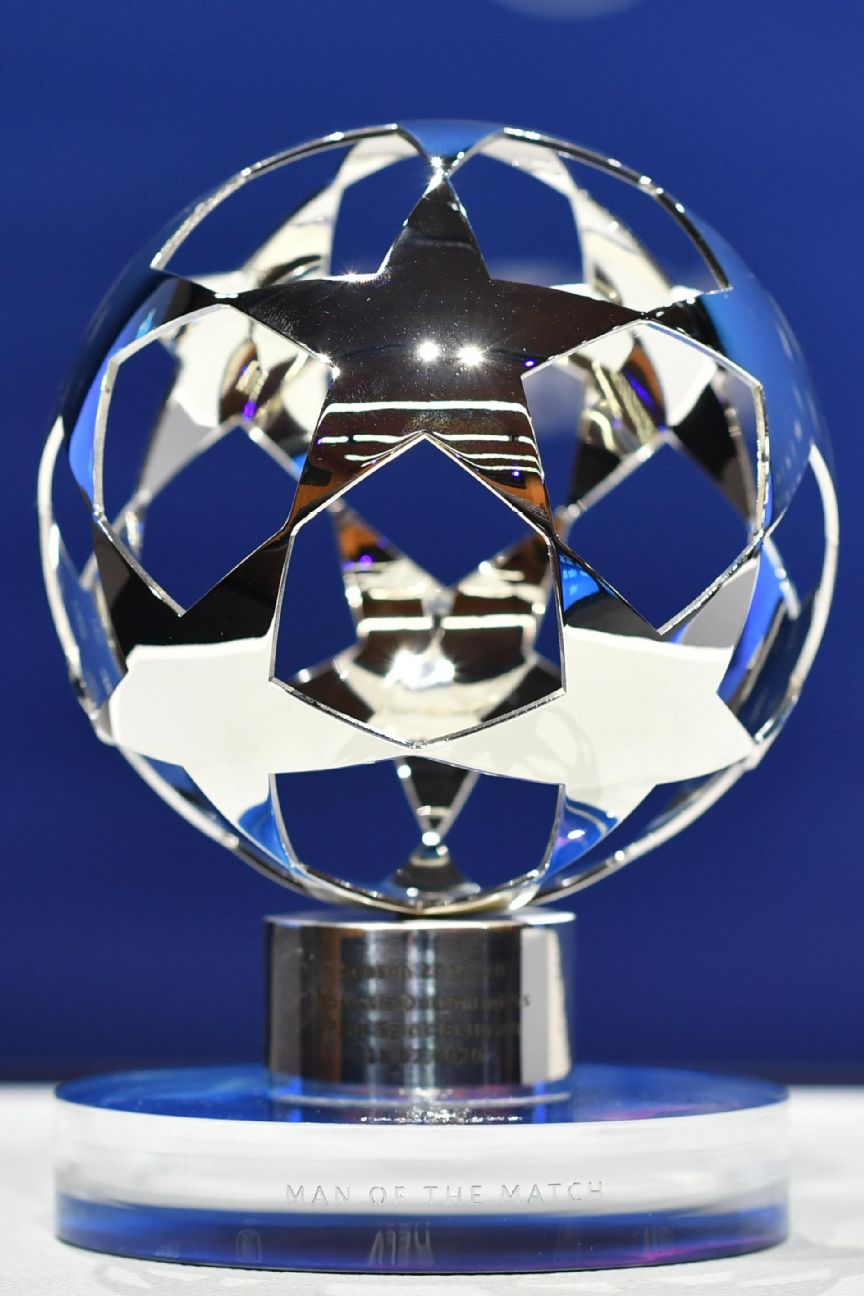 From the round of 16 onward in this season's Champions League, the best performers in every match will be bestowed with a dazzling new "Man of the Match" award after the full-time whistle.
The award comes with a trophy, which is a gorgeous 3D manifestation of the tournament's iconic logo. You can hear the choir heralding "The Chaaaaaaampiooons" in your head just by looking at it.
UEFA have previously handed out official Man of the Match awards as ordained by their technical observers, but only in the final -- last year's winner being Virgil van Dijk.
The recipients of the new award will be chosen by a special advisory panel of technical observers, including Gareth Southgate, Roberto Martinez, Aitor Karanka, Phil Neville and Robbie Keane.
According to UEFA, the beautiful trophy will be awarded to the player deemed to have excelled in decisive moments as well as tactical maturity, creativity and inspiration, exceptional skill, and fair play.
Mourinho enjoys a day to remember in win at Villa
Jose Mourinho enjoyed a fun-filled day out at Aston Villa on Sunday with the Tottenham Hotspur boss in high spirits throughout.
Ahead of Tottenham's 3-2 win at Villa Park, Mourinho instigated a reunion with his former Chelsea cohort John Terry by creeping up and surprising him with a playful slap on the shoulder.
Jose Mourinho surprising John Terry is making us all nostalgic ☺ pic.twitter.com/YzV506q9xJ

— Soccer AM (@SoccerAM) February 16, 2020
The Spurs manager was also reunited with Villa's lion mascot, Bella, who offered a handshake and then rubbed Mourinho's freshly shaved head, while the Portuguese had little choice but to smile gamely and wait for the ordeal to be over.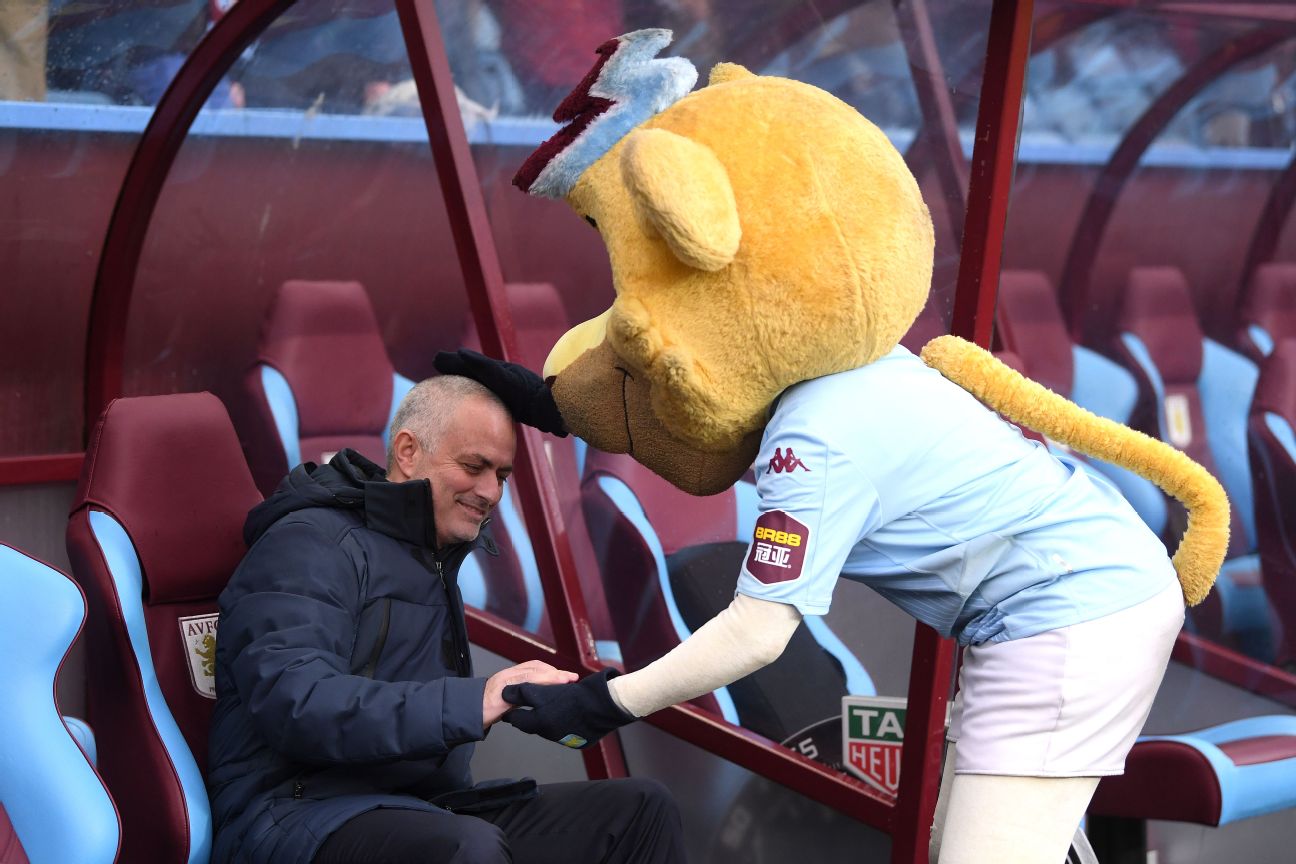 But Mourinho got his own back on that pesky lion as he watched his Spurs team prevail in a chaotic victory thanks to a 94th-minute winner from Son Heung-Min, his second goal of the game and his sixth in his last five appearances.
Still, Mourinho had a light jab at Son during the striker's postmatch interview, chastising the South Korean for missing a handful of chances during the game.
"You speaking about the goals he scored or the goals he missed?!"

Jose steps in on Sonny's post-match interview! 😅#THFC ⚪️ #COYS pic.twitter.com/LJtRmL5gES

— Tottenham Hotspur (@SpursOfficial) February 16, 2020
However, it was nice to see that the giddy commentators on Korean television were altogether less concerned with Son's profligacy as his stoppage-time winner found the back of the Villa net.
February 16, 2020
Think we detect just a subtle hint of favouritism there.
Mourinho's trademark spiky sense of humour was also given an airing in his postmatch news conference, with the former Manchester United boss quipping about Manchester City's two-year ban from UEFA competitions.
"I have to ask if the team that finished second in 2018 is going to be champions, yes or no? That would be interesting!" 👀

Jose Mourinho with a typically amusing response to news of @ManCity's FFP ban 😂 pic.twitter.com/s128HxscKi

— Hayters TV (@HaytersTV) February 16, 2020
Asked what he made of the news, Mou joked that perhaps his United side, who finished Premier League runners-up behind City in the 2017-18 season, should be handed the title.
"If I go into [analysing City's ban], I have to ask if the team that finished second in 2018 is going to be champions, yes or no?" he said, with the wry smile of a man who had pretty much everything go right for him that day.
Nike unveils new ball for remainder of Premier League season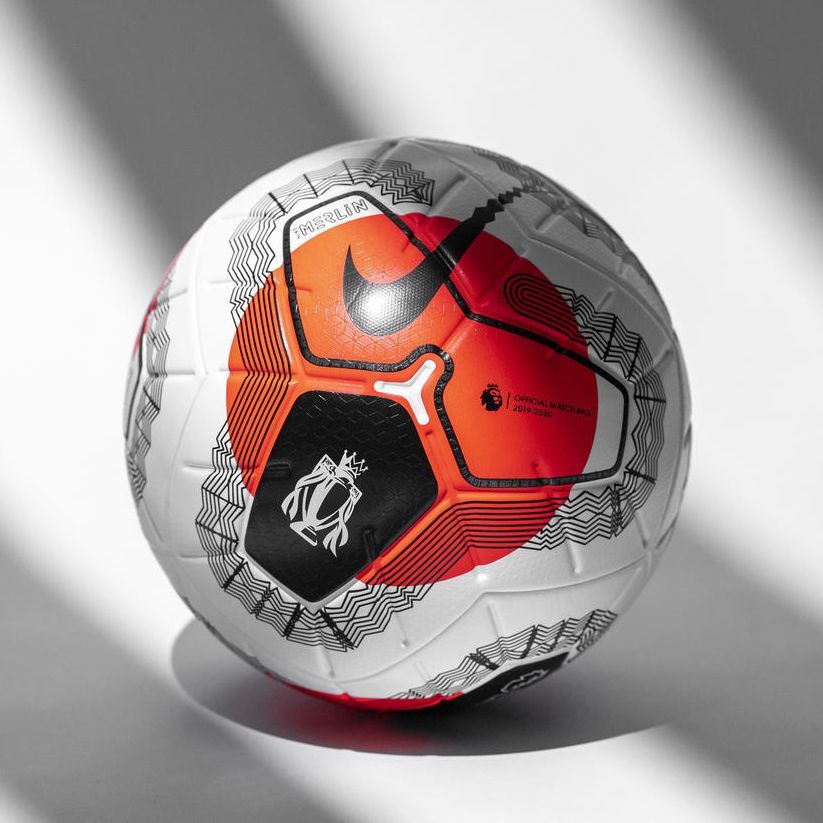 Nike seem confident that the worst of the winter weather is behind us as they are stashing away their hi-vis matchball and unveiling a new official Premier League ball for the remainder of the season.
Set to debut very soon, Nike's "Tunnel Vision" Merlin is the ball that will see out the final stages of the 2019-20 Premier League campaign.
As well as being rounder and more aerodynamic than ever, the "Tunnel Vision" design apparently "highlights the balance and clarity of disorder" thus reflecting players' ability to focus on one task amid the general chaos of a top-flight game -- or so we're told.
The new ball will be quite literally rolled out for the first time when Chelsea welcome Tottenham to Stamford Bridge this coming Saturday.