The summer transfer window is closed for the major leagues in Europe. However, with an eye on January, there's plenty of gossip swirling about who's moving where. Transfer Talk brings you all the latest buzz on rumours, comings, goings and, of course, done deals!
TOP STORY: Alvarez to Chelsea in winter?
Ajax midfielder Edson Alvarez will be granted his wish to join Chelsea if they return for his signature in the winter transfer window, according to De Telegraaf.
The 24-year-old Mexico midfielder was keen to make the switch to Stamford Bridge on deadline day, but his move was blocked as Ajax looked to consolidate a squad that had already parted ways with several key players over the summer.
With moves such as Antony and Lisandro Martinez to Manchester United, Ryan Gravenberch to Bayern Munich, and Sebastien Haller to Borussia Dortmund, it would have created difficulty for manager Alfred Schreuder to balance Alvarez's potential departure and his squad depth.
ESPN revealed that the Blues had tabled a €50 million proposal for the El Tri star after identifying him as an alternative to Barcelona midfielder Frenkie de Jong. However, with the Eredivisie transfer market closing one day earlier than in Europe's top leagues, Ajax would have been left unable to find a replacement for Alvarez.
It is understood that if Chelsea return to the negotiating table for Alvarez in January, he will be allowed to leave for London.
- Stream on ESPN+: LaLiga, Bundesliga, MLS, more (U.S.)
LIVE BLOG
23.00 BST: Right, that's all we've got for another installment of Transfer Talk. Check back soon for the next edition!
21.44 BST: A little news involving Tottenham up next as they will reportedly pursue Atalanta winger Ruslan Malinovskiy in January.
This summer, Spurs and Antonio Conte tried unsuccessfully to acquire the 29-year-old Ukraine international, who would provide another quality option in attack for the north London side, according to Tuttoatalanta. Marseille also put in an offer with his current club, but the Serie A side wasn't interested. However, those sources hint that the player's form over the first half of the season could play a major part in whether or not he becomes available.
20.34 BST: A bit of transfer gossip from the north-east of England next, as Newcastle reportedly held back on a move for Renan Lodi over concerns that it would take too long for him to get comfortable in the Premier League.
The Athletic's long read on Newcastle's summer business had plenty of interest, yet the tidbit about Lodi stood out. Lodi, 24, ended up leaving Atletico Madrid for Nottingham Forest on a season-long loan with buy option, but Newcastle had considered the Brazil international prior to re-signing Matt Targett. What turned them off? Concerns that the financial cost would be too steep for the club, and that it might take him a while to adapt.
19.29 BST: What does it mean for Paris Saint-Germain goalkeeper Gianluigi Donnarumma now that the transfer window has closed with Keylor Navas still at the club?
Fear not, said PSG boss Christophe Galtier: Gigio, you're still number one.
"In terms of hierarchy, my choice is Donnarumma for No.1, and Keylor is fit to be No.2," Galtier said Friday. "Now that the transfer window is closed, I don't think too much about that. The No.2 is ready if there are injuries or suspensions. The hierarchy is established and will remain the same."
18.38 BST: Is this the ultimate transfer what-if of the summer? Fabrizio Romano reported earlier that Chelsea had put in a significant bid for Romeo Lavia at Southampton, literally six weeks after he joined the South Coast club from Manchester City on a five-year deal.
Lavia, 18, is a top midfield prospect and should get significant minutes for Southampton, meaning they considered him "untouchable" according to Romano, but there was another reason Chelsea's bid was rejected: City still have a buy-back option on Lavia's contract as part of the terms of the deal with Southampton.
17.41 BST: The summer transfer window has been incredible, as the top clubs around Europe spent millions to try to strengthen their sides.
According to Transfermarkt, clubs across the English Premier League spent a colossal €2.24 billion during the window -- the most ever -- and there were some huge moves, including Antony (€95m to Manchester United), Wesley Fofana (€80m to Chelsea), Darwin Nunez (€75m to Liverpool), Casemiro (€70m to Man United) and Erling Haaland (€60m to Manchester City).
In Europe's other top leagues, things weren't quite as busy, but Aurelien Tchouameni (€80m to Real Madrid), Matthijs de Ligt (€77m to Bayern Munich) and Raphinha (€60m to Barcelona) topped the list. Clubs across Europe, in Italy's Serie A (€749m), France's Ligue 1 (€557m), Spain's LaLiga (€505m) and Germany's Bundesliga (€484m), spent a total of €2.67bn.
But who did well? And who did poorly?
- Karlsen: Barca, Man City win transfer window; Ronaldo, Leicester biggest losers
16.37 BST: Chelsea defender Thiago Silva has told ESPN Brasil that he wanted the club to sign his fellow Brazil international Lucas Paqueta before the midfielder joined West Ham instead.
"I heard he was about to leave Lyon [so] had some conversations here with some people, but unfortunately things didn't work out," Silva said ahead of the two clubs clashing in a London derby on Saturday.
"We weren't 100% sure he would leave Lyon. The last week arrived, this thing got a lot [clearer] and we had some other priorities because of the injuries we have in the team. So we needed a striker, another defender. A midfielder, was a little less. I think that's why things didn't evolve well.
"But I'm happy for Paqueta because West Ham certainly have a very good structure, it's a great club in the Premier League scene."
15.49 BST: Finally, we've reached the end of the summer transfer window. Like it or not, your club's team sheet is now what it's going to look like for at least the next six months. Many players have left clubs they've been with for years and that means one thing is certain: player farewell letters.
It's a well-worn art, much like trying not to look too smug while refusing to celebrate against your former team, or patting the referee on the back after he gives you a yellow card. When you leave a club, you at least have to leave a note on the way out. Otherwise you become a villain, a nasty antagonist who becomes the subject of glee when misfortune befalls you. Some players thrive on that sort of negativity, but most like to at least leave a courtesy note before they go.
But when you're a fan of a player at your club and they're suddenly leaving, you always want to make sure they really mean those things they wrote, at least on some level. Sometimes that heartbreak is easy to see; other times, it's a little bit harder to tell. In an effort to turn absolutely everything into a competition, we've decided to rank some of the more notable farewell letters from departing players to their now-former clubs. The entries are being judged on their perceived sincerity, aesthetic quality in both the written and visual mediums, and accurate reflection of the player's history with the club.
- Ranking players' farewell messages after their big summer transfers
15.06 BST: United States defender Sergino Dest is hoping to get more playing time ahead of this year's World Cup in Qatar after joining Serie A champion AC Milan on transfer deadline day.
Milan also has the right to buy Dest from Barcelona at the end of the season-long loan deal for €20 million ($19.9m).
"I need to get minutes for the World Cup. I need to play. Not only for the World Cup, I just want to play always," Dest said in an interview with Milan TV on Friday. "They [Milan] gave me a great opportunity. So I didn't even think twice. I was like: I have to do it. I want to play. So it was an easy decision to make."
- What Dest's move means for him, Barca, Milan, USMNT
14.22 BST: Chelsea right-back Reece James is close to signing a new contract at Stamford Bridge, according to The Times.
Negotiations over a new deal have reached an advanced stage and are expected to conclude within days.
James' current contract is due to expire in 2025, but the 22-year-old England international is in line to extend his commitment to the club and get a big pay rise with a new deal.
13.39 BST: Atletico Madrid manager Diego Simeone has suggested he'll follow the club's wishes when it comes to Antoine Griezmann -- with Atletico desperate not to activate a clause in the forward's loan deal that would see them pay Barcelona €40m to make his move permanent.
That clause will kick in if Griezmann plays over 45 minutes in 50% of the Atletico games for which he is available over the two seasons of his loan, which is now entering its second year.
"You've known me for ten years as a coach. I'm a club man and I always will be," Simeone replied when asked how he would handle the Griezmann situation in a news conference on Friday.
Simeone has kept the France international on the bench in all three of Atletico's LaLiga games so far -- bringing him on with over an hour played against Getafe, Villarreal and Valencia -- as Atletico look to put pressure on Barca to negotiate a reduced fee, or risk seeing Griezmann back at Camp Nou next summer.
12.53 BST: Mikel Arteta has said he was frustrated at Arsenal's failure to sign a midfielder on deadline day after confirming Mohamed Elneny will be sidelined for several months with a hamstring injury.
Sources told ESPN that Arsenal had three bids rejected for Aston Villa's Douglas Luiz on Thursday -- the last of which was worth £25m -- as they tried to bolster their midfield options in the wake of setbacks for Elneny and Thomas Partey.
Elneny has seen at least two specialists to examine the extent of the problem, although there was better news on Partey, who has been struggling with a thigh injury.
"With Mo, probably it is a little bit easier [to give a timeframe] and we are talking months," Arteta told a news conference on Friday. "With Thomas, we are talking weeks or even shorter than that, I hope." Asked about his disappointment at missing out on Luiz, Arteta continued: "Listen, we had a lot of things still to do in the squad. You see the amount of departures comparing to the players that we have recruited.
"The club has done a phenomenal job and put everything on the table to try to bring the players and the profiles we wanted. We did business pretty early but unfortunately in the last 72 hours, Thomas got injured in the same place he got injured last time and then Mo has a long-term injury and we had to react in the market.
"We tried but at the end of the day, we have to bring the player that we feel is the right player for the team and as well for the club and we didn't manage to do that."
Villa were adamant they would not let Luiz leave, who became an Arsenal target after the club scoured the market with Danilo at Palmeiras one of several players under consideration.
12.24 BST: It won't have escaped your notice that Nottingham Forest have been rather busy on the transfer front this summer as the newly promoted club look to make a splash on their big return to the Premier League.
Indeed, Forest managed to set a new British record with the 21 signings they've made in the 2022 summer window. That beats the previous record of 19 by one club in a single transfer window, previously held by Scottish sides Dundee (summer of 2000) and Livingston (2001.)
To put that in context, that comfortably eclipses the incoming transfers at all of the Premier League's Big Six clubs -- Manchester City (5), Manchester United (6), Liverpool (4), Chelsea (9), Arsenal (5) and Spurs (8), as well as other major European sides like Barcelona (7), Real Madrid (2), Bayern Munich (6) and Paris Saint-Germain (7).
So exactly who makes up Forest's vast troupe of summer signings? Let's meet them all (in chronological order) ...
- Meet Nottingham Forest's record-breaking 21 summer transfers
11.41 BST: Chelsea striker Armando Broja has signed a new long-term contract that will keep him at the club until 2028.
Broja, 20, was reportedly on the radar of West Ham United, Newcastle United and Everton during the close season but has committed his future to Chelsea after breaking into the first-team in the opening weeks of the new campaign.
The Albania international scored nine goals during his loan spell at Southampton last season.
- Tuchel: Aubameyang not afraid of Chelsea No. 9 curse
11.09 BST: Real Madrid didn't move for a centre-forward this summer because they weren't convinced by the available candidates, Marca reports, having been burnt in the past by the underwhelming performance of Mariano Diaz and Luka Jovic.
Jovic was the last expensive forward brought in as an intended alternative to Karim Benzema, signed from Eintracht Frankfurt for €60m in 2019, but left this summer having scored just three LaLiga goals.
Madrid considered Gabriel Jesus as a candidate this summer before he joined Arsenal, but had no room in the squad with Vinicius Junior, Rodrygo Goes and Eder Militao occupying their three non-European player spots.
According to Marca, Madrid will now begin to analyse potential targets with an eye to a move in January if deemed necessary -- by which time Vinicius' application for a Spanish passport should have been approved, opening up the possibility of bringing in a player from outside Europe.
10.22 BST: Tottenham Hotspur manager Antonio Conte said spending in the transfer window is a step in the right direction to improve their squad but there is still a gap between them and their Premier League rivals.
Spurs got their main business done early with Richarlison joining for an initial fee of £50m, Yves Bissouma from Brighton & Hove Albion for around £25m and Ivan Perisic on a free from Inter Milan. But they had a quiet transfer deadline day on Thursday.
"First of all we have to understand in this transfer window we did what the club could do," Conte told a news conference ahead of their Premier League game against Fulham on Saturday.
"We did good things but I have to be honest with you, because I see other squads of top teams, there's still too much distance. For this reason we have to know we have just started this process to improve the squad."
Conte said that Bissouma was still a step behind his fellow midfielders Rodrigo Bentancur and Pierre-Emile Hojbjerg.
"He needs to work, go totally into the idea of football," Conte said. "The same for Oliver Skipp working with me all of last season.
"I'm pleased with what I've seen during the game and we are talking about a player with good skills and strong physically with a good engine."
09.46 BST: PSV Eindhoven winger Cody Gakpo is in line for a new contract at the Eredivisie club following summer interest from Premier League clubs including Manchester United, Eindhovens Dagblad reports.
Sources told ESPN's Rob Dawson last month that United had registered their interest in the Netherlands international, although they did not lodge an official bid. Leeds United and Southampton were also chasing the 23-year-old, who PSV valued at £35m.
Gakpo is under contract at his boyhood club until 2026, and Eindhovens Dagblad reports that he will soon be offered a new deal that expires at the same time but with improved terms.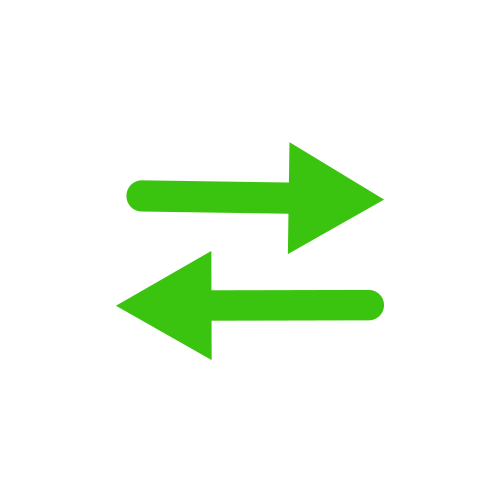 09.00 BST: Brazilian full-back Marcelo has signed for Olympiakos after leaving European champions Real Madrid in the summer, the Greek champions announced late on Friday.
The club did not reveal the details of his contract but Greek media reported that the former Brazil international signed a one-year deal with an option for another year. He has also been registered to play in the Europa League campaign.
Marcelo, who made 546 appearances for Real Madrid since joining in 2007, left at the end of last season as the most decorated player in the club's 120-year history with 25 trophies -- including five Champions League titles.
The 34-year-old had dismissed retirement and wanted to continue playing in Europe instead of returning to Brazil.
Ένας αληθινός ΘΡΥΛΟΣ του ποδοσφαίρου στον ΟΛΥΜΠΙΑΚΟ! / A true football LEGEND joins OLYMPIACOS! 🔴⚪️ 🇧🇷

Welcome MARCELO to Piraeus 🔴⚪️🇬🇷 @MarceloM12 #Olympiacos #Marcelo #M12 #Legend #WelcomeMarcelo #Football #Piraeus #Greece #Brazil #WeKeepOnDreaming pic.twitter.com/eR2CdVi8tA

— Olympiacos FC (47🏆) (@olympiacosfc) September 2, 2022
PAPER GOSSIP (by Adam Brown)
- Bayern Munich are set to cool their interest in Harry Kane despite being interested in him during the summer transfer window, reveals Sky Sports Germany. It is reported that Julian Nagelsmann's side will see whether their current squad can achieve their season objectives without the 29-year-old Tottenham Hotspur and England forward. The Bundesliga champions parted ways with Robert Lewandowski over the summer, with the Polish star joining Barcelona.
- Newcastle United missed out on signing Everton's Anthony Gordon and Leicester City's James Maddison in the summer, but the team's board plans to be active in January, reports the Independent. The Magpies are understood to not be totally satisfied with their business throughout the transfer window despite a late £63m move for Alexander Isak, with the club believing that there are still some areas to address among the squad.
- Lucas Moura could be set to leave Tottenham Hotspur on a free transfer next summer, according to Fabrizio Romano. It is reported that Antonio Conte's side decided to keep hold of the 30-year-old winger despite interest deadline day interest from Aston Villa and Newcastle United. The former Paris Saint-Germain star will be able to discuss a pre-contract agreement with clubs in January.
- Marseille are not prepared to lower their valuation for Bamba Dieng despite his exit falling through on two occasions on deadline day, writes Le 10 Sport. The 22-year-old forward was strongly linked with a move to Leeds United, but Nice then made a late approach that ultimately failed due to an issue during his medical. It is understood that Nice are interested in making another move for him in January, but they are looking to part ways with a lower fee than the €12m deal that was agreed.